One of the perks of being the president is that when you play your traditional Election Day pick-up basketball game, you get to pick NBA Hall of Famer Scottie Pippen for your team.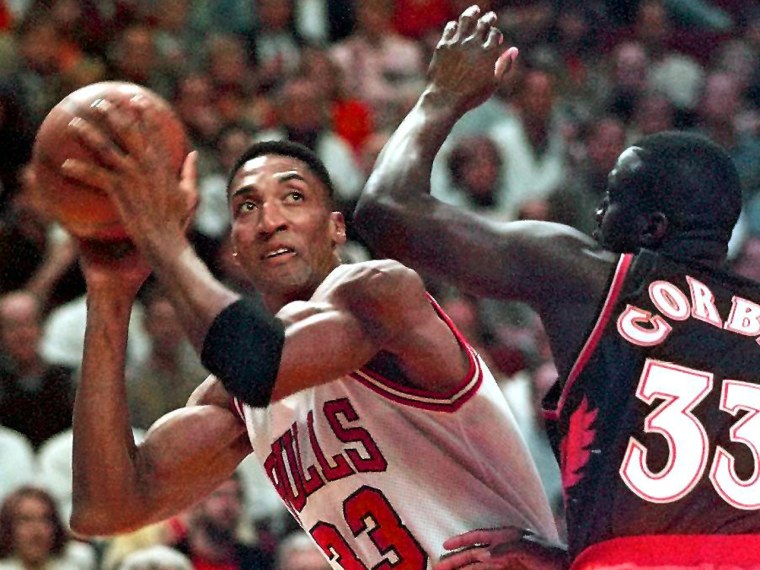 Before any of the voting results came in, President Obama had one victory under his belt on Tuesday thanks to a little help from the former Chicago Bulls star and six-time NBA champion. Obama's five-man team featuring Pippen won by "like 20'' points in a pick-up game shortly after 1 p.m. at the Hope Athletic Center in Chicago, POTUS teammate and former Illinois state treasurer Alexi Giannoulias told the Associated Press.
The pick-up basketball game on Election Day has been an Obama tradition since 2008, and the one time that it wasn't played, Obama lost in the 2008 Iowa Caucus. Obama imported a ringer this time: The 6-foot-8 Pippen was named one of the NBA's 50 Greatest Players in 1997 and retired after the 2003-04 season. Players on the opposing team included Secretary of Education Arne Duncan, who played at Harvard, along with Obama friends Marty Nesbitt and Randy Brown.
"We did this four years ago and had a lot of fun," Duncan told USA TODAY after Tuesday's game. "There was real good camaraderie, and he's worked so amazingly hard, it was a chance to relax with friends for a couple of hours. It brought good luck four years ago. Hopefully, it will bring good luck again."
Giannoulias told the Associated Press he scored 32 points and Pippen had 21 to help Obama's team crack 100 points as the two teams played four 12-minute quarters. Obama "played very well,'' but Giannoulias was not sure how many points he had.
"It was a lot of fun," Giannoulias told the AP. "We won. I scored more points than Scottie Pippen, which was my dream come true."
Read more:
Candidates travel to key locations on Election Day
Romney or Obama? As campaigning ends, voters render verdict