A woman whose back has been featured in hundreds of photos is now turning around to face the camera. 
The mystery muse has been snapped leading her photographer boyfriend to some of the most stunning places on Earth, and the images have gone viral on Instagram as thousands have joined in on the journey.
Murad Osmann has been taking the photos for nearly two years and says, "It's all about love." 
Though the pair have taken photos walking through Bali, Venice, New York, and other destinations, Osmann's girlfriend never turns to face the camera.

But she did for TODAY.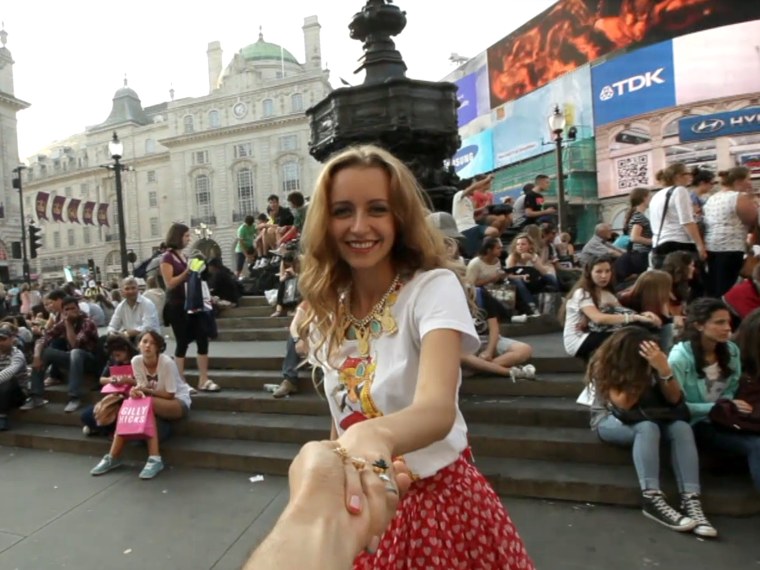 "This project is our hobby, it all about our hearts, about our soul," Osmann's girlfriend Nataly Zakharova, a Russian journalist, told NBC's Annabel Roberts. "We want to show how beautiful this world (is) and we want to show our relationship with it."

The series began when Zakharova grabbed Osmann's hand, impatient as he kept stopping to take photos on a trip to Spain. As she pulled him forward he thought, "OK, let's take that picture."