Ray Collins, the guitarist who helped found the Mothers of Invention with Frank Zappa, died on Monday after being admitted to the hospital a week earlier for cardiac arrest, the New York Times reports. He was in his mid-70s.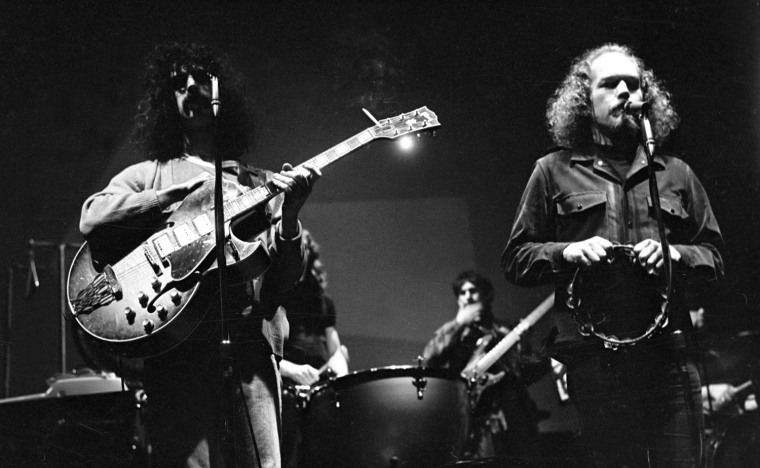 While the Mothers of Invention helped pave the way for avant-garde rock, Collins started his music career singing in the R&B cover band the Soul Giants. Collins met Zappa in 1961 after seeing him perform at the Sportsman Tavern in his native Pomona; Zappa later joined the group after Collins fired the guitarist Ray Hunt. How the firing actually went down, though, is the subject of some speculation: Zappa said in one interview that Collins "punched [Hunt's] lights out." Collins, however, recalled it differently, with no punching involved.
From 2008: Mothers of Invention drummer dies
The addition of Zappa transformed the group. The guitarist encouraged the group to perform original material (often his own), and soon the Soul Giants changed their name, first to the Mothers and eventually to the Mothers of Invention. Collins sang lead on the Mothers of Invention's first record, "Freak Out!" (1966), as well as its follow-up "Absolutely Free" (1967). He quit the band after that album.
500 Greatest Albums of All Time: The Mothers of Invention, 'Freak Out'
In a 2009 interview with The Inland Valley Daily Bulletin, Collins said he'd grown tired of Zappa's emphasis on satire: "I wanted to make beautiful music. I was raised on Johnny Mathis and Nat King Cole." Still, Collins reunited with his former bandmate several more times, including on the 1968 doo-wop concept album "Cruising with Ruben & the Jets."
2011: Jim Sherwood of The Mothers of Invention dies
In recent years, Mr. Collins was reportedly living out of a van in Claremont, California, where he was frequently seen on sidewalk benches. He'd worked as a taxi driver in Los Angeles and a dishwasher in Hawaii, receiving Social Security checks and some royalties from "Memories of El Monte," a ballad he and Zappa wrote based on the chords to the Penguins' "Earth Angel."
Related content: