Kayla Mueller's parents, Carl and Marsha, say that despite fearing for their daughter's safety in captivity at the hands of ISIS, they were holding out hope for a reunion because of frequent contact with her captors.
"We always had that little bit of hope that we would always get her home," Marsha Mueller told TODAY's Savannah Guthrie in an exclusive interview.
"I really feel that we had a chance to get Kayla out," her father Carl explained. "We were in communications with them, unlike other families. But how do you raise $6.2 million? You know, it pretty much made it impossible."
Mueller, 26, was confirmed dead on Feb. 10, four days after ISIS claimed she had been killed in an airstrike in Syria.
The Muellers said communication with their daughter's captors fell apart once the White House agreed last year to trade American soldier Bowe Bergdahl, held for five years in Taliban captivity, in exchange for five Taliban detainees being kept in Guantanamo Bay.
Related: Read Kayla Mueller's last letter to her family — 'My heart longs to be with you'
"That made the whole situation worse," said Kayla's brother, Eric Mueller. "Because that's when the demands got greater. They got larger. They realized that they had something. They realized that, 'Well, if they're gonna let five people go for one person, why won't they do this? Or why won't they do that?'"
Carl Mueller said the move raised his hopes a similar swap would be made for his daughter.
"I actually asked the president that question when we were in the White House," he said. "Yeah, that was pretty hard to take."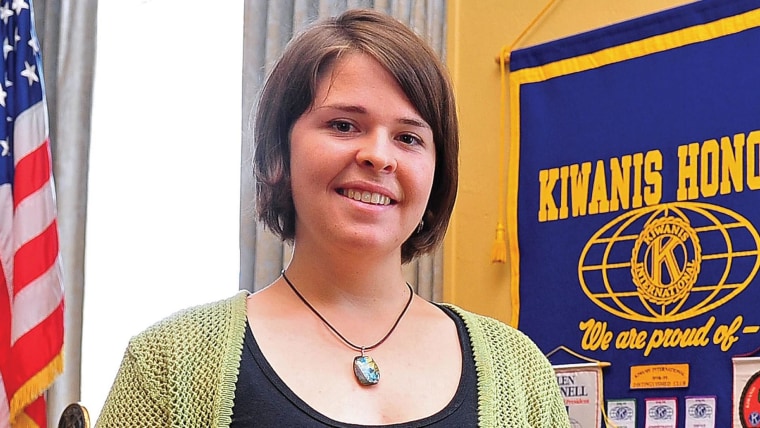 He also expressed frustration with a U.S. government policy that forbids paying ransoms for the lives of American citizens, noting other Western countries have paid millions to secure the release of their nationals.
"We understand the policy about not paying ransom, but on the other hand, any parents out there would understand that you would want anything and everything done to bring your child home," Carl Mueller said. "And we tried, and we asked. But they put policy in front of American citizens' lives. And it didn't get it changed."
The Muellers also addressed concern over whether her daughter was too young to truly grasp the danger she put herself in while traveling abroad.
"Well, yeah, it was overenthusiastic youth and, of course, being naïve. But who wasn't, you know?" Carl Mueller said. "How many mistakes have we all made in life that were naïve and didn't get caught at? Kayla was just in a place that was more dangerous than most. And she couldn't help herself. She had to go in there and had to help."
In her 26 short years, Kayla traveled to the bleakest parts of the world to help the needy.
"The only time we ever saw her was when she was home to earn enough money to buy another plane ticket to go back and work with people," her brother said.
On Monday, the family unveiled a foundation, Kayla's Hands, devoted to the causes that its namesake felt passionate about.
"She had to be busy with her hands doing something to help people. And as long as she was, she was just joyful," her mother said.
"She just didn't have enough power as one little person. Maybe we can get the world behind her, or at least behind Kayla's Hands."
To learn more about the family's effort to honor Kayla's life, visit their non-profit foundation, Kayla's Hands.