After years of hard work, daily practice and devotion to his greatest passion, hockey player Jordan Greenway's dream has finally arrived: the chance to win the gold for the United States in Pyeongchang.
As the first African-American hockey player on the U.S. Olympic team, he's finally realizing his life goal, and making history while doing it.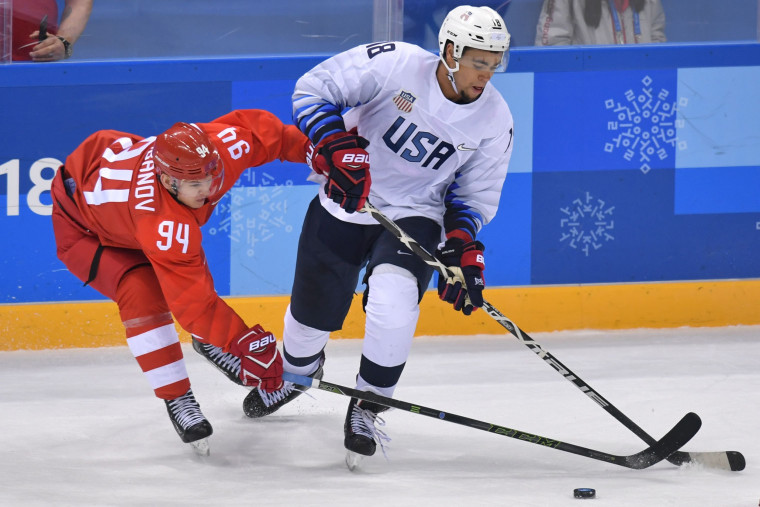 The Boston University junior sat down with Craig Melvin to share what it was like shattering expectations as a young child in a small town in upstate New York, and breaking through barriers as the first African-American to represent the United States in ice hockey.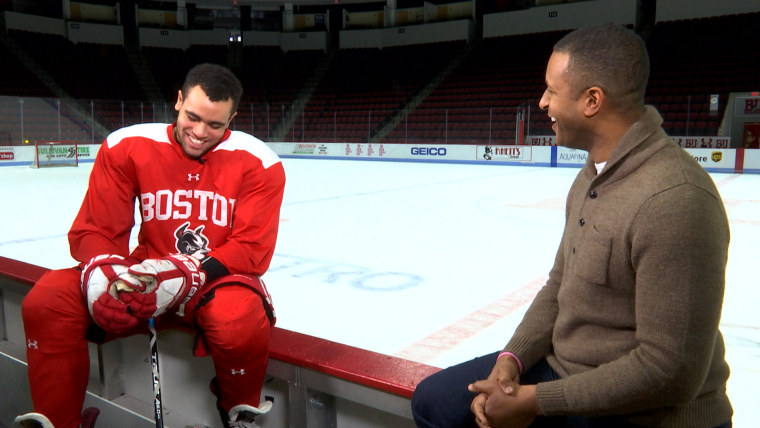 "I love playing the game. I'm honored that it's me. Hopefully, I'm the first of many," he told Melvin.
Greenway, who just turned 21 on Friday, said he was aware growing up that it wasn't the most common thing to see African-American kids in his sport.
"I think I always kind of knew, but Canton, New York, isn't filled with a lot of African-Americans, I mean, honestly, you know?" he said about his town of 6,000 located near the Canadian border.
"There's like, a rink every two miles, everyone plays hockey, a lot of my family members played hockey. I just kind of grew up on skates at a young age, and loved doing it," he said.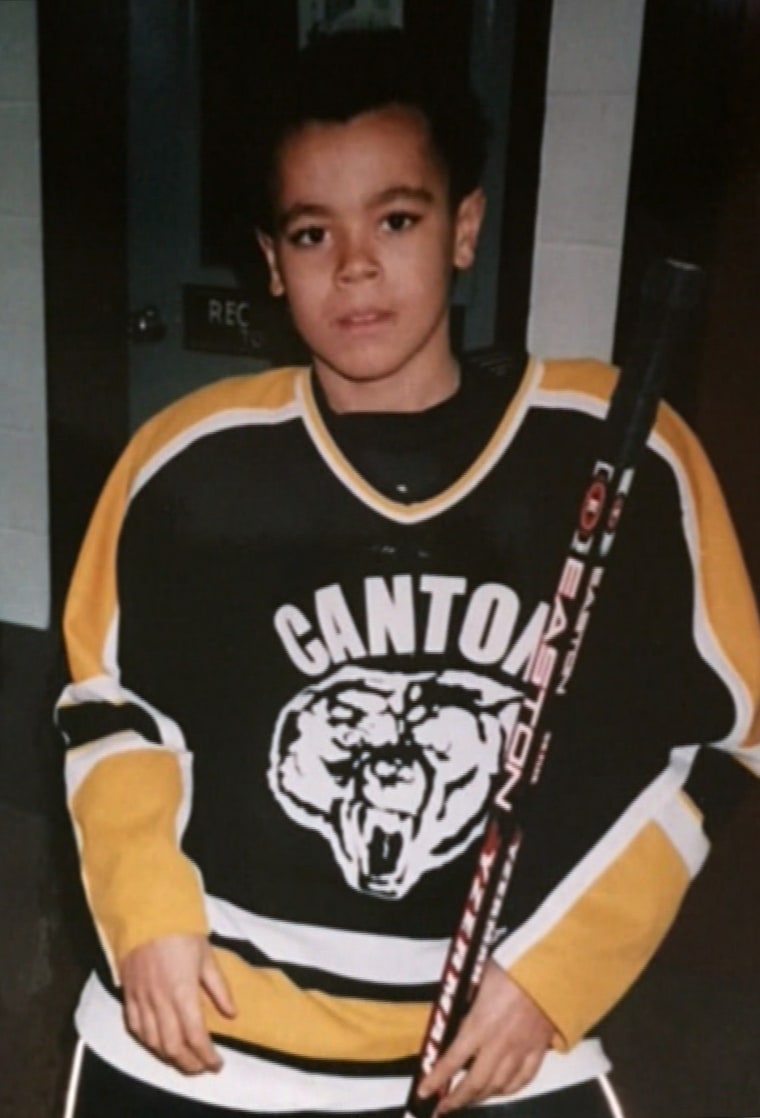 Before Melvin got on the ice to show Greenway what he could do with a puck, the Weekend TODAY co-anchor cornered him about the big moment: "There are not a lot of folks who can say they represented Team USA, and here you are now, part of black history now," he pointed out.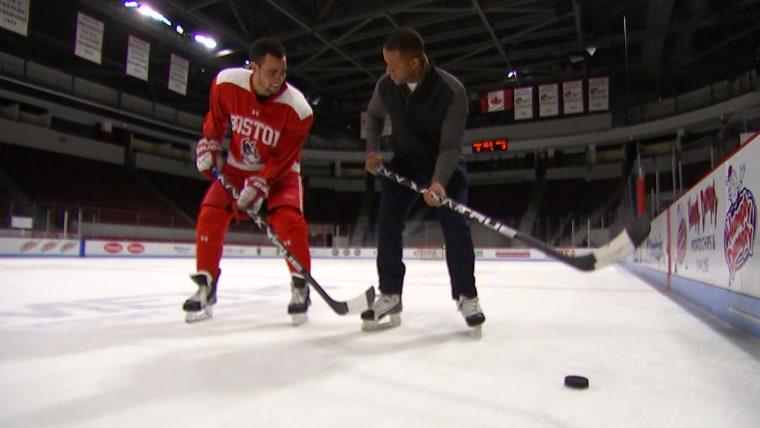 Melvin asked Greenway how he felt when he got the news in December that he'd be joining the Olympic team in South Korea.
"Honestly, I don't think it's really hit me yet," Greenway said. "But it was probably the best Christmas present I got. It's a special, special moment."
He added: "There might be a little pressure that comes with it, but I'm going to go over there and give my best effort for sure, like I always have, and continue to do what I've done to get me this far."
That kind of pressure won't be a completely new thing for Greenway, who seems to thrive when the heat is on. He's previously represented the United States in three world championships, winning two gold medals.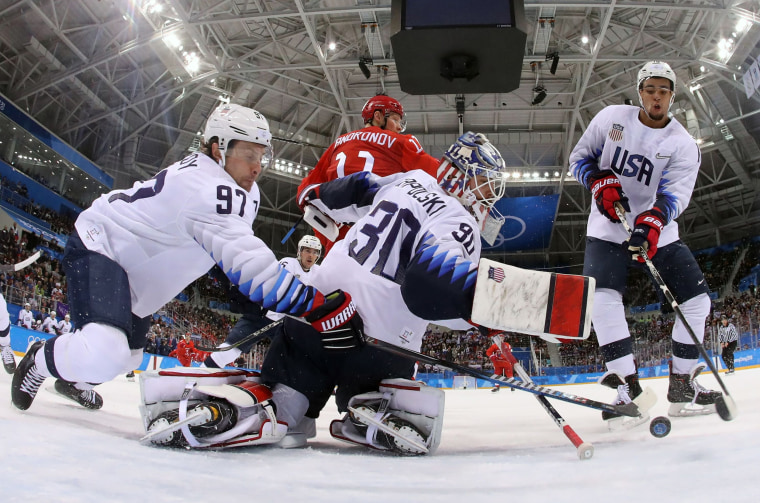 "Every time you put on a USA sweater and represent your country, it's an unbelievable experience," he said. The towering, the 227-pound forward has a distinct advantage among his teammates on the ice: "It's hard to get around me," he joked.
Though Greenway said he hopes he can be a hero to other kids who love the sport, he has a hero of his own: his mother. She helped pay for a special hockey-centered prep school where he studied as a young teen.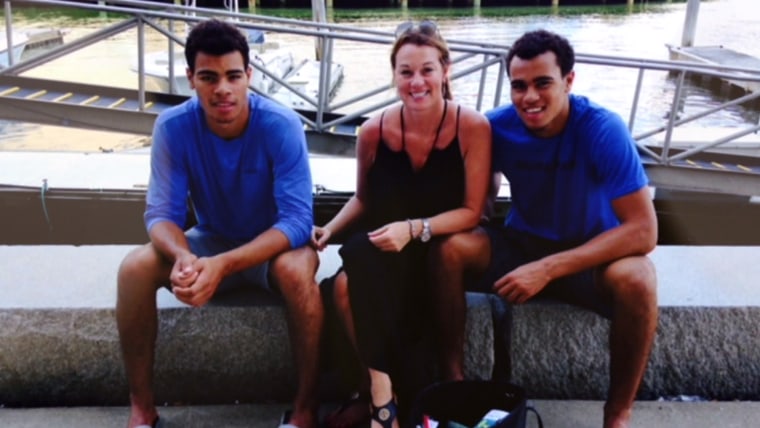 She's also fostered the hockey success of his younger brother, James, who plays defense at the University of Wisconsin.
"It's an honor. Just, hopefully I'm able to inspire kids, African-American kids, to try and do something different. Hopefully I can just bring them some motivation and inspiration."