Mary Johnson, 61, knows something about forgiveness: she has hugged the man who murdered her only son.
While that profound moment was only possible after years of turmoil and prayer, Johnson tried to start down the path of forgiveness after tragedy struck: At the sentencing for Ohsea Israel, the teenager who shot her 20-year-old son Laramiun Byrd to death at a party in 1993, Johnson told him she forgave him.
"I really didn't know what forgiveness was," she told TODAY.com, explaining that it took time for the words to really feel true.
It may seem surprising to hear family members publicly forgive the people who killed their loved ones, but Johnson is far from alone: this week saw at least two such examples. Georgia Ferrell's son, Jonathan, was shot 10 times on Saturday by a police officer in North Carolina during a tragic misunderstanding; he was seeking help after an early-morning car accident, but someone reported him as a burglar to police. Just days after her son's death, Ferrell told the officer who killed Jonathan that she forgave him.

"You took a piece out of my heart that never can be put back," she said of the police officer, according to Reuters. "But I forgive you."
Wendy Edmonds, the sister of a victim at the Navy Yard shooting in Washington, D.C. on Monday, spoke of a similar need. "No matter how we feel, no matter what information we get from the FBI, we have got to forgive," she told The Washington Post. "We have to forgive. We can't become bitter."
Time will tell if the families of the 11 other victims killed in the Navy Yard shooting will also feel the urge to forgive, but for Johnson, her faith guided her on an unpredictable journey, and eventually led her to embrace Israel in a prison conference room following a two-hour conversation.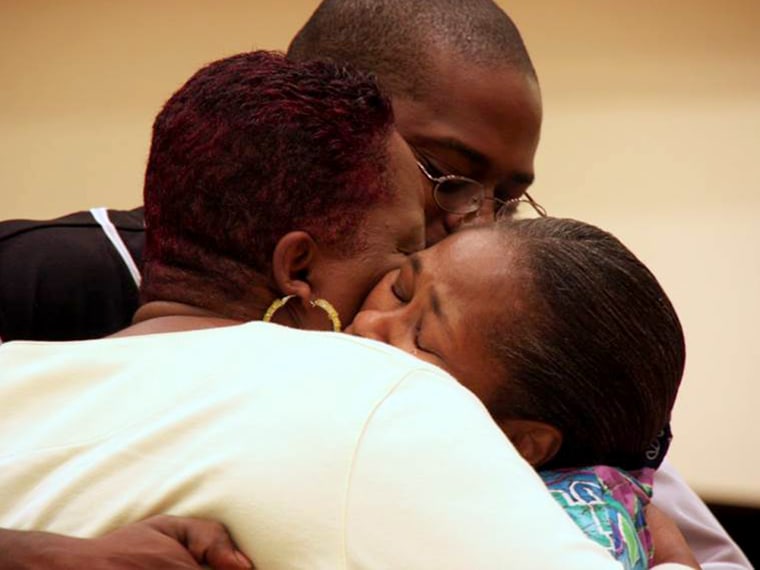 Afterward, Johnson became hysterical, doubled over in shock, and kept repeating the phrase, "I just hugged the man that murdered my son."

It was then, Johnson recalls, that she was set free. "I felt something leave me," she said. "Instantly I knew all the hatred, bitterness and animosity — I knew it was gone."
While Johnson's experience sounds extraordinary, experts say that forgiveness of this magnitude is more possible that one might imagine — though Dr. Fred Luskin, a psychologist and director of the Stanford University Forgiveness Project, says coming to this stage very quickly is less common.
Those who let go of intense anger immediately after a tragic loss, he said, may have long practiced a forgiving attitude, which can "hard wire" the behavior so that it becomes like a reflex. It's also possible that forgiveness can be premature, a gesture that protects someone from the "absolute horror" of what happened. Finally, Luskin said, some people experience early forgiveness as a form of grace. "In the midst of unimagined pain, something comes in and gives you a way out to peacefulness," he told TODAY.com.
When Andy Grosmaire's 19-year-old daughter, Ann, was shot and killed by her boyfriend, he told TODAY's Savannah Guthrie of experiencing an "uplifting of joy and peace" upon deciding to forgive the young man in the days after the shooting. He felt as if Ann and Jesus were imploring him to find mercy in his heart, and he couldn't bear to say no.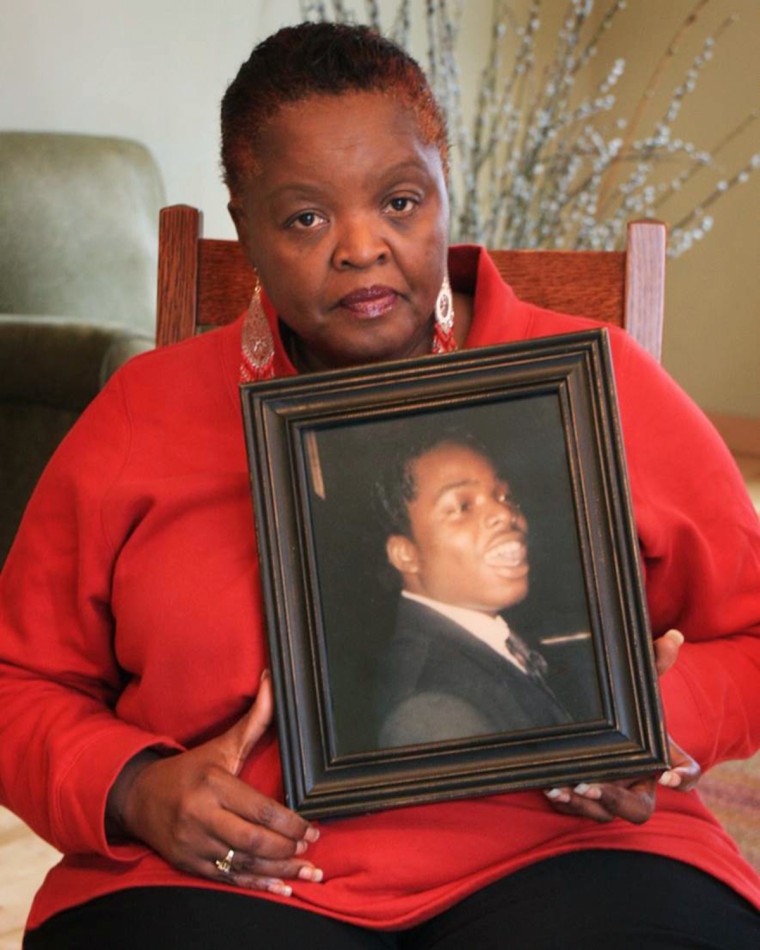 Research has found that religious people often express the desire to forgive and perhaps do so more readily. Perhaps the most famous example in recent history is that of Pope John Paul II, who forgave his would-be assassin in 1981, and a few years later, met with him in his prison cell. 
For many people, though, the path to forgiveness begins with primal anger, said Dr. Nathaniel Wade, an associate professor of psychology at Iowa State University. Then, as the person ruminates on his or her loss, the anguish and hurt is "tempered into a bitterness, into a cooler burn, that for some people can last for years." To move beyond that resentment, Wade said, requires replacing it with something more positive, a process that often involves empathy for the offender.
Loren Toussaint, an associate professor of psychology at Luther College in Decorah, Iowa, said finding empathy for a killer may seem impossible, but that those who forgive really understand their own "humanness."
"When we characterize someone as evil or monstrous, we dehumanize, we make them less than we are," Toussaint said, "and it's easy to want to destroy them, to gain revenge, to punish them as harshly as possible."
Even when someone has forgiven the most heinous of crimes, however, that conviction may wane with painful reminders of a lost loved one. "If you found [forgiveness] in your heart and spirit — that delicate place that's only yours — the rational part of you has to commit to it and hold on," he said. "It can be easy to lose it."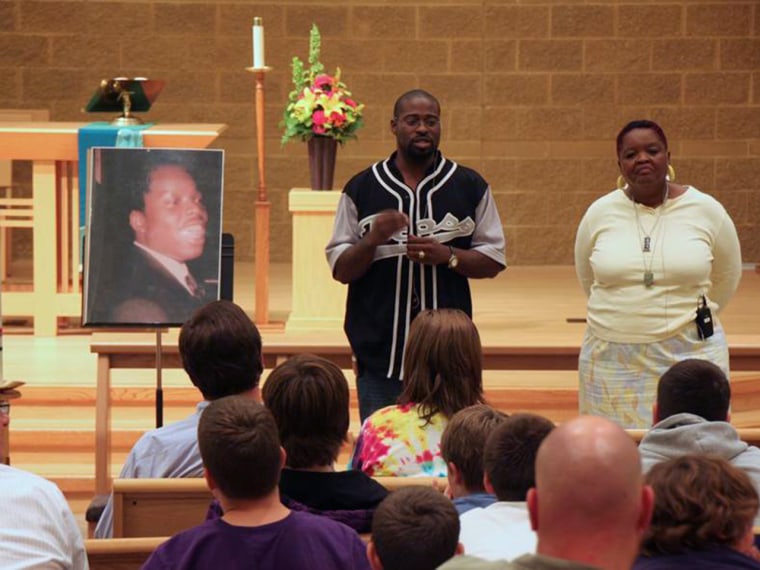 Johnson says that some consider her journey of reconciliation with Israel to be "crazy." But the pair now share their experience around the country as part of "From Death To Life," a nonprofit Johnson founded to provide healing and reconciliation between families of victims and those who caused harm. Johnson calls Israel her "spiritual son" and he refers to her as a "second mom." They have lived next door to each other for more than two years.
Johnson said her forgiveness of Israel in no way condones what he did 20 years ago, but that she did it to free herself of suffering.
"All that stuff had to leave me," she said. "And the day I went to prison, I was delivered."