The aunt of the 13 children who were found starving and tortured in their California home said her sister and brother-in-law were "dead" to her for their alleged abuse of her nieces and nephews.
Teresa Robinette is the sister of Louise Turpin, who, along with her husband, David, was accused of keeping their children in chains, feeding them just once a day, and forcing them to live in squalid conditions, among other abuses.
"Louise no longer exists to me,'' Robinette told Megyn Kelly. "Her and David are dead to me."
The Turpin's children ranged in age from 2 to 29 years old. Robinette, who has five children of her own, said she only met the four oldest children in person. She spoke to some of the others briefly via Skype years ago.
But she remained hopeful that the kids would know there were people who cared for them.
"My main hope is that I can put my arm around them and just tell them that they have family that loves them that's not deranged, that this is what it's supposed to be like,'' Robinette said, fighting back tears.
Riverside County District Attorney Michael Hestrin told Megyn Kelly TODAY the children are being cared for by mental and physical health professionals.
Authorities said the case broke after the Turpins' 17-year-old daughter escaped through a window and called 911 with a cell phone.
"(The children have) spoken to investigators, and I think that they are providing significant information,'' Hestrin said. "I think when it comes to preliminary hearing and trial that they will be witnesses."
Robinette detailed strange conversations that she had via video chat with the children about seven or eight years ago.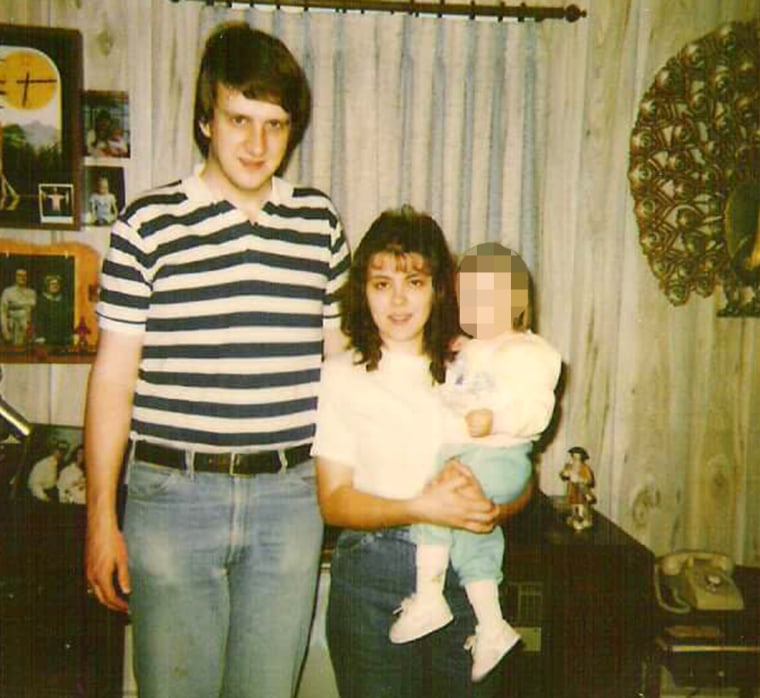 "They were very friendly, but it was a very weird conversation every time because they weren't real talkative,'' she said.
Both Turpins have been charged with 12 counts of torture, seven counts of abuse on a dependent adult, 12 counts of false imprisonment and six counts of child abuse.
Robinette said there was a history of sexual abuse in their own family. She and Louise, as well as their mother and some cousins, were abused by a close family member, she said.
Family photos obtained exclusively by NBC News depict an expectant mother and smiling children. But former neighbors said those scenes were not indicative of the reality in the home.
Barbara Vinyard lived next door to the family as a child in Texas.
"They wouldn't tell us their names,'' she told TODAY's Miguel Almaguer. "We had to guess their names.
"I just remember more than anything that they were real strange people, and it hurt my feelings that they didn't want to play with me, and I didn't understand much else other than that at the time."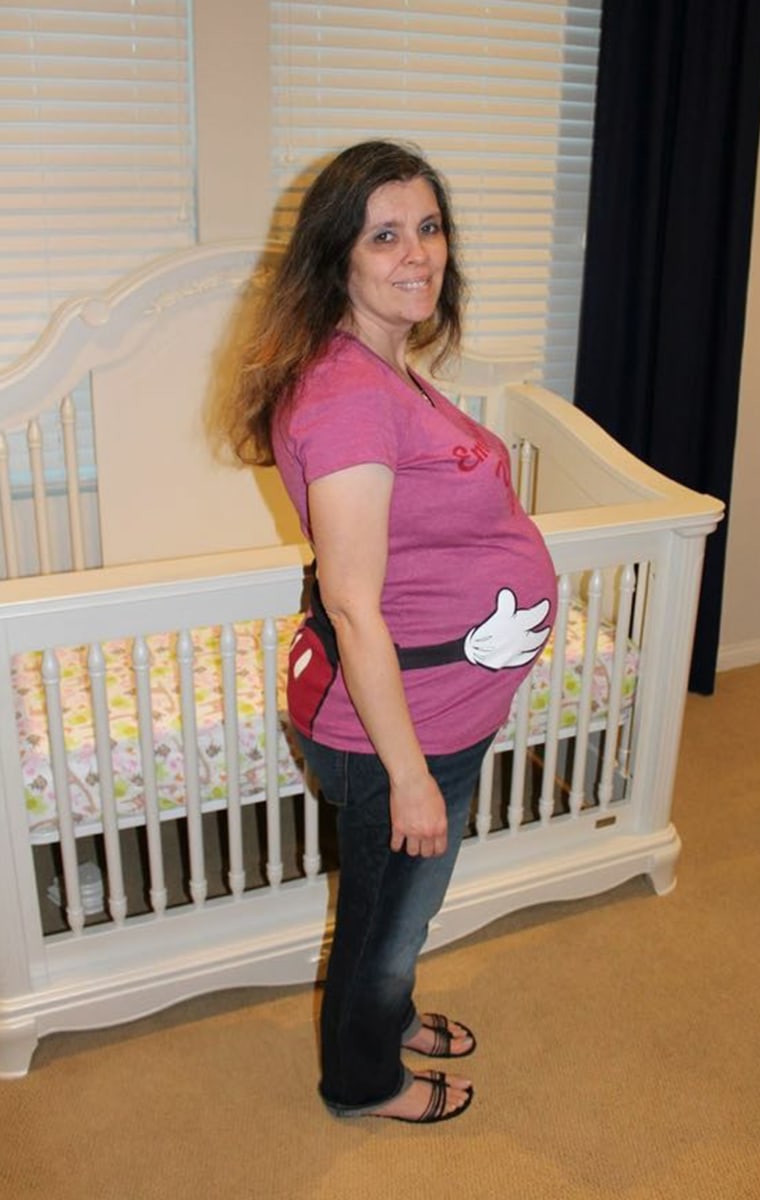 The Turpins initially lived in Forth Worth, Texas, before moving to California. People who purchased their former properties were stunned at the squalor, from filth-spattered walls to pervasive mold and mildew that required the homes to be gutted.
Billy Baldwin showed Almaguer a photo of a rope tied to a bed that he found after buying the Turpin's home.
Prosecutors say the Turpins chained and shackled their children and terrorized them with beatings and starvation.
"It's hard to believe they would have children living in conditions like this,'' Baldwin said. "It's really sad to think that might've been what was going on in that house."
Follow TODAY.com writer Scott Stump on Twitter.