Happy birthday, Bob Newhart! The comedian and actor turns 83 Wednesday.
He may have receded from the public eye, but anyone who grew up with Newhart's comedy has a fond memory of the button-down comic who found gleeful laughter in the simplest, most classic scenarios, with never a profane word or sexual suggestion among them.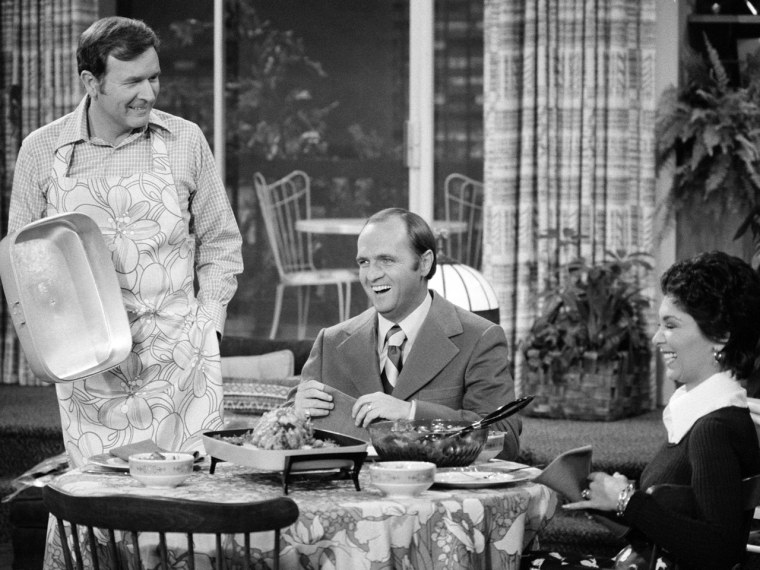 Newhart has a classic Cinderella story, too, and one that befits his character. He was an accountant before going into entertainment, a profession that will surprise no one who's seen the man's mild-mannered appearance. And he played off that everyman, regular Joe persona on his hilarious comedy albums, back in the day when a grown-up party might very well involve the playing of comedy albums.
One classic is his "Driving Instructor" routine, in which Newhart plays a harried instructor and the audience only hears his side of the conversation with a horrible new driver. ("How fast were you going when Mr. Adams jumped from the car?") No one played a straight man better.
After his work as an accountant, Newhart went into advertising, and he lists this sketch, "Abraham Lincoln versus Madison Avenue," as his own personal favorite. ("Abe, do the speech the way Charlie wrote it, will ya?")
Many of us remember Newhart best from his role as befuddled psychologist Bob Hartley on 1970s hit "The Bob Newhart Show." So much of that show is iconic, forever filed in our memories. Newhart's stroll through Chicago in the opening credits. His life with beloved Emily -- one of the few TV couples at that time to not have children. His goofy patients (Mr. Carlin), memorable co-workers (dentist Jerry and receptionist Carol), and crazy neighbors (Howard Borden) all played a role, but Newhart was the glue who held them all together.
Bob Hartley was so beloved that when the actor moved on to 1980s hit "Newhart," which had a long life and fond following of its own, it was Hartley who made a memorable appearance in the finale. After eight seasons and many visits from brothers Larry, Darryl and Darryl, the show ended with Bob waking up from a dream next to "Bob Newhart Show" wife Emily, telling her all about his life as an innkeeper in Vermont.
Happy birthday, Bob. Life is but a dream, but we're glad you're with us to make it a little funnier.
Are you a Bob Newhart fan? Tell us on Facebook.
Related content: