A second-grader who disappeared Saturday while camping with his family in a remote Michigan park had sheltered under a log and was found safe after a desperate search, authorities said Monday.
Nante Niemi, 8, had "braved the elements" and was in good health after a volunteer search team found him at 1:30 p.m. local time on Monday, Michigan State Police said in a statement.
Nante was two miles from his family's campsite at Porcupine Mountain Wilderness State Park in Michigan's Upper Peninsula, the department said.
After boy went missing around 1 p.m. while gathering firewood, more than 150 search and rescue personnel were dispatched from state and local law enforcement agencies to help find him, the department said.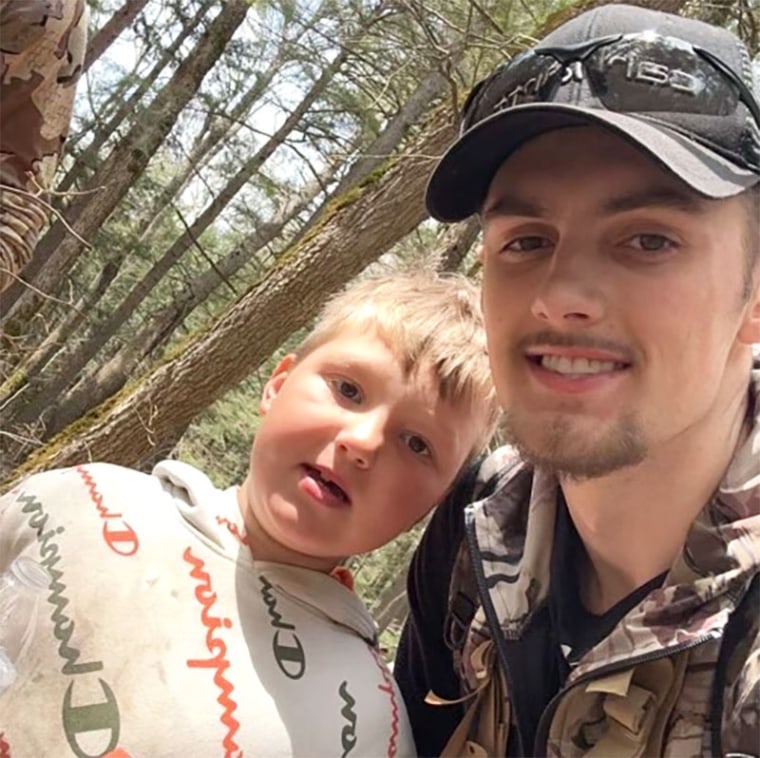 The group had focused on a roughly 40-square-mile area within the 60,000 acre park on the shore of Lake Superior, the statement said.
The department said rescue personnel were searching by land, air and water, and it described the park as remote and hilly, with standing water and deep snow in some areas that made seasonal roads impassable.
The boy's school district in Wisconsin said that it had been ready with two buses of volunteers.
Images of the boy shared by the district on Monday showed Nante posing with the search team after they found him.
This story first appeared on NBCNews.com.