Retired gymnast Shawn Johnson won gold on the balance beam and silver in the team, all-around and floor exercise at the 2008 Olympics in Beijing.
With less than 50 days until the Summer Games in Rio, the 24-year-old "Dancing With the Stars" champ and new bride has penned an open letter offering advice to this year's crop of Olympic gymnasts on handling the pressure before the games and what to expect from the post-Olympics madness.
Her visit with TODAY was part of Smucker's #PBJ4TeamUSA campaign, where Smucker's will donate $1 to the United States Olympic committee for every tweet that uses the hashtag, up to $200K, by Aug. 31, 2016 at 11:59 p.m. ET. Smucker's is a TODAY sponsor.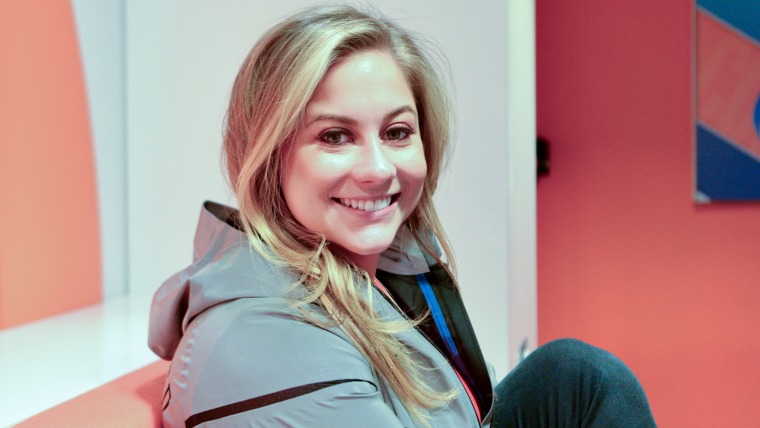 Dear 2016 Olympic gymnasts:
I know what you're going through. I sat where you're sitting just eight years ago during the games in Beijing.
I've heard from a lot of you in recent years. Whether you've vented about dealing with a frustrated coach or wanted to quit after a hard day, everything you're going through is completely normal. If you push through it, I guarantee you it will be worth it.
In the run up to Rio, just take it one day and one competition at a time — and sleep as much as possible. I didn't get enough sleep and wish I had. Between training and competing, your sleep is disrupted by nerves more than anything.
Rio Olympics: 7 reasons we're excited, from Michael Phelps to the U.S. gymnastics team
The biggest challenge will come right before the Olympics. It's everyone's breaking point because you're so close, yet so far. It's when everyone wants to quit, but it's all about finding it within you to hang on and tackle that last push. Shut off your mind and go into autopilot because once you get to Rio, it will be easier and very exciting.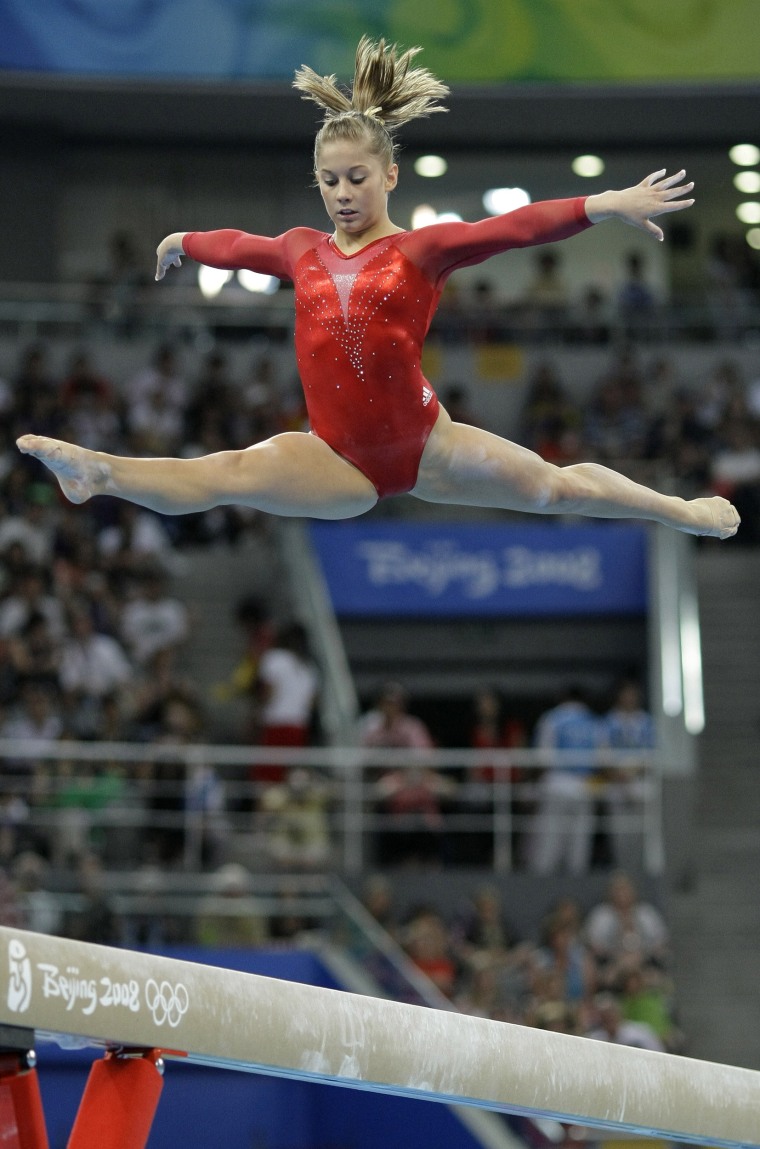 Another piece of advice: Have some fun. In Beijing, my only regret is that I wish I had more fun. When you get to the Olympics, it's not about overthinking it, but rather enjoying the team and your time there. I was so distracted by everything, I didn't even realize I was at the Olympics.
Take the time to have fun — you'll be happy you did, especially because life post-Olympics is absolute chaos.
Usain Bolt on Zika: I'm too fast to get bit by mosquitoes
So many people want to have every part of you, in a good way. They want endorsements, interviews and everything they couldn't have while you were training. It's crazy, but so fun because it's the first time in your life when all your hard work is being seen, acknowledged and respected.
However, when considering offers, stay true to who you are. Everything will be thrown at you and, as exciting as it is, I found this time difficult. There were a lot of things I didn't agree with, but I was afraid to say no.
I was only 16 at the time and was receiving offers to do risqué photo shoots and magazine spreads, which I ended up turning down because it made me uncomfortable.
Olympic gymnast Shannon Miller talks beating cancer: 'I thank God every day'
I'm happy I did because it gave me the opportunity to accept other offers, like being a contestant on "Dancing with the Stars" and an ambassador for Smucker's.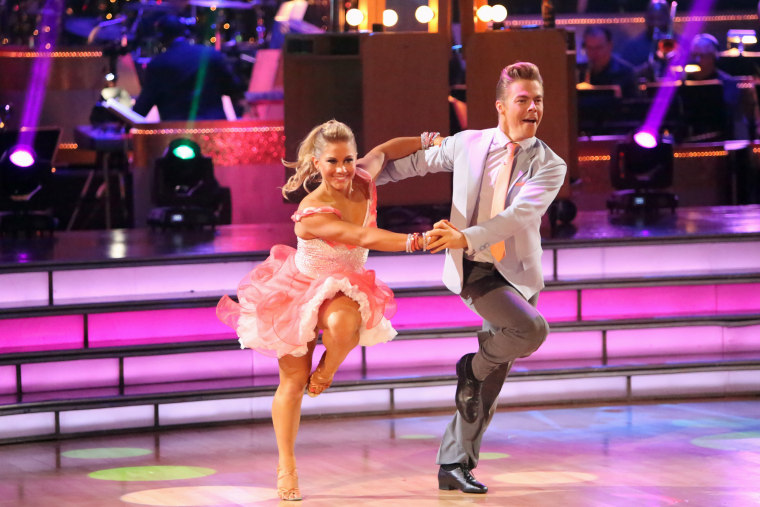 While I still live and breathe gymnastics every day, I retired in 2012, which was the hardest decision of my life. To step away from the sport that defined me as a person was really difficult. But, ultimately, my heart wasn't in it anymore.
A lot of it had to do with tearing my ACL while skiing. But when your heart isn't in it, everything else shuts down. There's only so much you can mentally put out before it kind of consumes you, and I really had to focus on getting healthy.
And here's the thing: At 24, I've experienced more than my share of both athletic and personal triumphs. But I've found personal success to be more meaningful because it's not shared with the world.
After marrying my husband Andrew East in April, I realized how fulfilled I felt — and it didn't require me to devote my entire life to training.
So there you have it. Strap in, hold on and have fun. Good luck — we'll be watching!
Shawn Johnson
—As told to TODAY's Alexandra Zaslow