When Canadian freestyle skier Alex Bilodeau took home the second gold medal of his career on Monday night in Sochi, he celebrated with a brotherly embrace that warmed hearts the world over.

Bilodeau's brother Frederic, who has cerebral palsy, gripped him tight as the two jumped up and down in celebration after Alex, 26, became the first athlete to win back-to-back gold medals in moguls, having also won the event in 2010 in Vancouver. Alex dedicated his gold medal to Frederic, who has served as his inspiration throughout his career. 
Video: TODAY: Brotherly love - Bilodeau dedicates gold medal to his brother
"[Frederic said] the same thing he said to me in Turino and Vancouver; he loves me,'' Alextold Matt Lauer on TODAY Tuesday. "He says, I love you Alex.' That's the first thing he tells me. He's so proud. He lives his dreams through my eyes and for me it's priceless to see that, to see his eyes just so big and so proud.
"He's worked hard. He's encouraged me. He's always been with me through those four years, working hard. He's a big part of that."
'You got this': Olympians credit siblings for their successes
The images of Alex and Frederic celebrating have quickly become some of the most evocative from Sochi, and Frederic has become a mini-celebrity in his own right. Lauer asked Alex if Frederic's popularity may one day eclipse his own.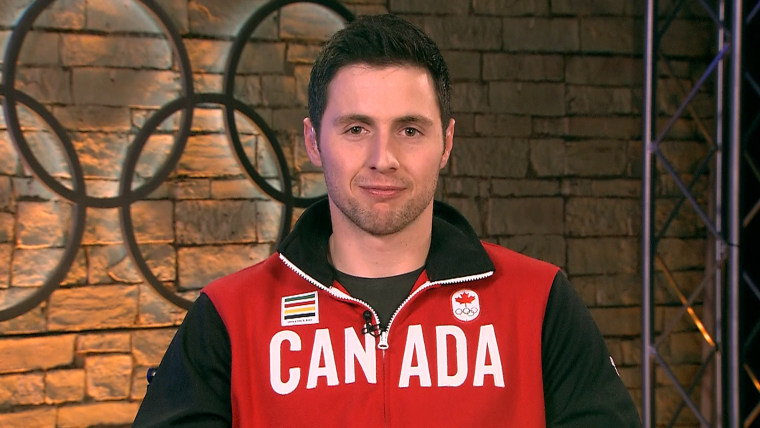 "I wish that day would come,'' Bilodeau said. "That's something for me, I don't need the spotlight. I have all the resources to work and have it. But he doesn't have it, and we need to give [it to] him."
Bilodeau put together a nearly flawless run in the finals for a score of 26.31 amid the warm temperatures and slushy conditions at Rosa Khutor Extreme Park. 
"I did the best run I could have done on that course,'' he told Lauer. "Everything that I've been working on for the last four years fell into place at the right moment. I have the right team around me to make sure that happened, and it did work out." 
It also happened to be the capper to Bilodeau's career; after it, he told Global News afterward that he plans to retire after Sochi and focus on a career in accounting.