Charlize Theron has ditched the hat! The "Snow White and the Huntsman" actress proudly debuted her completely shaved head while carrying her baby boy Jackson in Namibia on Sunday. Theron, 36, buzzed off her long blonde locks for her role as Furiosa in "Mad Max: Fury Road," the fourth film in the 1979 action franchise.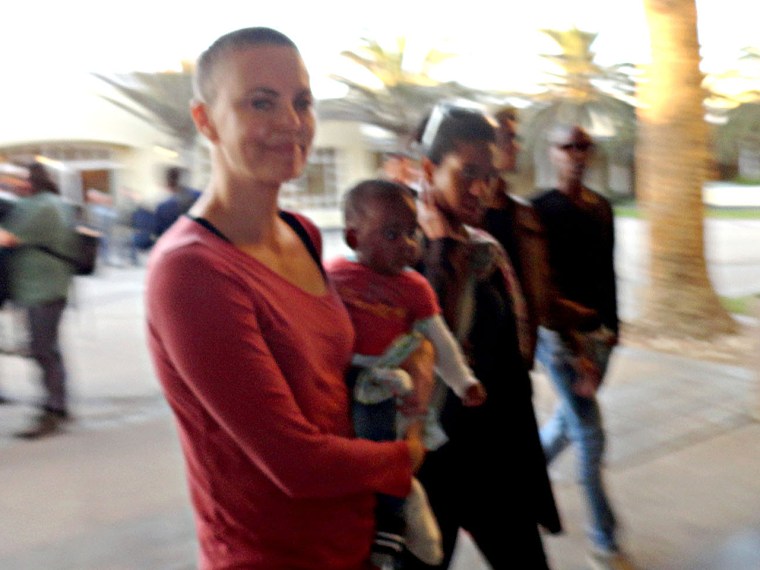 PHOTOS: Stars with shaved heads
The South African star and her adorable 6-month-old even wore matching outfits -- Theron and Jackson both wore red shirts as she carried him.
Theron first agreed to star in "Mad Max: Fury Road" opposite Tom Hardy in 2009, but a series of production setbacks delayed filming. "It's been three years: It's time to skin this cat already!" Theron told Us Weekly while promoting Prometheus in London May 30. "I'm very excited about it."
PHOTOS: Charlize's hottest looks ever
The original "Mad Max" created such a vivid world, so to go back and re-imagine it and re-play in that sandbox sounds like fun to me," she continued of the flick that made Mel Gibson a household name. "It's a really challenging piece of material."
PHOTOS: Charlize and other stars who have adopted
More in TODAY Entertainment: