For their final fashion face-off on election night, first lady Michelle Obama recycled a dress she's worn twice before at public appearances, while Ann Romney repped her party in bright red — the same color she wore to kick off her husband's official campaign.
For the president's victory speech, Mrs. Obama chose a patterned burgundy brocade Michael Kors dress topped with a black shrug. She had previously worn the dress in November 2010 and in December 2009, for a White House holiday party.
After Governor Mitt Romney conceded the election, his wife Ann Romney came out to show her support for the end of his run in a simple but sophisticated red boat-neck, three-quarter-sleeve dress and her hair styled in an updo. Romney had also worn a bright shade of red at the Republican National Convention.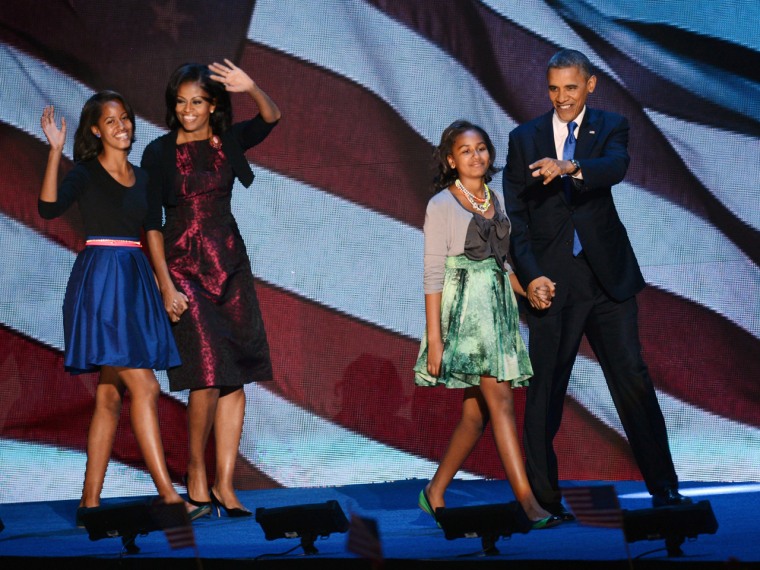 But the real style stars of the evening were first daughters Sasha and Malia, who dazzled (and grew up, awfully fast) in brightly colored full skirts with matching silhouettes and little sweaters on top.
More from TODAY: