These days, who has time to go home and get ready for a big evening out?
If you're like most of us, you're putting on makeup, dressy shoes and (heaven forbid!) pantyhose in the car or in a cab on your way to the evening's event.
There is an art to day-into-evening dressing, though, that can save you time and make the transition just a bit easier. All it takes is a key piece or two and voila! You're on your way in style (and without embarrassing yourself).
It's all here in the latest edition of our weekly Trend Report.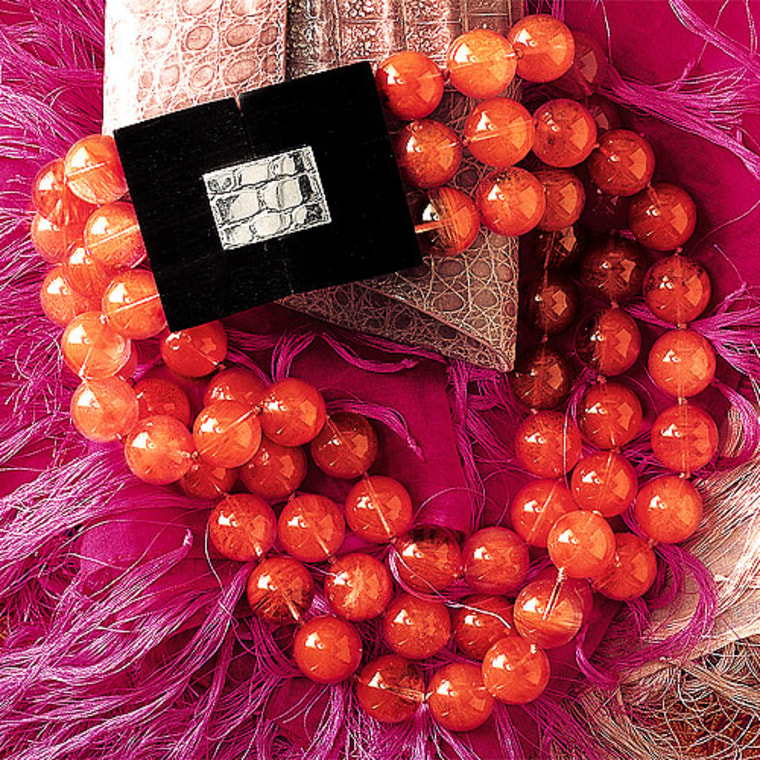 Coral and turquoise are the beads of the season, however, there are plenty of options in costume jewelry. A classic choice would be strands of pearls or gold. We love Kenneth J. Lane's faux gems — classy and affordable!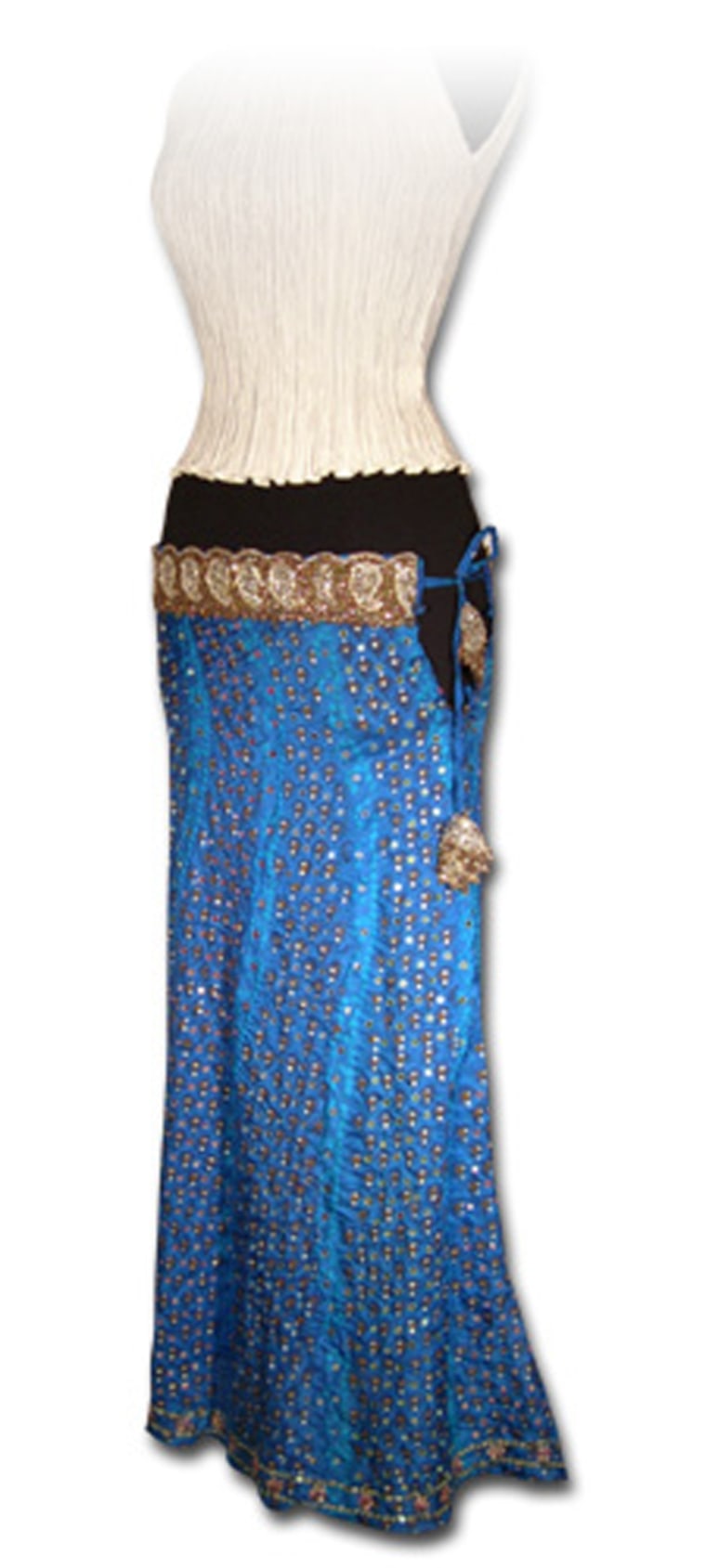 Want to look ultra-trendy? Wear two tees in different, but coordinated colors and choose lightweight fabrics such as those from James Perse or C&C. For the best buy in toe-ring sandals, go straight to Banana Republic ($48) or Bokhee.com ($69.99).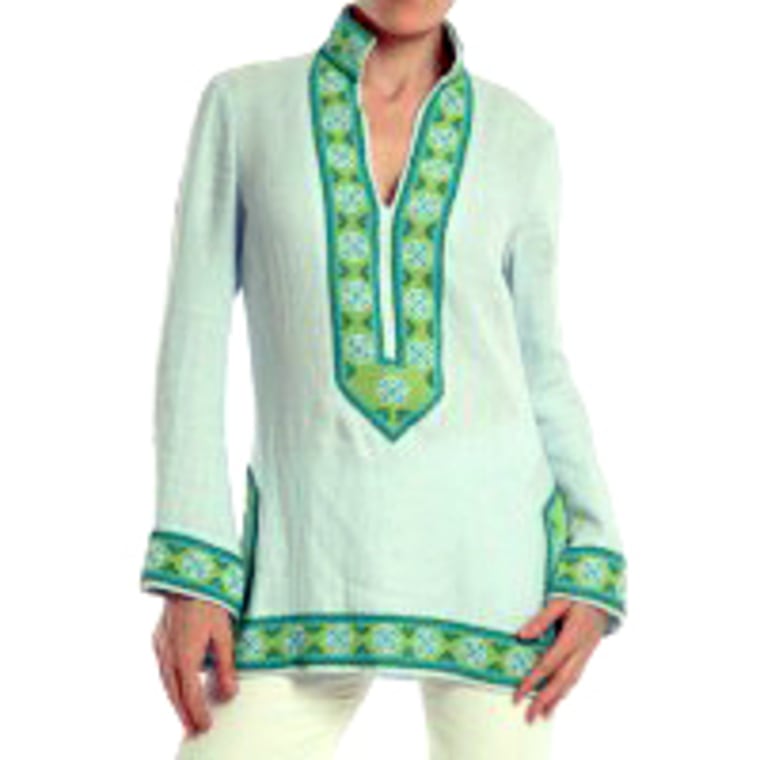 White is not right for everyone. If you're self-conscious about your weight, wear a neutral-colored pant in a dark color. And black is not the only option — brown is especially big this season.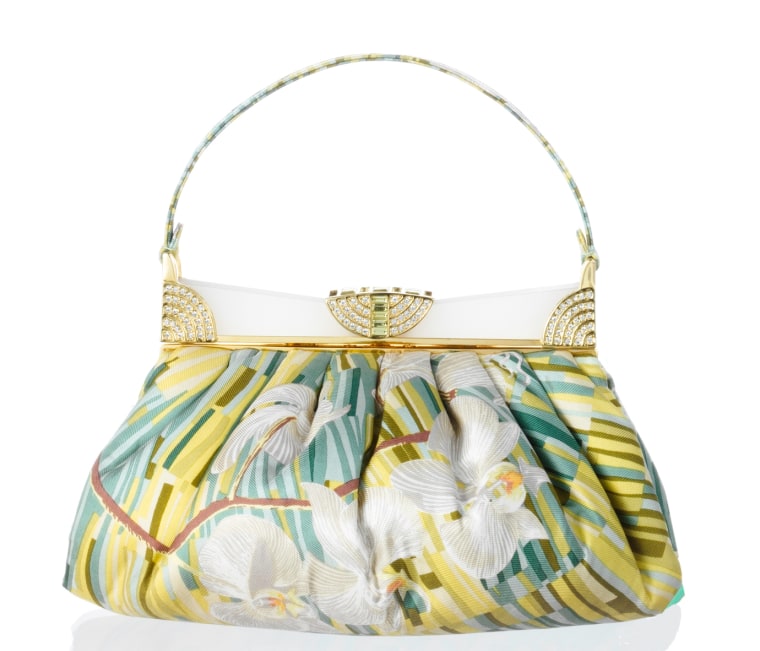 Big isn't necessarily better. Statement-making bags include a solid-colored clutch with a beautiful clasp, a bag with a gold shoulder strap or details such as colored stones or rhinestones.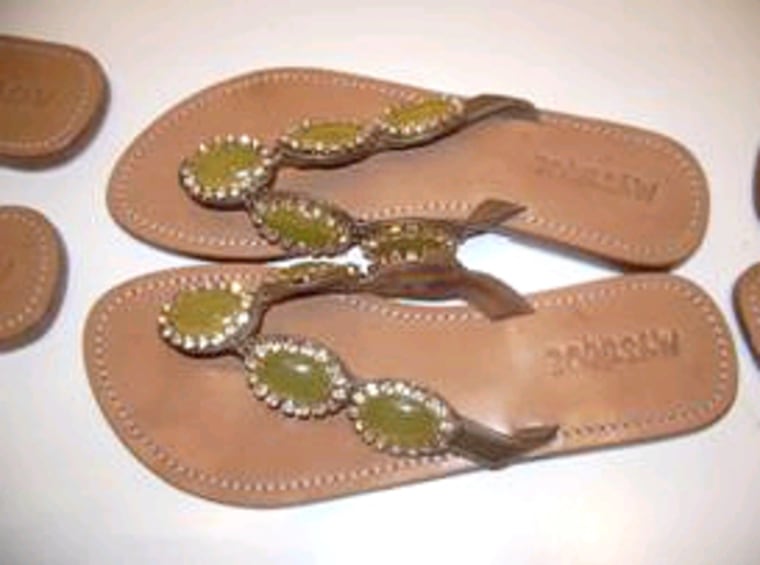 Celebrity favorites
Want a really simple way to go from day to night? Do what celebrities do! When they don't have time to sit down with a stylist, the stars know that embellished accessories make the transition a cinch. From beaded thong sandals to studded clutch bags, brightly colored accessories are the perfect evening accents. Be velvet-rope ready and right up to date in the season's hottest colors — green, purple, orange, yellow, turquoise or white. (By the way, the Mystique sandals pictured here are a favorite of the Olsen twins.)
Embellished sandals are not just for twentysomethings. For a more sophisticated look, pair them with a neutral-colored pant or a monochromatic outfit. Hipsters can wear them with their favorite "uniform" — tight jeans and a tank.
Judy Gordon is a New York-based style consultant and the "Today" show's style editor. She has been covering the fashion and beauty beat for the past decade. To learn more about Gordon, you can visit her Web site, , which highlights style trends in America and across the world.
firstVIEW is the primary supplier of photos to Fashion Friday. Go to for the latest pictures from top fashion shows around the world, including New York, Los Angeles, London, Paris, Milan, Brazil, New Zealand, South Korea and more.