For Ralph and LaVerne Wozniak, attending prom together was a date decades in the making.
Prom is a fond memory for most, but for the Wozniaks, it was an experience they were unable to have as teenagers.
"It was 1944 when I turned 17 and had to quit high school to go to the war, so I didn't make the prom," 89-year-old Ralph told TODAY.com. He served in both Word War II and the Korean War.
Ironically enough, it was dancing that brought the couple together in 1946.
"She used to go to a place where you would dance, and I would sort of follow. She taught me how to dance and we became well acquainted," Ralph says of his 88-year-old wife.
The couple married in 1949 and had four children. Throughout the years, they watched each child attend their own prom, complete with corsages, fancy dresses and suits.
Little did they know that 66 years later, they would finally get the chance to attend a prom of their own. On June 18, the Hillsborough County Aging Services hosted a senior prom, and the Wozniaks didn't think twice about attending.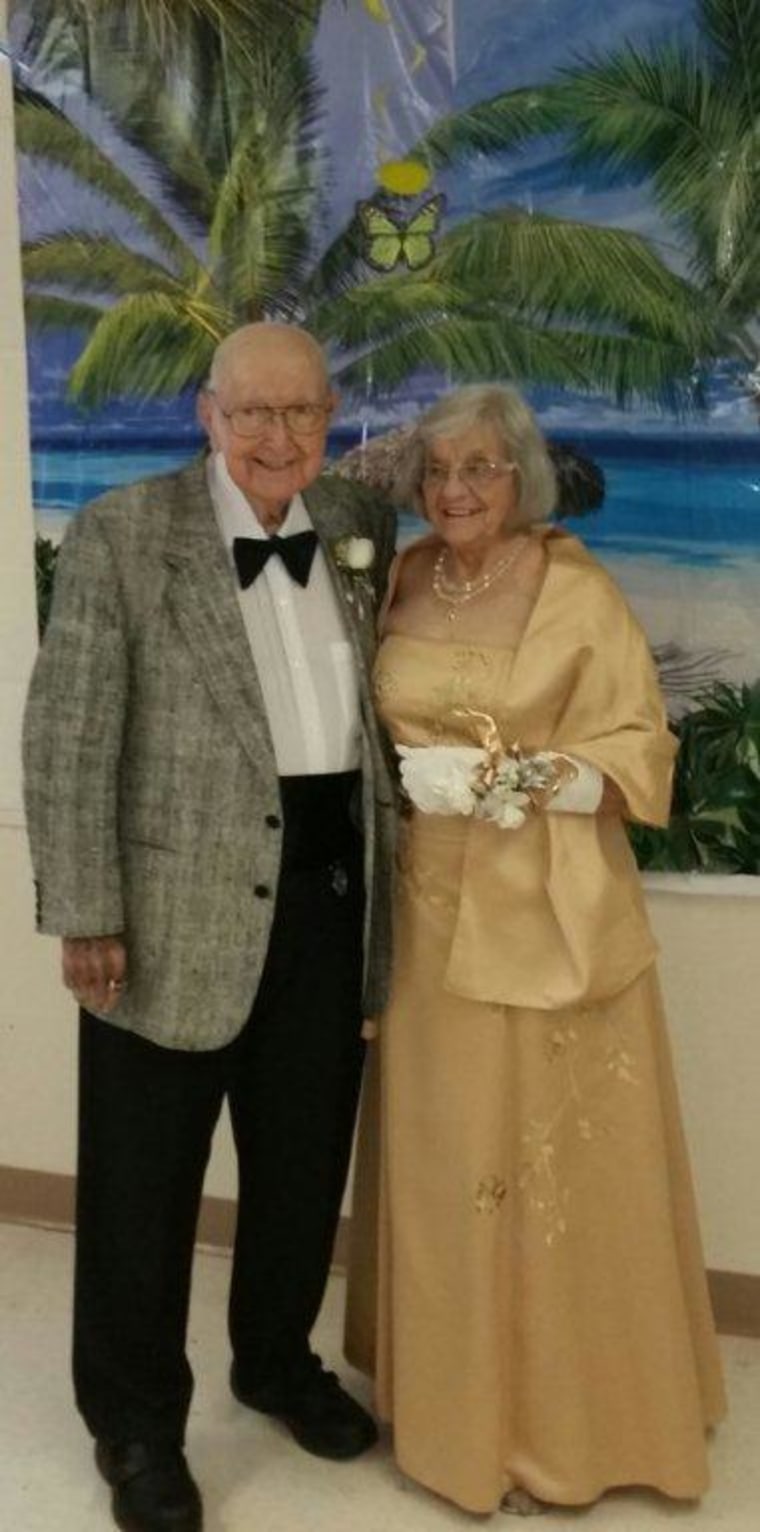 LaVerne wore a gorgeous gold gown, white gloves and matching corsage. Ralph looked sharp in his grey jacket and black bow tie accompanied by a rose boutonniere.
And if the evening wasn't special enough, Ralph was chosen as the prom king after his name was drawn out of a hat.
"I was shocked, I said 'Oh my god, I'm just glad to be at the prom, and now I made king."
From the music, to the dancing, the Wozniaks say their belated prom was a night they'll never forget.
"It was the best achievement that could have happened for my wife and I," he said. "It was timed just beautifully."