The Duchess of Cambridge provided some lucky charms to soldiers participating Tuesday in the annual St. Patrick's Day parade in the town of Aldershot, home of 1st Battalion Irish Guards.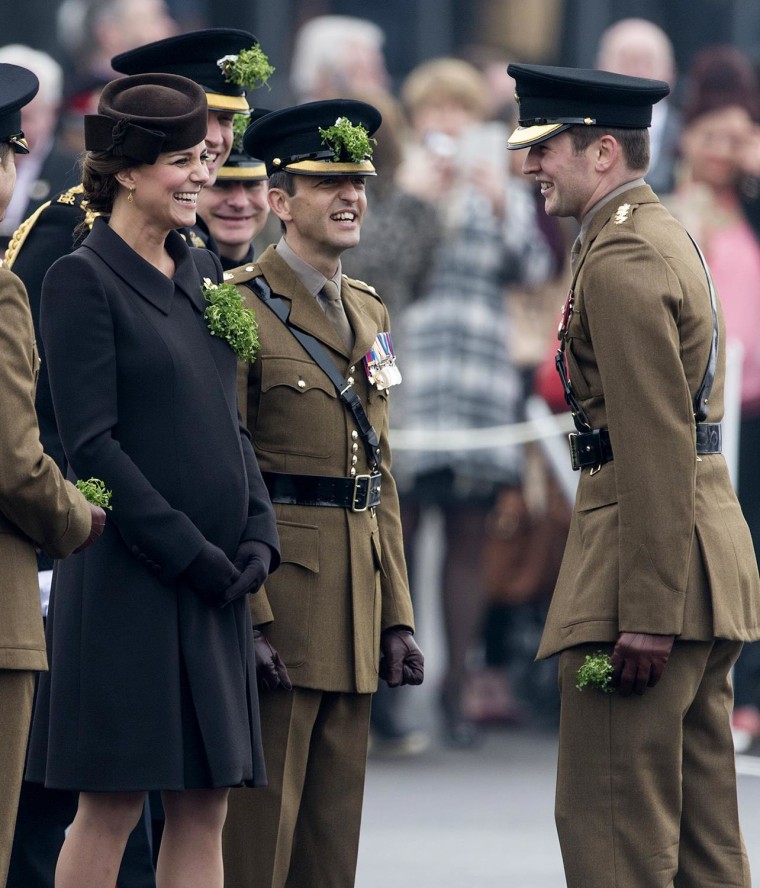 Ignoring the tradition of wearing green, the eight-months-pregnant duchess instead wrapped herself in a brown Catherine Walker coat during her visit to the Mons Barracks, where she handed out shamrocks sprigs to parade participants. The only show of green on Duchess Kate was a sprig pinned to her coat, nearly covering a gold shamrock brooch that once belonged to the Queen Mother.
The Duke of Cambridge, Prince William, serving in his role as the royal colonel of the regimen, wore an Irish Guards frock coat and a ceremonial sword.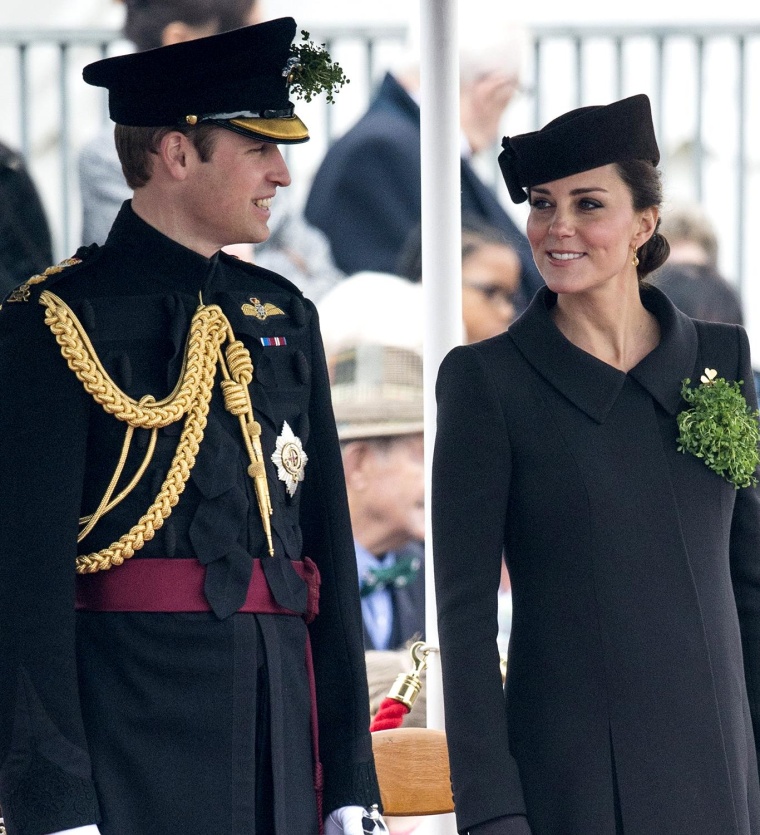 Queen Alexandra, the wife of King Edward VII, began the custom of handing out shamrocks to Irish soldiers and guardsmen in 1901. Duchess Kate took over the royal duty in 2012.
In addition to meeting members of the regiment, Duchess Kate and Prince William also sat for group photographs with officers.
The event could likely be the last official event for the duchess, who is due to have her second child in April.