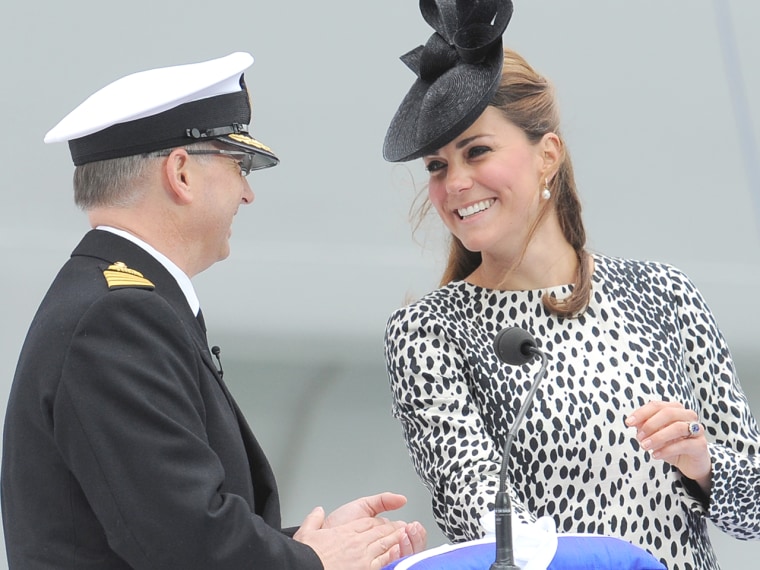 Now you see her, but soon you won't.
Kate, the Duchess of Cambridge, christened a new cruise ship Thursday in her last solo appearance before the birth of her first child. She's due next month.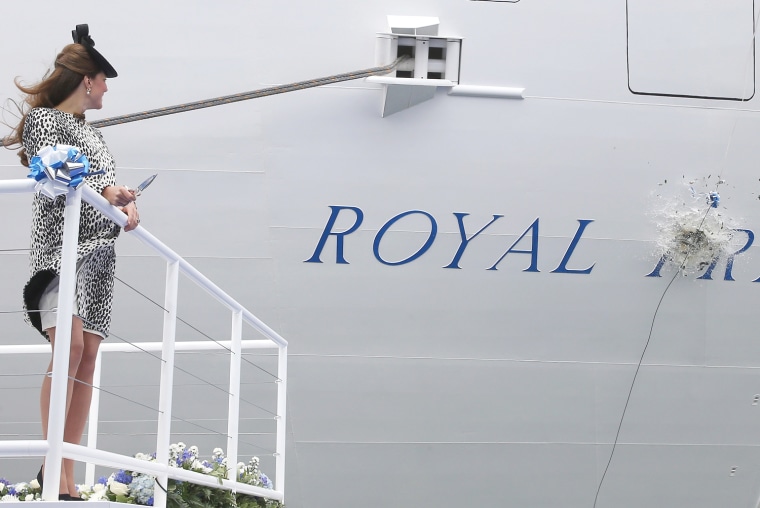 "I name this ship 'Royal Princess,'" the duchess said after helping to smash a Champagne bottle on the cruise's hull. "May God bless her and all who sail in her."
The duchess' ship-naming ceremony followed royal tradition: Her late mother-in-law, Princess Diana, named the ship's predecessor nearly three decades ago.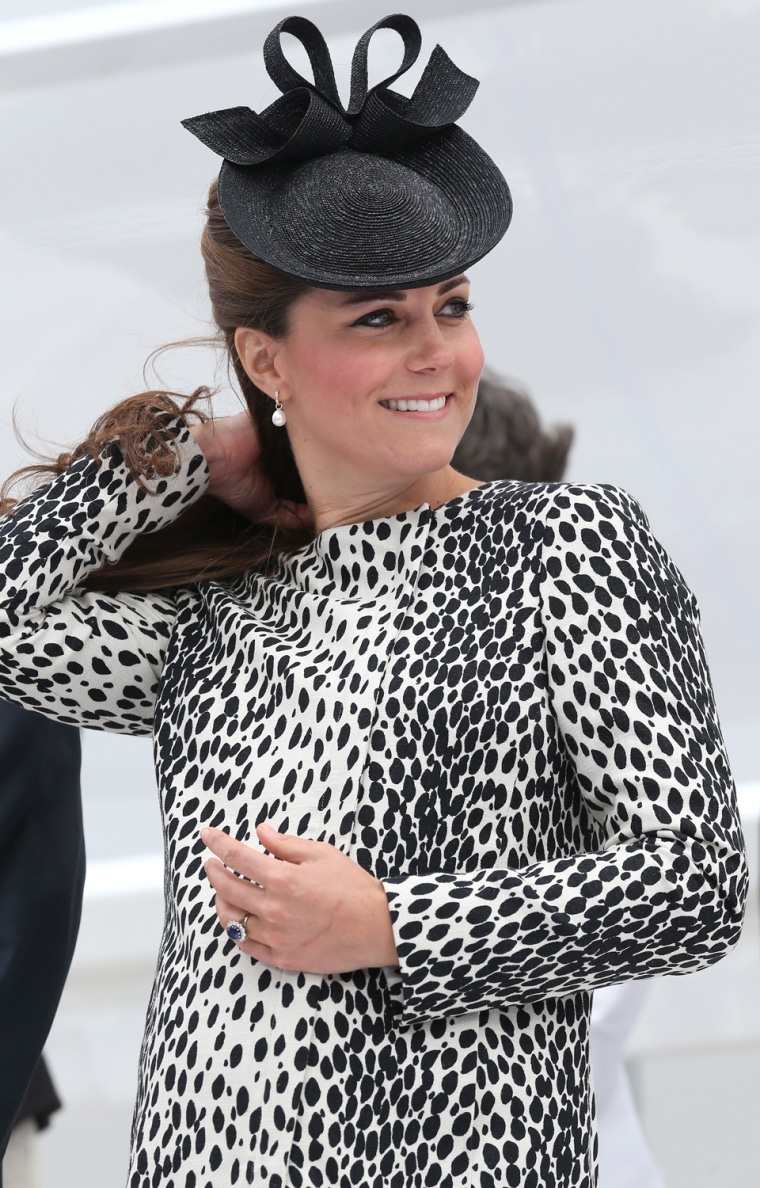 Clad in a Dalmatian-print Hobbs coat dress, Kate is just weeks away from her mid-July due date. She is expected to make her final public engagement at the annual "Trooping the Colour" celebration this weekend.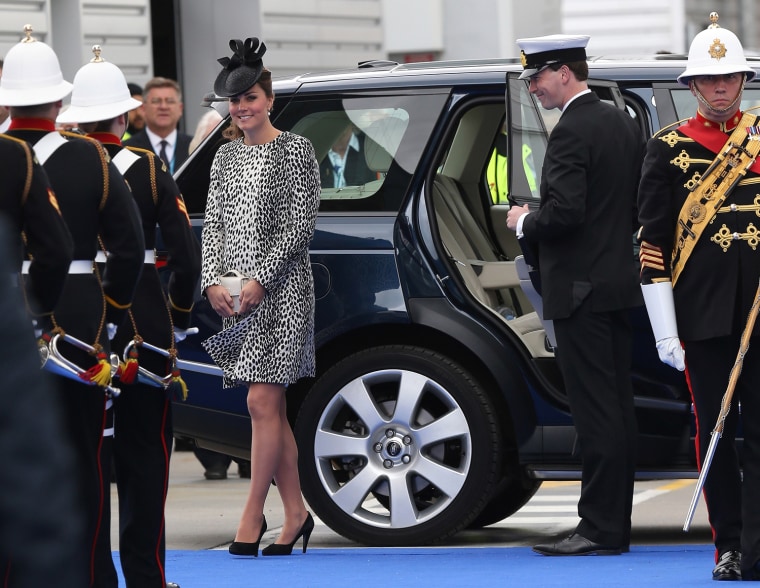 She will then take time off to prepare for her baby's arrival. Palace officials would not reveal how long of a break the duchess, or her husband, Prince William, will take from official royal duties once the baby is born.