Duchess Kate, Prince William and Prince George appeared together for the first time since the birth of Princess Charlotte at the Trooping the Colour parade on Saturday, in honor of the queen's birthday.
It was the first Trooping the Colour for Prince George, who before making an appearance with his parents on the Buckingham Palace balcony, watched the parade with his nanny from a palace window.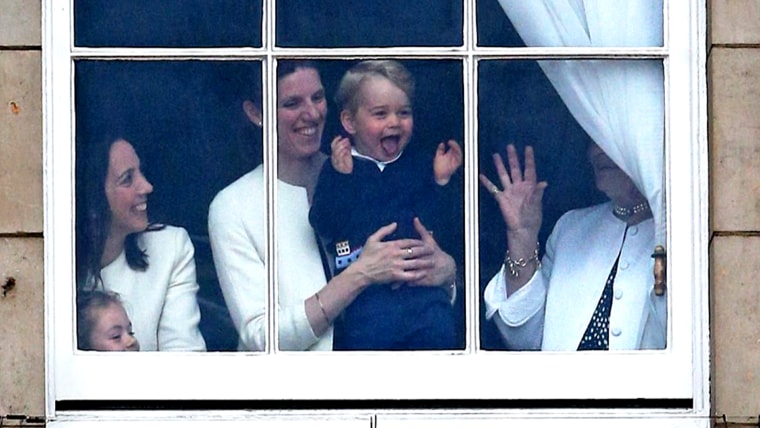 While being held on the balcony by his father, Prince George wore the same outfit that Prince William did back in 1984: a pale blue shirt and shorts ensemble.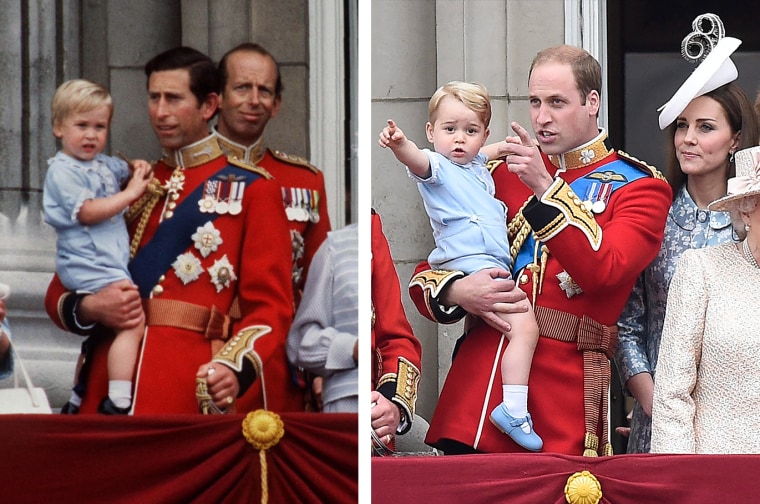 He joined the rest of the royal family in watching the Royal Air Force's fly-past, a sky show that decorates the sky with colored smoke.
And, only fittingly, George gave the crowd an adorable wave goodbye before the family headed back inside the palace.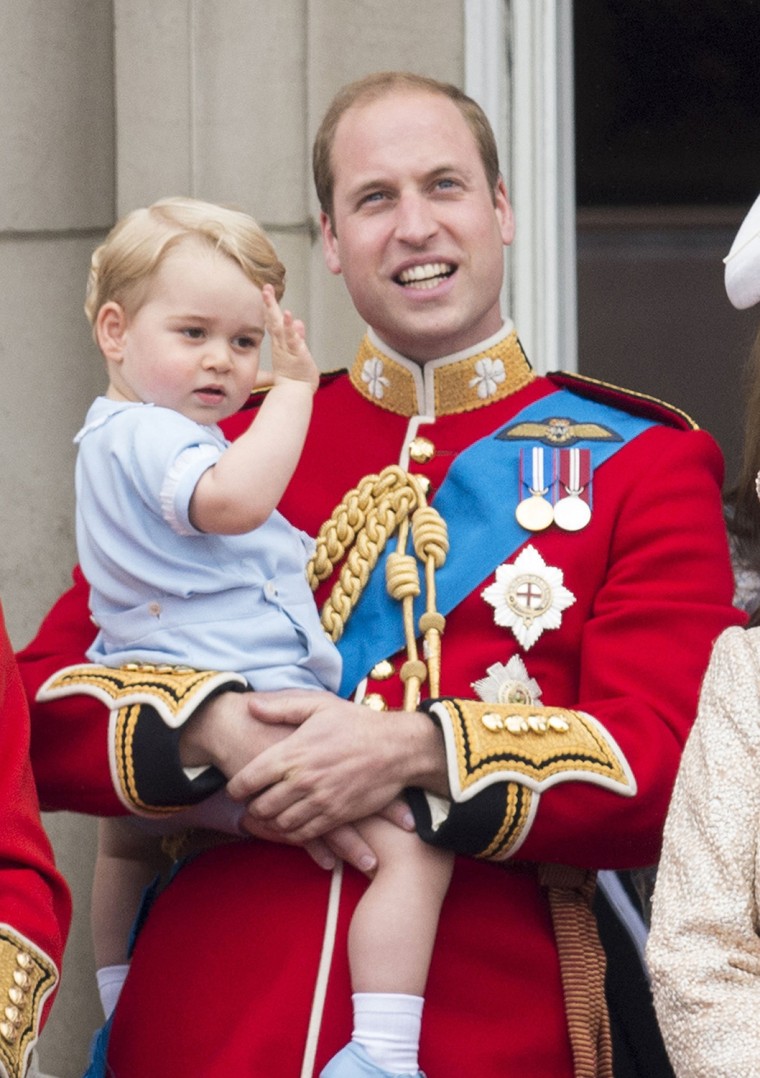 The parade also marked Duchess Kate's first appearance since giving birth to Princess Charlotte in May. Riding in a horse-drawn carriage with Prince Harry and the Duchess of Cornwall, Kate wore a pale blue and white Catherine Walker frock with a Lock & Co hat.
Prince William and Prince Charles rode horseback next to each other, wearing traditional bearskin hats and red tunics.
While the Queen turned 89 in April, the official Trooping the Colour takes place on a Saturday in June to accommodate warmer weather. The parade has been a tradition in the country since at least the early 18th century.