If your appreciation for Drew Barrymore dates back to when she was practically a baby herself in 1982's "E.T.," it's fun to see her on the cover of People magazine holding her own child.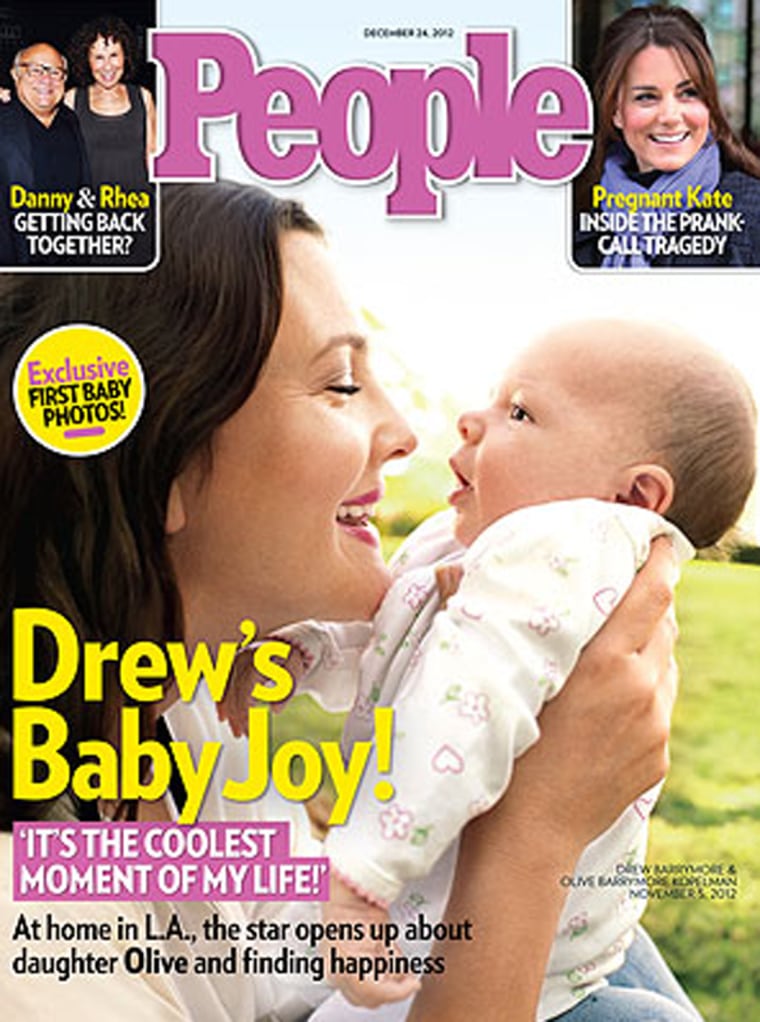 "It's the coolest moment of my life!" reads a quote from the actress beneath a picture of 9-week-old Olive, face to face with her new mom. The baby girl was born on Sept. 26.
Barrymore, 37, who married art consultant Will Kopelman in June, tells People no one prepared her for the responsibility she'd feel after her daughter was born. "You have the highest highs and yet you're facing the biggest fear of, 'How do I keep someone alive?'"
Barrymore admitted to Jay Leno in February that she hopes to have more children. "We'll start with one," she said. "See how it goes and if we could be so blessed ... that would be wonderful."
More in TODAY Entertainment: