Disney World closed parts of its Magic Kingdom theme park Sept. 18 after a bear was spotted in a tree.
The Florida Fish and Wildlife Conservation Commission worked to relocate a black bear that was reported in a tree at the park.
Aerial footage from NBC affiliate WESH shows the Florida Fish and Wildlife Conservation Commission and other law enforcement relocating the adult female bear from the park under a white tarp. It's not clear how they caught it or if it was tranquilized. NBC News has reached out to FWC for clarification.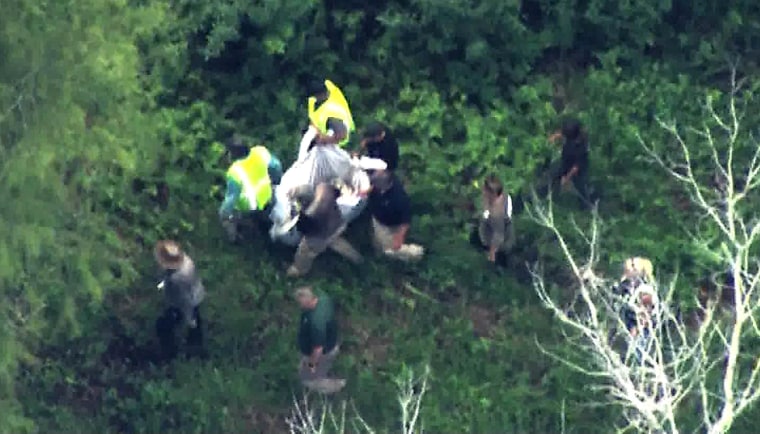 In a statement to NBC News, the FWC confirmed there was a bear in the park.
"In most cases, it is best for bears to be given space and to move along on their own, but given this situation, staff have captured the animal and are relocating the bear out of the park to an area in or around the Ocala National Forest," the commission's spokesperson said via email. "During the fall, bears are more active as they search for food to pack on fat reserves for the winter. This particular bear was likely moving through the area searching for food."
In the park, several attractions were closed in the morning but by the afternoon Disney confirmed that the park had reopened Frontierland, Liberty Square and Adventureland in the Magic Kingdom.
The FWC, in an email to NBC News, reminded people if they see a bear to never approach it or feed it and to contact the appropriate agency for help.
According to the FWC website, bears can be found almost anywhere in Florida, though they prefer a mixture of flatwoods, swamps, scrub oak ridges, bayheads and hammock habitats. 
A map on the FWC website shows that the counties in which Disney World are located — Orange and Osceola counties — only have "occasional" bear sightings.