As a letter that went viral this week proves, it's never too late to thank someone who made a difference in your life, even years after they were kind to you.
Dr. Nabiha Islam worked at a Dairy Queen in Markham, Ontario during college, and never forgot how kindly her boss, Yvonne Lavasidis, treated her. Islam recently sent a card to her former boss thanking her for support in those school days, and the touching message has warmed hearts all over the Internet.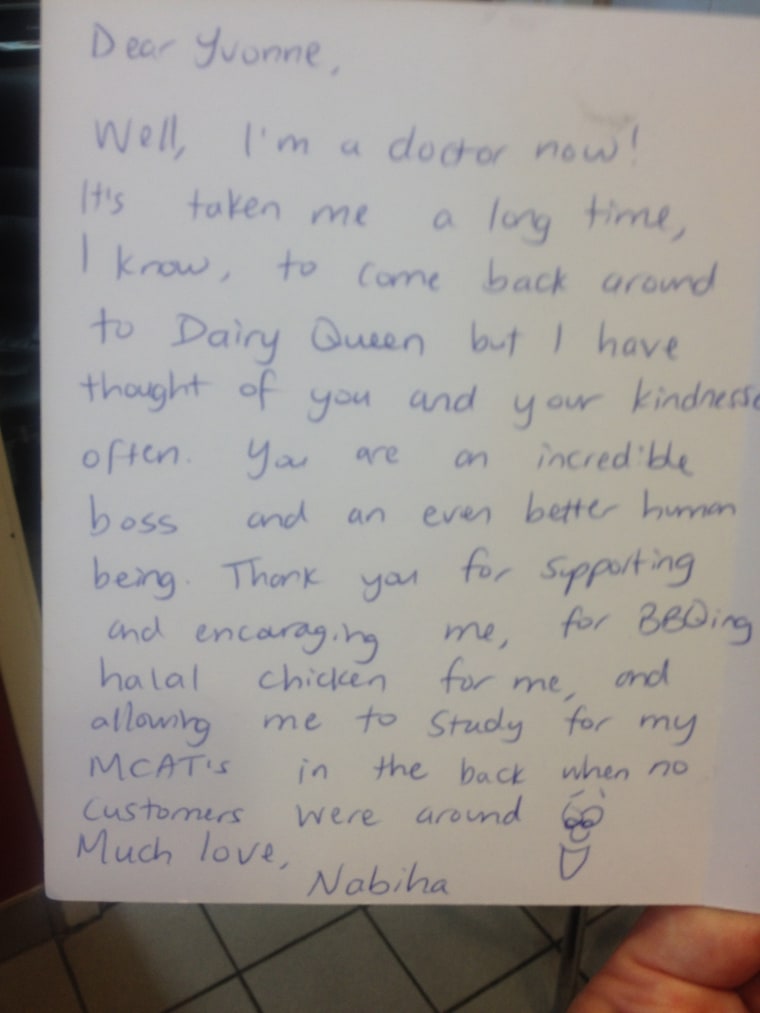 A friend of Lavasidis and her husband, George, shared the letter on Reddit after the couple posted it on Facebook, and from there it took off. 
In the note, Islam says she has thought of her former boss often, and thanks Lavasidis "for supporting and encouraging me, for BBQing halal chicken for me, and allowing me to study for my MCATs (Medical College Admission Test) in the back when no customers were around."

Yvonne and George Lavasidis own the Dairy Queen along with Yvonne's brother Dean.
Lavasidis told TODAY.com that she remembered Islam as a wonderful and intelligent girl, and that the letter only confirmed those memories.

"She's an exceptional person," Lavasidis said. "You can see that. The words she chose were so kind. She's the kind of person you knew would find success." 
And she says she and her family work hard to create an encouraging environment for their student employees.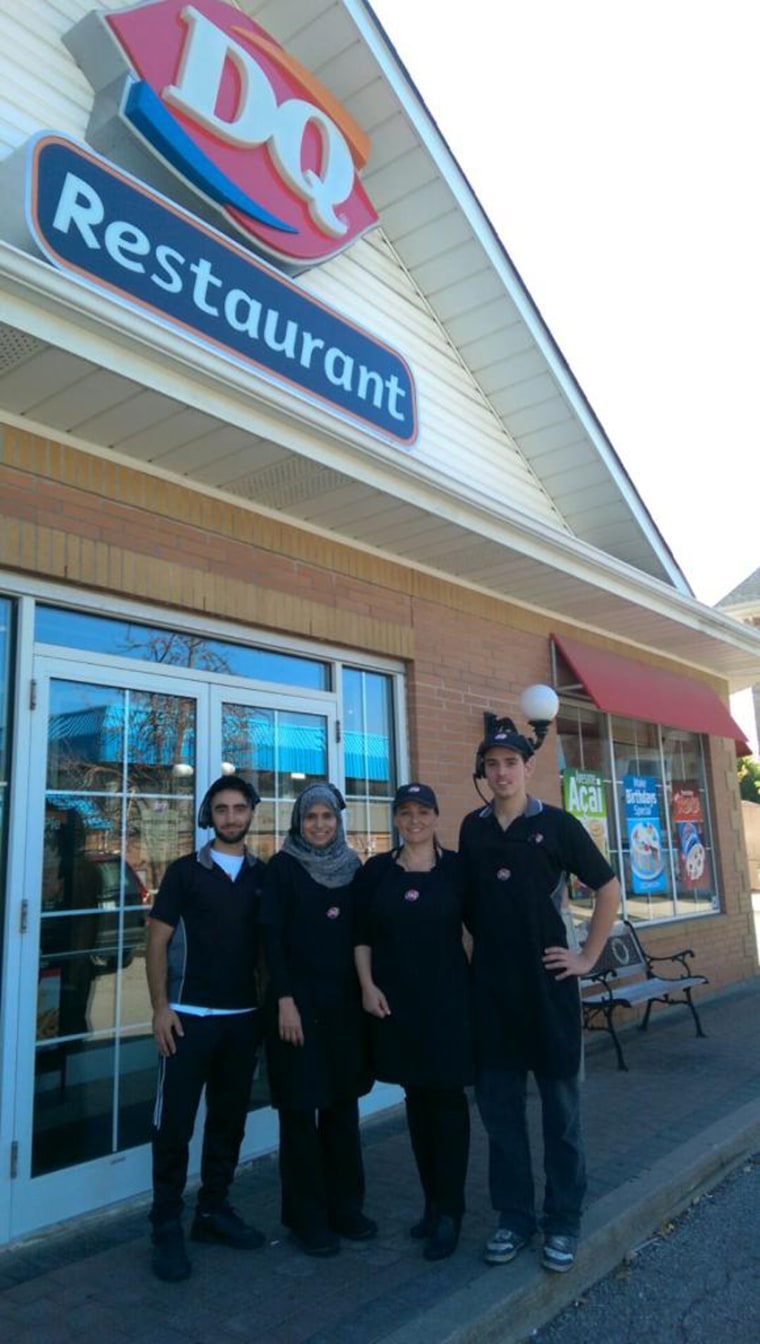 "We're all university grads and we know what it's like to be a student," she said. "It can be difficult to manage life, school, and a part-time job to contribute to your family's income or help pay the bills. We like to create a positive environment. When they have exams, papers, tests, sometimes we help them study or give them days off when they need it. We try to be flexible that way."
Lavasidis says she expects very bright futures for many of the young people who work for her family's business. 
"She's really very similar to a lot of kids who work with us," she said of her former employee. "There are so many kids just like her, all of whom I hope find success, all of whom have so much potential."