As his family mourned the tragic death of Joshua Garcia, 5, at his funeral earlier this week, his favorite superhero stood watch over his casket in a silent tribute.
Officer Damon Cole of the Forth Worth Police Department in Texas wore a Spider-Man costume to Joshua's funeral on Tuesday in Laurel Land Memorial Park in response to a special request by the boy's family. Cole, who was the first on the scene when Joshua drowned in a backyard pool on April 2, is part of a group of Dallas-area officers who dress up as superheroes to cheer up children at various events.
"We see a lot of difficult things on this job and you try not to make it personal, but this is the first time I've been directly affected like this in 16 years as a police officer,'' Cole told TODAY.com. "I don't view myself as a hero. I just wished I had super powers to save that boy."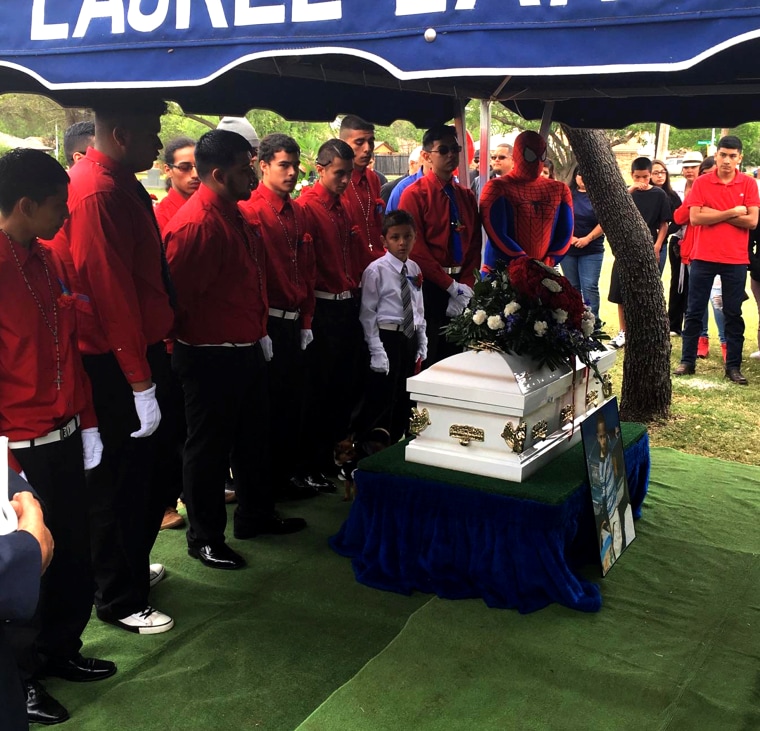 When Cole arrived at the scene that day, Joshua's mother had already jumped into the backyard pool at an acquaintance's house to try to find her son. The pool was in a state of disrepair with black water and garbage in it, so it was impossible to see underneath the surface, according to Cole.
RELATED: Cop dresses as Superman, drives 11 hours to surprise boy with cancer
He conducted a search at the bottom of the pool and on his way to surfacing, he bumped into Joshua's body. He and emergency medical technicians performed CPR for nearly an hour but were unable to resuscitate him.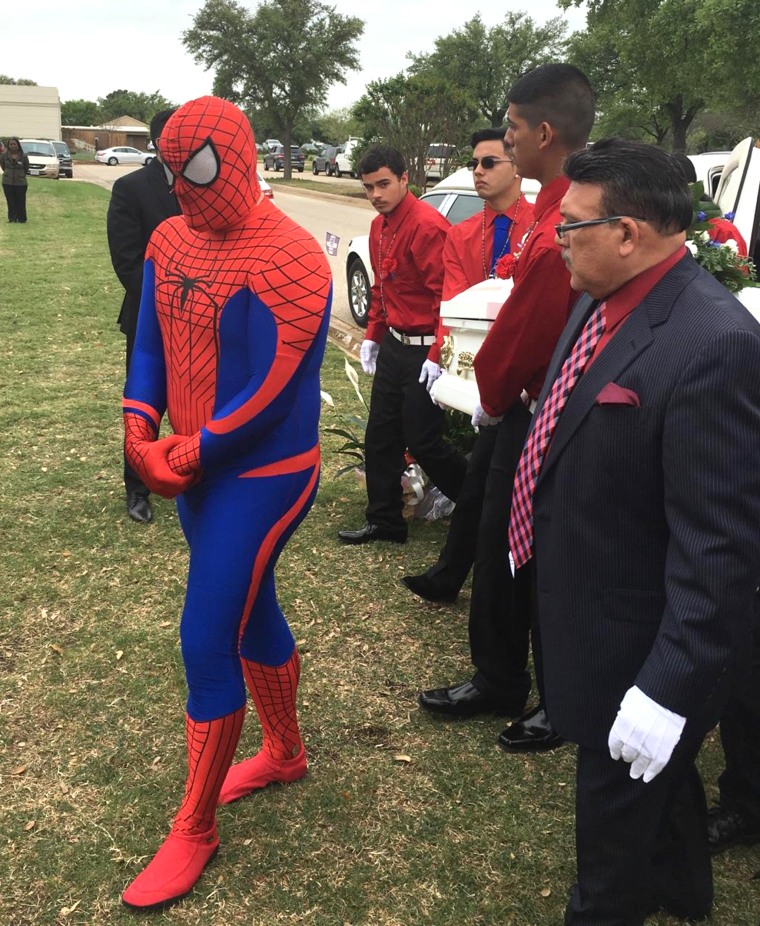 He was pronounced dead at the hospital, and Cole later learned he had been submerged for nearly 15 minutes before the police were called. No charges have been filed, as the boy's death is believed to be accidental.
On the day he died, Joshua was wearing a Spider-Man shirt and shoes. When his older brothers learned that Cole dressed up as superheroes as part of Heroes, Cops and Kids, they reached out to see if he could come to the funeral as Joshua's favorite character to be part of a Spider-Man theme on the somber day.
RELATED: #Copslovehopscotch: Police officer plays hopscotch with homeless girl
Considering Cole drove 11 hours in May of 2015 to dress as Superman for a boy with terminal cancer and traveled to Indiana a few days before Joshua's death to see a terminally ill 4-year-old boy, he felt it was the least he could do.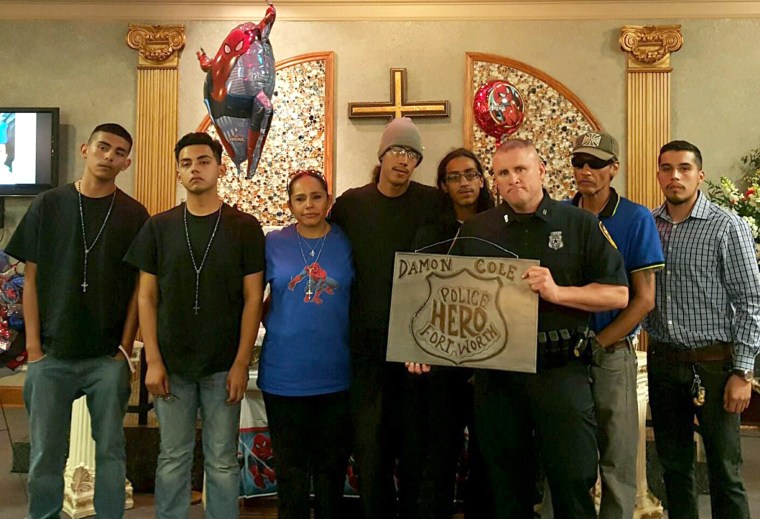 "I told them I would be honored,'' Cole said. "I was really touched. I was having a really hard time with it because I felt like I should've saved him."
RELATED: Why this 'cool cop' skateboards with teens
The family even thanked Cole in Joshua's obituary and gave him a specially made plaque signed by the family members for his efforts to try to save Joshua. Cole went out and bought a Spider-Man outfit for Joshua to be buried with.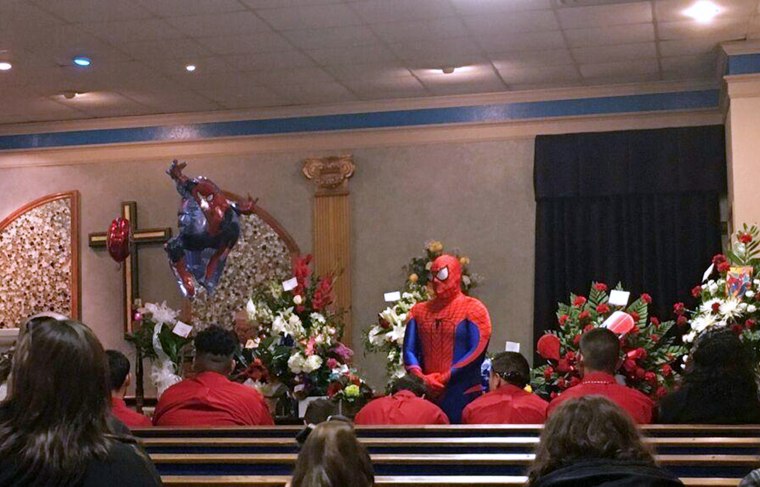 "It just broke my heart,'' he said. "I have an 8-year-old daughter of my own, and I just couldn't imagine something like this. I heard all these stories about how Joshua was just happy and full of live, and this just made it more personal.
"They call me a part of their family now, and they are definitely a part of mine, too."
Follow TODAY.com writer Scott Stump on Twitter.