Thanks to a generous Ohio community and his co-workers, Kevan Finley will no longer have to spend 10 hours a day walking to work.
The 30-year-old was working as a cook at a Ruby Tuesday near his home in Elucid, Ohio, until it shut down in June. When he had trouble getting a local job that would pay him more than minimum wage, he decided to continue working for the chain restaurant's location in Mentor — 9 miles away.
He was making the 18-mile round-trip trek every day, six days a week since then.
"I didn't mind the walk and didn't feel the need to tell anyone at work about it," Finlay told TODAY.
RELATED: Strangers surprise man who walks 16 miles to 2 jobs with a new car
After the restaurant's general manager found out a month ago how he got to work, co-workers took turns driving him home whenever possible.
And then, while driving him home one day, waitress Shayla Kathleen found out Finlay had been saving up for a car and studying to get his license.
She told the rest of the staff and together they created a GoFundMe page, which has already raised more than $8,000 for Finlay.
"He is always in a good mood and never complains," Kathleen told TODAY. "He deserves what the community has done for him."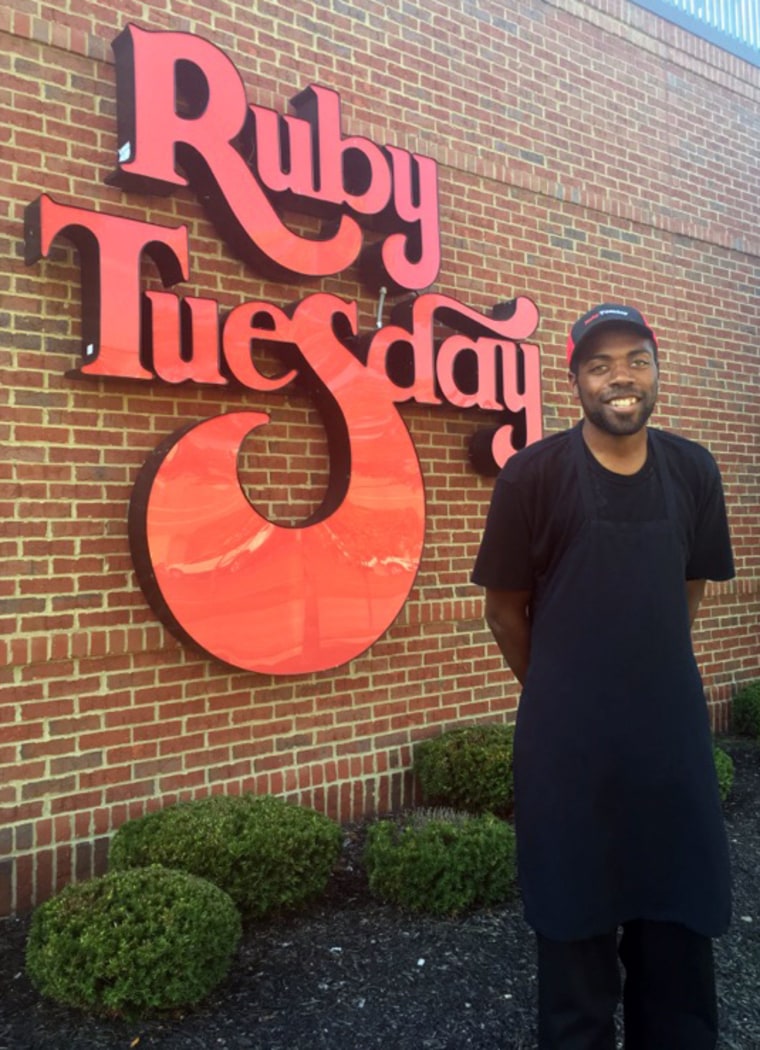 RELATED: Community buys car for man who biked 14 miles to work: I'm 'at a loss for words'
Finley has already passed the state exam, but still needs to take his road test.
As soon as he gets his license, he plans to head straight to Lakeland Auto Credit, where a car will be ready and waiting for him.
"I would really love a truck since I'm 6 feet, 4 inches, but will be grateful for any car," Finley said.
The owner of the car dealership, Neil Perry, has even offered to donate $1,000 of his own money to go toward the car.
"Up until recently, Kevan had no idea about any of this and when I told him about the GoFundMe," Kathleen said. "His only response was, 'I was simply just going to work.'"