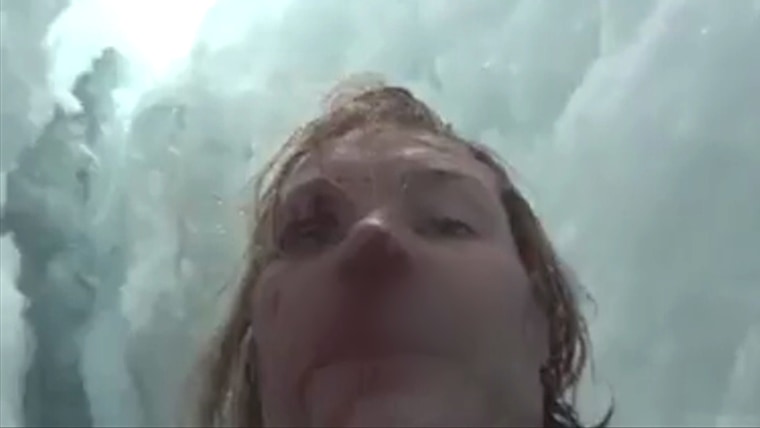 American climber John All is happy to be alive after breaking five ribs and an arm in a 70-foot fall into a crevasse on a Himalayan mountain in Nepal and spending the night in pain while hoping to be rescued. 

All captured his frightening ordeal on video on his cell phone as he took six hours to crawl his way out of the hole and then another three hours to make it to his tent and call for help. The experienced climber and associate professor from Western Kentucky University was rescued from Mount Himlung in Nepal the following morning after also having dislocated both shoulders, bruising his face and knees and suffering internal bleeding. 
WATCH: John All describes the ordeal in his own words
"I huddled under part of the sleeping bag as well as I could...shivering and slowly dying, waiting for the helicopters to arrive,'' All told Katy Tur on TODAY Friday. 
In the video, a bloody-faced All can be seen looking up at the crevasse, describing his predicament and noting how he has been trapped and that one of his arms was broken. During the fall, All's body crashed into the walls made of ice repeatedly, but he is thankful his fall was halted by a ledge or he could have plummeted further down the crevasse. 

During six agonizing hours, All, 44, got himself out of the hole by using his ice axe. 
"It was sort of like an inchworm,'' he said. "And every foot I moved forward cost me huge amounts of energy."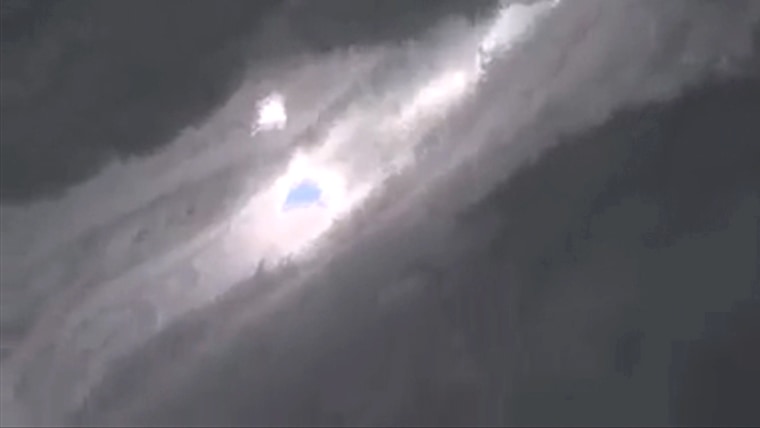 After rescue teams reached him the following morning, he was flown to a nearby hospital and is currently recovering in Kathmandu. His injuries are not life-threatening. 
"It was one of the most miserable, longest nights of my life,'' he said. 

All, who climbed Mount Everest in 2010, had been on a research trip as part of his duties as a geography professor and a director at the American Climber science program. He was studying resource management and climate change in the Himalayas.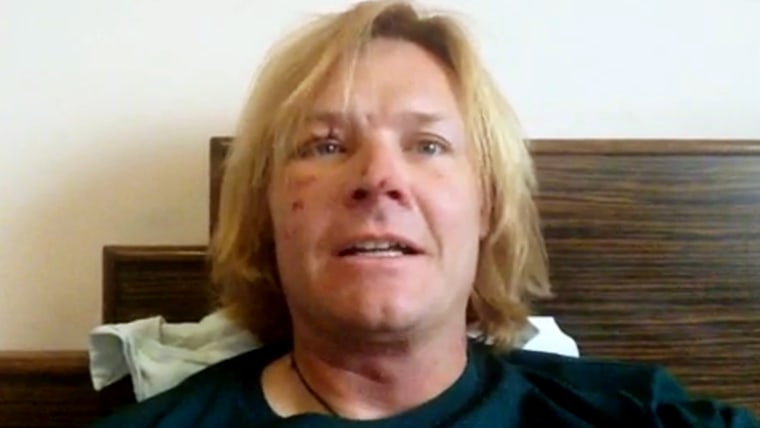 "The work we were doing in the Himlung, it's really unfortunate that it got disturbed,'' he said. 
All is now dealing with the emotional trauma of a near-death experience in addition to healing from his physical injuries. 

"I have to move forward and realize the good outweighs the risk, and that it's worth it even though it is scary,'' he said. 
The ordeal has not discouraged him from doing what he loves, as he already has a climbing trip to Peru booked in two weeks. 
Follow Scott Stump on Twitter and Google+.