President. Senator. Secretary of State. Grandparents!
Bill and Hillary Clinton have added important new titles to their resumes after their daughter, Chelsea Clinton, gave birth to her first child, a baby girl. 

She and her husband, financier Marc Mezvinsky, announced the birth of Charlotte Clinton Mezvinsky early Saturday morning through Twitter.
The Clintons took to Twitter to share a photos of baby Charlotte from the hospital:
Although Chelsea Clinton never gave the public a due date, her parents hinted for weeks about being on "baby watch." 
Hillary Clinton joked during a Sept. 14 barbecue in Iowa about possibly having to dash off because "Bill and I are on constant grandchild watch." A week later, the former president told CNN: "I hope by the first of October, I'll be a grandfather."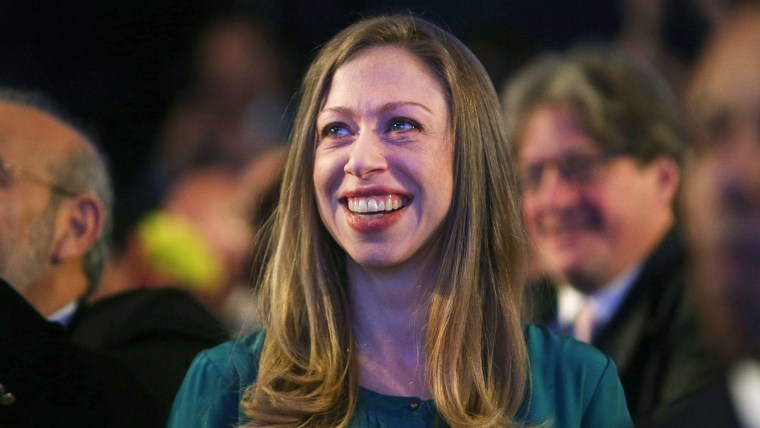 Chelsea, 34, announced her pregnancy this past April, with her mother by her side, during a New York event dedicated to empowering young women.
"I just hope that I will be as good a mom to my child, and hopefully children, as my mom was to me," she said.
Both Bill and Hillary Clinton quickly took to Twitter to share the news.
The former president and his wife, who many believe will make a second presidential run in 2016, have been open about their desire to become grandparents from the moment their daughter got married four years ago.

"Hillary wanted this marriage because she wants to be a grandmother more than she wanted to be president," Bill Clinton said in September 2010. During an interview last year, the former president also spoke about his own hopes for having children in his future: "My goal is to live to be a grandfather. The rest of it's out of my hands."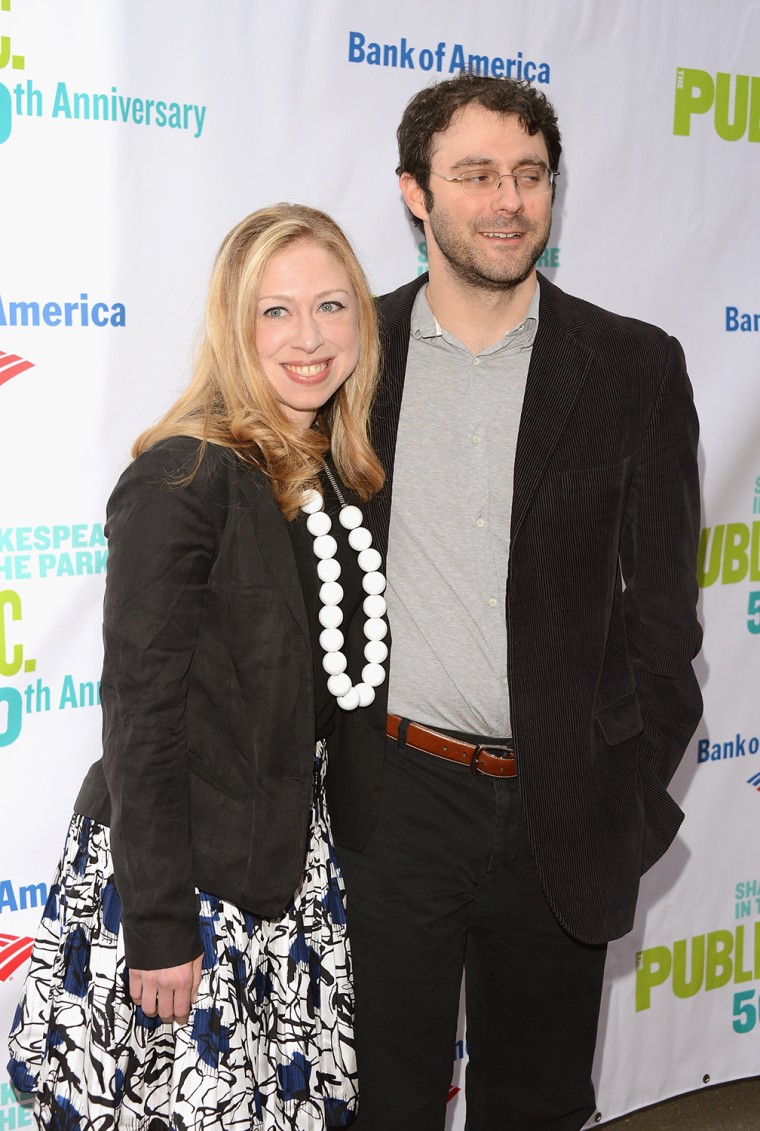 Chelsea played down that parental pressure until she revealed in an interview last fall with Glamour magazine that she and her husband hoped to start adding to their family.
"We sat down and said, 'Here's what we want to do.' The first thing on the list was simple: We want, God willing, to start a family. So we decided we were going to make 2014 the Year of the Baby," Clinton told the magazine.
She also told the magazine interviewer to "please call my mother and tell her that. She asks us about it every single day."
Hillary Clinton has loosely suggested she would wait to make any announcement about her political plans, including a run for the White House, until after her daughter gave birth. 
The birth of her first child has capped a year of milestones for the former first daughter. In May, she received her doctorate degree in international relations from Oxford University. She also took a more public role with her family's Clinton Foundation, where she serves as vice chair and played an active role in developing policies addressing childhood obesity and HIV/AIDS.
Last month, Bill Clinton received some humorous advice about becoming a grandparent from another former president, who had his first grandchild a year ago. During a joint appearance in Washington to launch the Presidential Leadership Scholars program, George W. Bush told his White House successor to "be prepared to fall completely in love again." 

But he also gave him a caveat: "Get ready also to be, like, the lowest person in the pecking order in your family."
Daughter of a president and a Secretary of State, the only child of Bill and Hillary Clinton has grown up in the public eye.
This updated story was originally published Sept. 27 at 7:20 a.m. ET.