Even though he has his own struggles to deal with, Brenden Baker is all about helping others.
Right before his 13th birthday on Dec. 31, he came up with an idea after having a conversation with his grandpa, Bruce Bachmann, 66.
He decided that instead of receiving presents for his birthday, he wanted to ask everyone to donate to the Children's Miracle Network at Hendrick Medical Center in Abilene, Texas.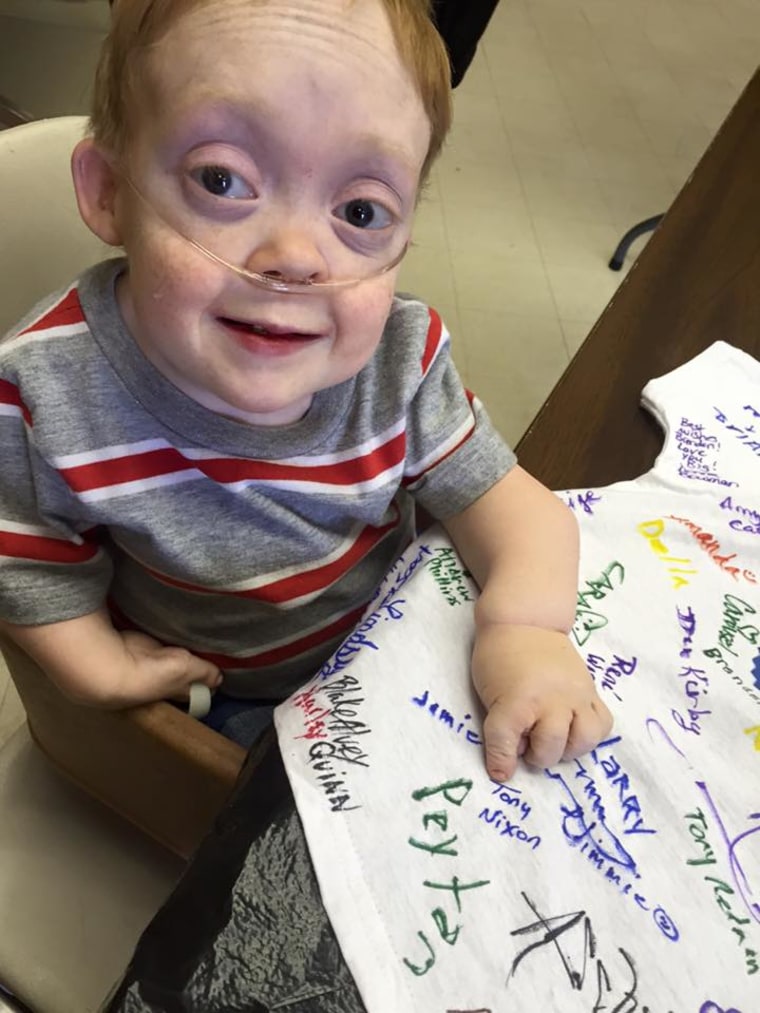 RELATED: Runners with dwarfism make inspiring return to Boston Marathon
"He's one heck of a selfless boy," Chris Baker, 45, told TODAY.com.
Brenden was born with a rare form of dwarfism called Desbuquois syndrome, which requires him to be on oxygen at all times and is the reason he's only 27 inches tall and weighs 24 pounds.
He's been in and out of the hospital his entire life and is grateful for all the help and support they've provided him, so now he's eager to give back.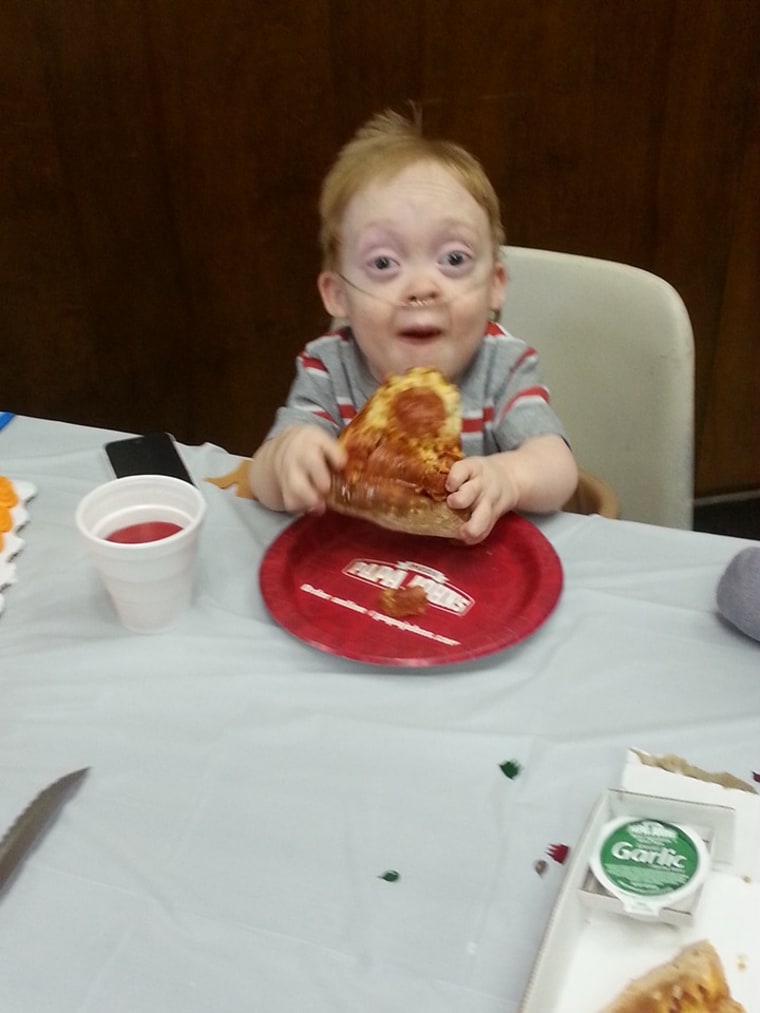 "This is what he does," Chris said. "He has all these problems, but has always cared more about helping others than himself, so it was just about right on track for him."
About 70 people gathered at a local theater on Jan. 30 to watch a puppet show and celebrate Brenden's birthday. They put a donation booth up at the party, where they raised over $500, which is on top of the $14,000 he's raised through his GoFundMe campaign.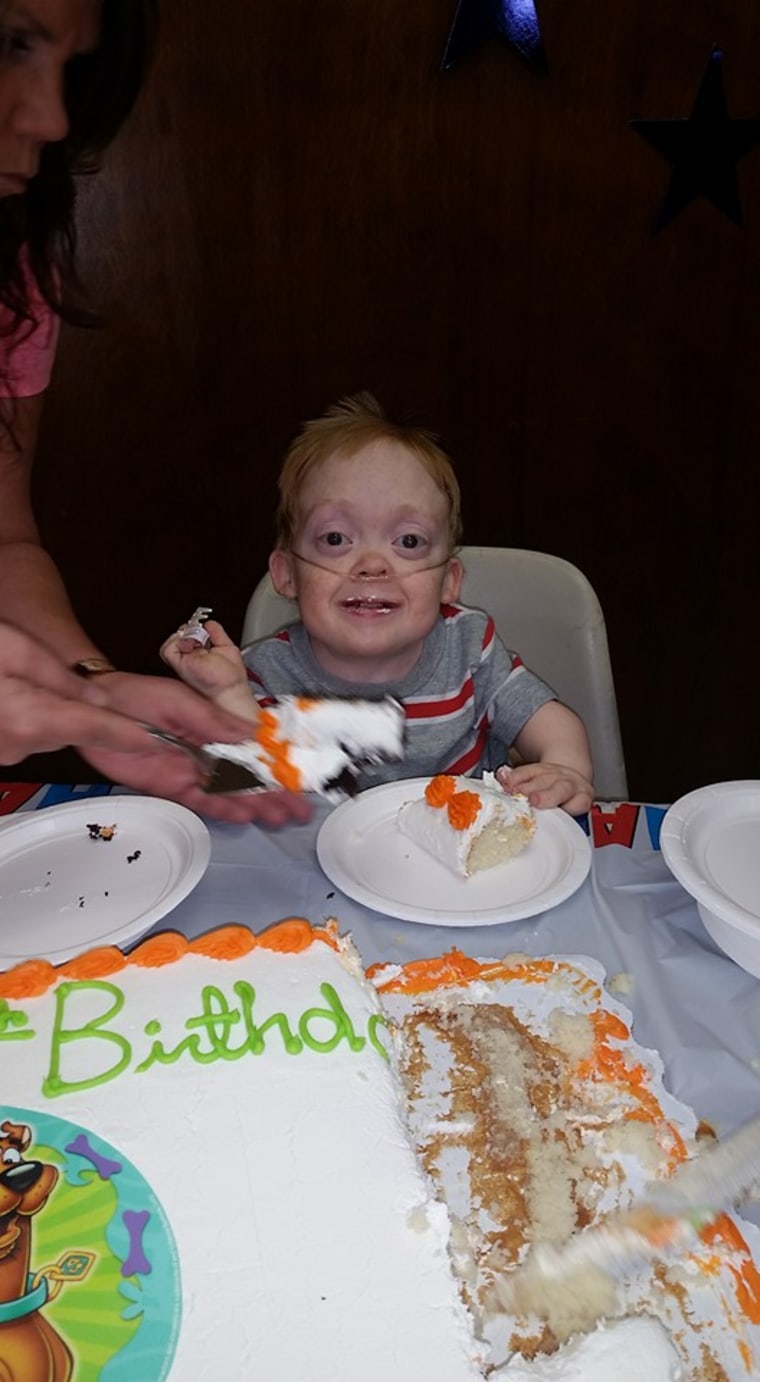 RELATED: 5-year-old boy battling leukemia proposes to his favorite nurse
The Children's Miracle Network plans on using the money to provide proper medical equipment to Hendrick Medical Center, as well as Xboxes and other toys and games to entertain the patients.
"From his own experience stuck in a hospital for extended periods of time, he knows the importance of games," Chris said. "The kids need something to keep them busy."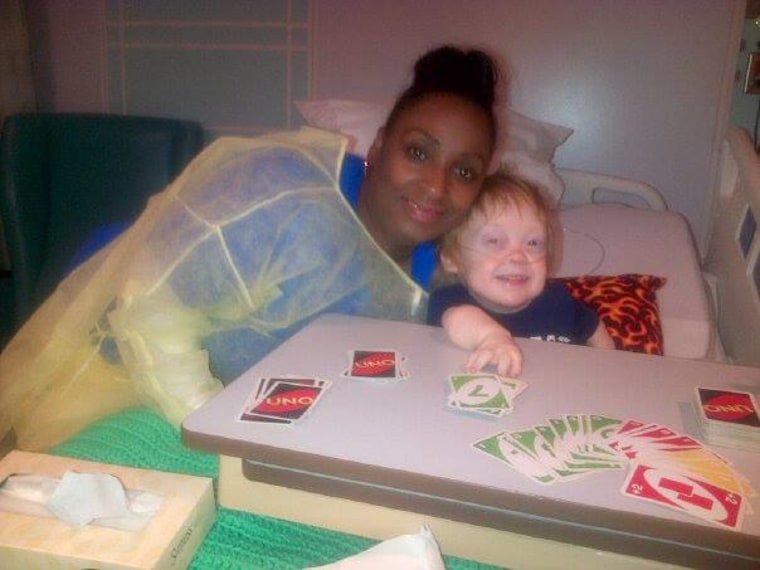 "Brenden is the happiest boy I know," Chris said. "He just wants to help. That's all."