Juliet Huddy is a former anchor at Fox News and a longtime broadcasting personality. Last year, she reached an agreement with the network after coming forward with sexual harassment allegations against former Fox News host Bill O'Reilly.
As part of the deal, Huddy signed a nondisclosure agreement — a decision she feels conflicted about, as she told TODAY's Megyn Kelly in October. "I signed my NDA because I was terrified my entire world would be turned upside down by The Machine: media moguls, powerful executives, militant public relations mavens, expensive attorneys, all of whom had one mission: Keep Fox protected at all costs," she said.
In an essay for TODAY's 2017 Voices series, Huddy reflects on her rise to broadcast stardom under Roger Ailes and how being caught up in the sexual misconduct scandal that has rocked media, entertainment and politics derailed her dream career.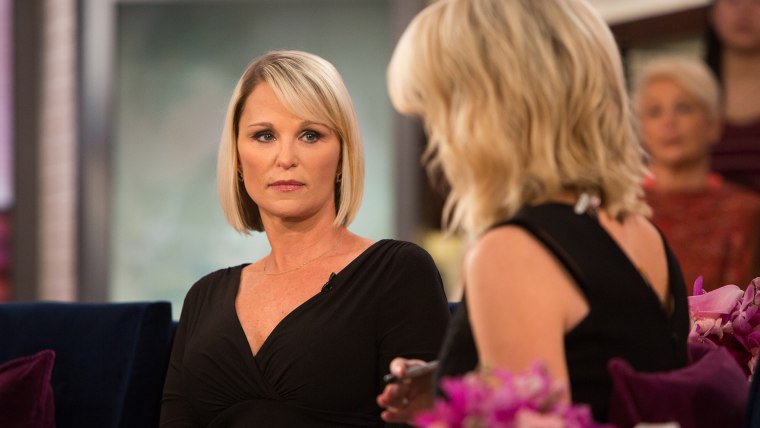 It's funny. I used to be one of "them" — women who think those who claim they've been victims of sexual harassment often aren't victims at all. Rather, they're manipulative, exploitive, even cunning.
Then, it happened to me.
I knew what people were thinking.
How could you think you weren't putting yourself in eventual danger by having lunch with an office power player? At his home. On a snowy Saturday afternoon.
Alone, just the two of you.
You knew the stakes. You knew things could go wrong.
Well, generally yeah, I did. But I still felt safe.
Why? Because, it was him. The man millions of people revered. Even worshiped. I asked myself, "Why would this God-fearing, good Irish Catholic risk putting himself in a compromising position? No way this guy's playing with fire. He obviously sees I'm a great talent and wants to help out!"
What a guy.
And what a massive miscalculation.
Thanks (not really) to the fact that I signed a nondisclosure agreement, I can't speak much about my experiences at Fox.
I can tell you, however, why I'm doing my best to speak out now, and why I feel a wave of pride and confidence, despite a tainted career and tarnished image.
A bit of background. My father was a journalist, and later, a producer for shows hosted by Tom Snyder and Charlie Rose. (A bit ironic, I know.)
My mother was a singer and actress. In fact, my earliest memories are of traveling from our home in Miami to watch her perform at nightclubs in Aruba, Curacao and Puerto Rico.
Another memory: me, standing on a rickety seat in the gate area of an island airport, performing for my "audience." (Really just the other travelers, who didn't have anywhere to escape to. Bless them.)
I would play pretend host — basically, interviewing myself as different imaginary characters. I loved the spotlight, even when it was a fluorescent bulb at a '70-era airport.
As my father's career flourished, we moved every year, from 5th grade until my junior year of high school. Lots of alone time. As a result, my love for performing deepened, and my interest in storytelling grew. I was going to be a television journalist, and that was that. I knew I had a future. And soon, the decision-makers began to notice too.
I was discovered by a wonderful Los Angeles-area TV executive, Jeff Wald, who plucked my VHS resume tape out of a pile at a conference for aspiring journalists in the early 1990s.
Thanks to his help, by 1995, I was reporting at a Fox affiliate in Jacksonville, Florida. Around a year into my contract there, I was picked up by the fledgling Fox News Channel.
Roger Ailes was the man who shot me to stardom. He was also my dad's longtime friend and my brother's godfather. I used to get miffed when people would accuse me of getting by on nepotism. But the fact is, I was.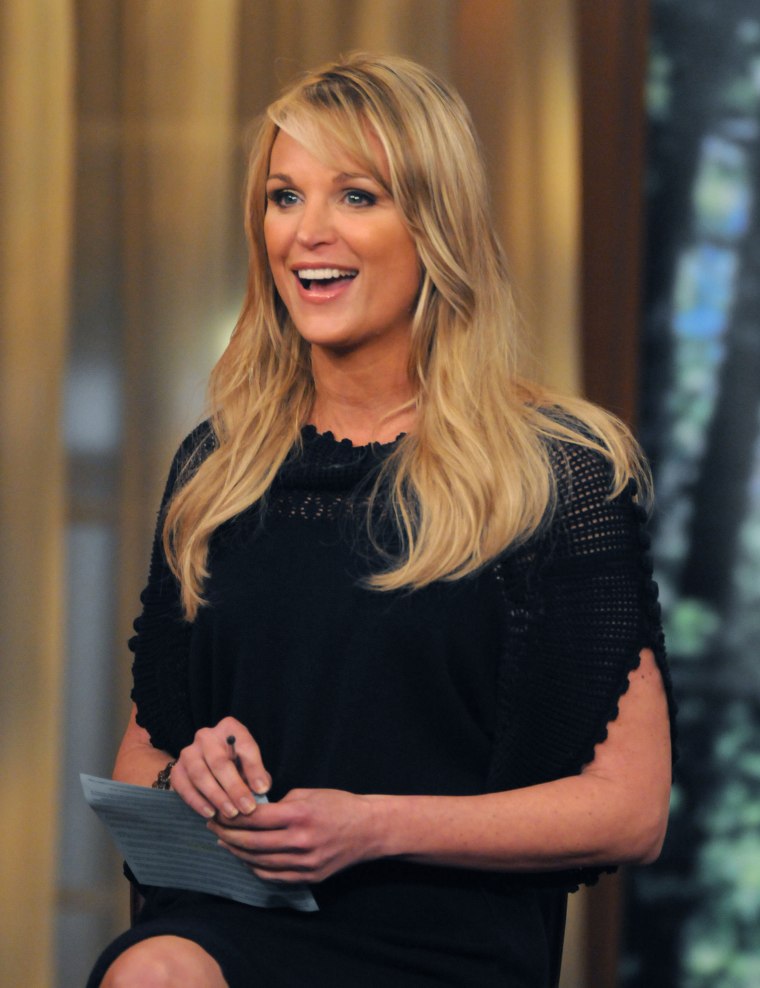 But I was also damn worthy of every job he ever gave me. Roger used to tell my colleagues at Fox that he was at the hospital when I was born. (It was actually my brother's birth, but the sentiment was appreciated.) My family trusted him. I trusted him.
Perhaps I shouldn't have.
As we all know now, men who were our colleagues and bosses, people we respected, are now being toppled from the top rungs of nearly every industry.
They've been accused of unlawful harassment or, equally egregious, protecting and enabling the abusers. Roger Ailes was one of them. And so was Bill O'Reilly.
But then there are people like me, who feel like we've taken a hit because we finally spoke up.
This isn't a plea to feel sorry for me. I loved my job in TV news. It was everything to me. I loved working over the holidays, moving every few years. Saying goodbye to friends and family felt OK, as long as it got me closer to my dream of being a TV journalist. I defined myself by my profession and my deep passion for it.
A profession that, at least for now, for me and many others, is no more.
Women like me, we're lightning rods; players in a series of salacious scandals that brought down TV royalty like Ailes, O'Reilly, Matt Lauer, Charlie Rose ... and on and on.
These men were (and in some cases still are) gods. And our potential employers know this.
If some news director in, say, Atlanta wants to hire me, he's thinking twice. Why? Because I've been outspoken about my experience, as much as half his audience may now see me as troublemaker, a slut, a liar.
It's easier to simply look the other way and hire someone else who has not had the misfortune of being targeted by a harasser.
As I recently wrote in a public Twitter post, "It's ironic that O'Reilly, Murdoch and others have suggested that I, along with the other accusers, are cunning members of some left-wing conspiracy."
If I'm in cahoots with George Soros, as some social media commenter recently suggested, I made a slipshod deal. Just check my bank account.
We were just women doing our jobs, who veered straight into the path of predatory men who wanted us to do more. And when we didn't, they took our jobs away.
I have been on both sides of the sexual harassment spectrum. People close to me have been accused of crossing the line. I know how it feels to have someone you love accused of terrible things. And that's why I don't take accusations lightly.
But I'm proud that I, and others, found the confidence to speak out now. This is a movement, and we will keep it going.
Today, I'm working as a guest talk show host on 77WABC Radio in New York City. I'm grateful the execs there have given me a platform, and boy do I use it. But, because I'm speaking out, I'm making myself a target.
I understand people are angry with me, and other accusers. Collectively, we are responsible for the dismantling of some people they greatly admire. I get that.
But think, please, before you call me "c—t" or tell me I "deserve to see what real sexual assault feels like." You don't know us. You don't know them. Is it possible we are telling the truth?
Many of us are speaking out because we are ready to face that sting, in hopes of ending this sexual harassment scourge for good.