LOS ANGELES -- Actor-turned-filmmaker Ben Affleck won the top honor from his peers at the Directors Guild of America on Saturday for the movie "Argo", cementing the Iran hostage drama's frontrunner status for the Oscars.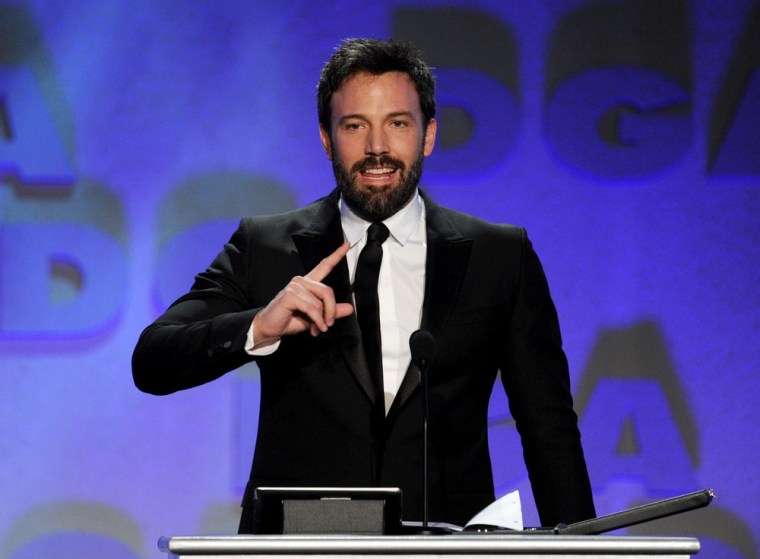 The Hollywood directors' recognition for Affleck, however, is an awkward result for the Academy of Motion Pictures Arts and Sciences, which failed to nominate him for best director in what is considered one of the biggest snubs of this year's Oscars.
Since 1948, there have been only six occasions when the Directors Guild of America (DGA) winner has not gone on to win the Oscar for best director.
"I have nothing but respect for the Academy," Affleck said after collecting his first DGA award. The Hollywood star, a producer of "Argo", said he was thrilled the film was nominated for the Oscars' best picture award.
"You are not entitled to win anything," he said.
"Argo" has picked up the three top awards from the industry's guilds, whose members are also often members of the Academy.
Last weekend, the film was the victor at both the Producers Guild and the Screen Actors Guild awards, leaving Steven Spielberg's Civil War-era epic "Lincoln" in its wake.
Affleck also won best director at the Golden Globes while "Argo" won Best Drama. The Oscars will be held on February 24.
On Saturday, Affleck bested four directors who had all previously won the top DGA honor and gone on to win the Best Director Oscar.
It has been a particularly tough awards season for Spielberg, nominated by the DGA for the 11th time with "Lincoln" and a two-time winner for "Schindler's List" in 1994 and "Saving Private Ryan" in 1999.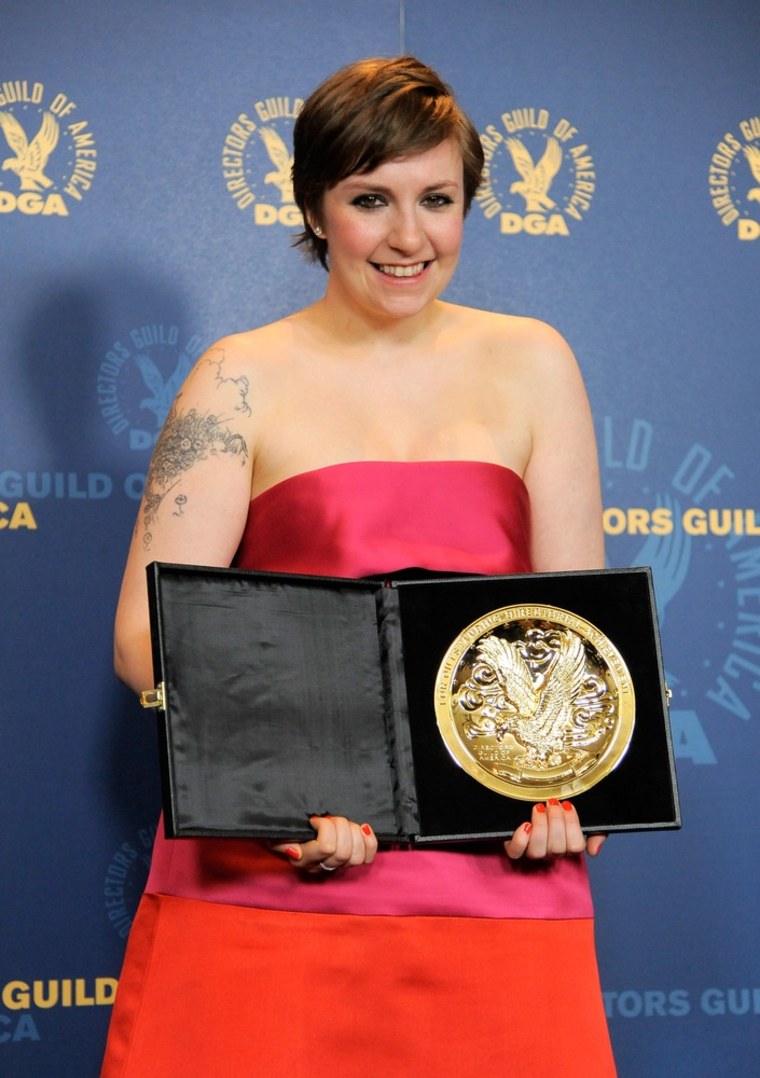 "What an incredible year for movies," said Spielberg. "Maybe I've had moments when I wished it wasn't such an incredible year."
Affleck also beat out Kathryn Bigelow, nominated for Osama bin Laden-manhunt thriller "Zero Dark Thirty," Ang Lee for his 3D adaptation of the bestselling novel "Life of Pi", and Tom Hooper, for his screen adaptation of the hit musical "Les Miserables".
In "Argo", which is based on a real account, Affleck also plays the lead role of a CIA agent entrusted with extracting six Americans from revolutionary Iran after the U.S. embassy is stormed. The agent, with help from Hollywood, creates a fake film and makes the Americans part of the crew.
"There was a point in my life where I was really down and really confused ... didn't know what was going to happen and I thought 'I could be a director'," Affleck told the high-powered Hollywood crowd on Saturday.
"I don't believe this makes me a real director, but I think I am on my way," he said.
Another young director also collected a top award on Saturday -- Lena Dunham for best comedy series for "Girls", the HBO show about four girls in Brooklyn and their travails over sex, work and making it in the big city.
"This is surreal, which I know is an over-used Los Angeles word," said Dunham, who often appears in the show she created wearing little or no clothes.