Barbie has opened her new dream house to visitors, and it's not just young girls who are excited about checking it out.
The 10,000-square-foot "Barbie The Dreamhouse Experience" building has opened at Sawgrass Mills mall in Sunrise, Fla., beckoning to kids and adult Barbie collectors alike with a giant closet, bedroom, kitchen and more, all covered in Barbie's signature pink.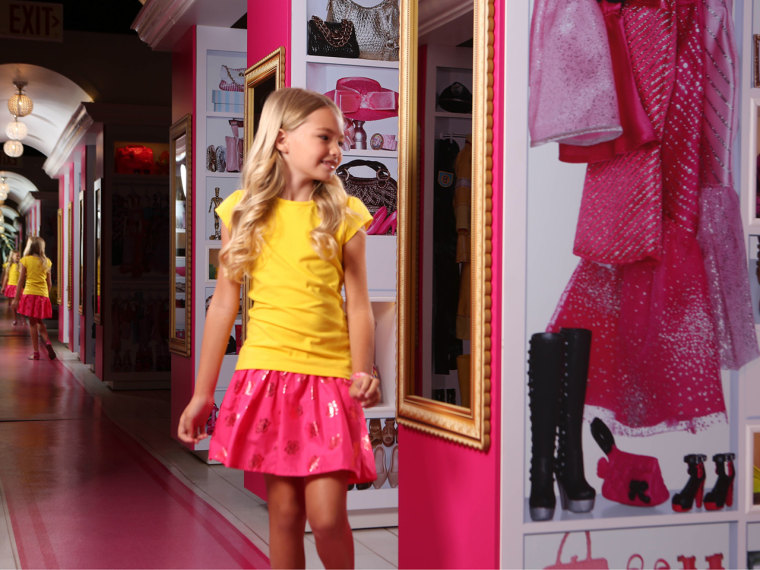 Marl Davidson, a longtime Barbie collector and the owner of fashion doll-seller Marl & B Inc. in Bradenton, Fla., is definitely planning on making the trip south to check out the Barbie Dreamhouse, which took two years to build. There are only two in the world — the other opens this week in Berlin, Germany.
"I've been doing this for 26 years, and I've never seen anything like (The Dreamhouse Experience),'' Davidson told TODAY.com. "When it comes to Barbie, anything goes. She always brings backs the warm fuzzies, usually a little girl's first gift is a Barbie doll."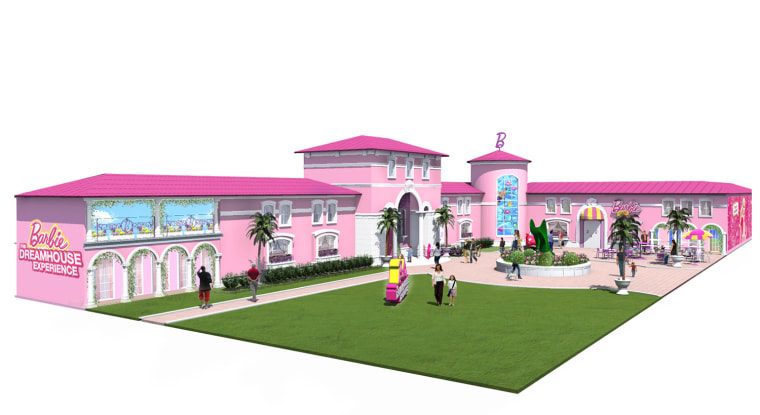 The building includes rooms filled with Barbie dolls along the walls, a staff on hand that will glam up visitors, Barbie-style, and several interactive features.

The opening of the Barbie Dreamhouse Experience in Berlin, was greeted Thursday with peaceful protest by German feminists calling themselves "Occupy Barbie Dreamhouse," who believe it portrays a sexist image of women. As of yet, there have been no protests involved with the opening of the Barbie building in Florida.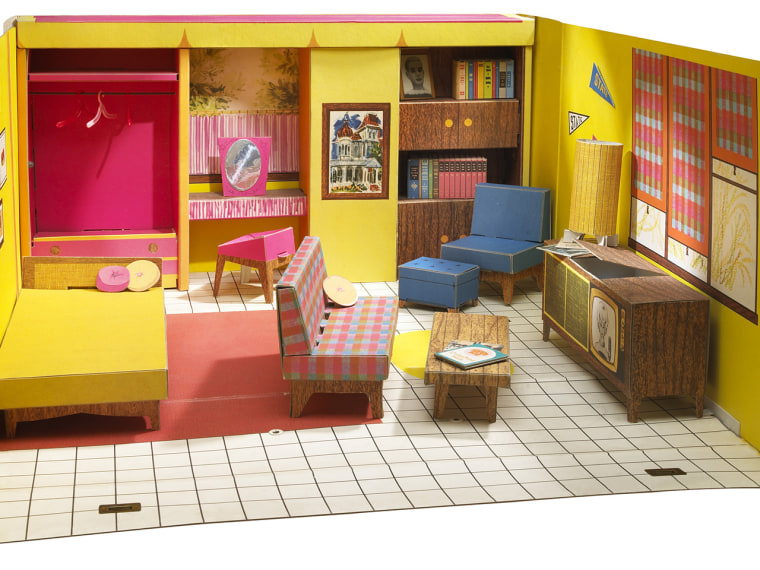 he Dreamhouse Experience marks the first time fans are able to experience Barbie's dream life first hand,'' Lori Pantel, vice president of global marketing for Barbie, said in a statement to TODAY.com. "We are pleased with attendance and look forward to more fans creating memorable moments with the Barbie brand."

While Barbie lore places her fictional home in located in Malibu, Calif., a particularly large contingent of Barbie collectors can be found Florida. The most recent national convention for Barbie enthusiasts was held in Fort Lauderdale, and the state is also the home of Stanley Colorite, 41, known as "The Barbie Man" for his collection of more than 3,000 Barbie and Ken dolls at his home in Hudson, Fla.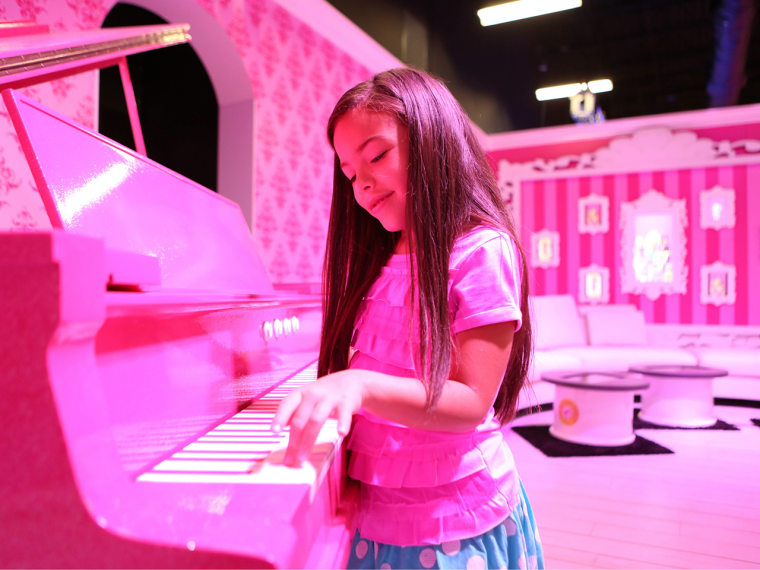 "There are a lot of people in Florida that are collectors,'' Davidson said. "The convention was fabulous, and there is a lot of enthusiasm here in the state."

A possible challenge for Mattel, the company that owns the Barbie brand, could be convincing visitors to return and generate repeat business.
"If this is that wonderful, I think people will want to keep going back because some people just can't get enough of Barbie,'' Davidson said. "They eat it, drink it, sleep it. They're obsessed."
A life-sized house offers visitors a chance to tour the famous doll's home and even try on Barbie's clothes in her walk-in closet.