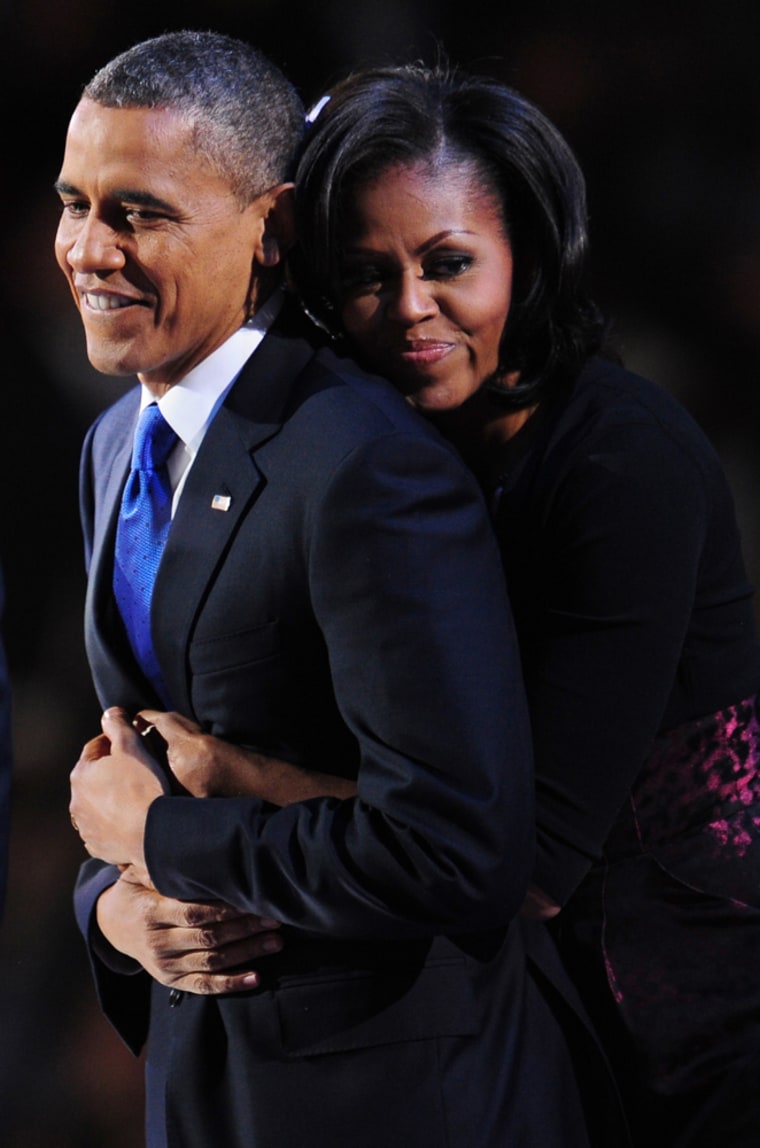 What's the secret to Barack and Michelle Obama's long-lasting love? A lot of laughs.
The president and first lady got the giggles in an interview with ABC's Barbara Walters, airing tonight on "Nightline," when the veteran newswoman asked them, "How do you keep the fire going?"
After they both broke out into laughter, the first lady stalled for a second before saying thoughtfully, "That's a good question."
"We've been married now 20 years, and like every marriage, I think you have your ups and your downs," the president answered. "But if you've worked through the tough times, the respect and love that you feel deepens."
"And then there's a lot of laughter," added Michelle.
The couple got started on the topic after being presented with the now iconic photo of them hugging in Iowa, which was taken during the 2012 campaign.
"So why were you hugging her so hard in Iowa?" Walters asked about the image that quickly became the most retweeted photo in the history of Twitter and the most "liked" ever on Facebook.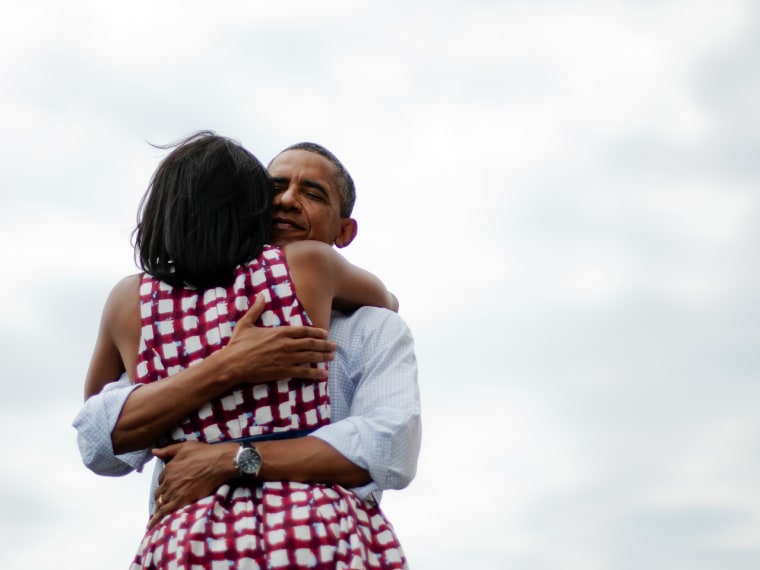 "'Cause I love my wife," the president said, smiling.
"And also I hadn't seen him in a while," Michelle added. "When you're campaigning we're two ships passing in the night. And the first time I saw him was when I walked on stage to greet him. That's my honey giving me a hug."
"I like giving you hugs," Obama said.
They also set the record straight on who lands the most laughs in the White House.
"You're funnier," Walters said to the first lady, who nodded.
"Yeah, yeah, for the most part," she said.
"I'm funnier than people think," Obama countered. "I am."
More from TODAY:
Obama: I'll 'put moves' on Michelle during inaugural dance
Video: The Obamas caught on Kiss Cam
Michelle Obama: At the dinner table, the president is just Dad
Mom names twins after Barack Obama, Mitt Romney