Jennifer Livingston never imagined she'd be the subject of school lesson plans. She never expected to see her words emblazoned on pins and T-shirts. She never thought she'd receive heartfelt messages from children in other countries seeking her advice about how to deal with bullies.
But that is her new reality. The Wisconsin news anchor sparked a viral firestorm in October when she stood up for herself on camera after a viewer criticized her weight and called her a bad example for her community. Almost three months have passed since then, and Livingston is still hearing from kids and adults who view her as a much-needed hero in the anti-bullying crusade.
"I didn't think I was doing anything that was extraordinary — I really, truly didn't," Livingston said when TODAY.com caught up with her at the close of 2012. "I'm overweight, and it doesn't bother me necessarily that people point that out.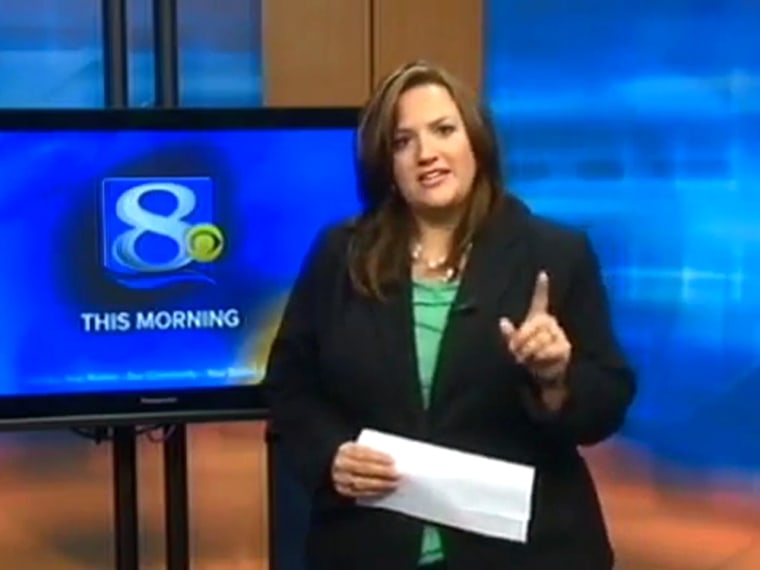 "What got to me was the way the viewer said, 'You're such a bad role model, you're such a bad person, you should go hide under a rock.' It's head-scratching that anyone would make that connection."
Looking back on the whole experience, Livingston, 37, said she's happy it resulted in real discussions about the boundaries of bullying in classrooms and homes all over the world. She also shared a nagging worry: Did her actions inadvertently result in the bullying of the man who characterized her as too fat to appear on television?
"I've really had some guilt that people are now bullying this guy who I said was a bully," Livingston said. "The backlash he got over this – people waiting outside his home for days trying to track him down, magazines and shows using his name and showing his picture from Facebook...He really, aggressively had anger thrown at him, and I never meant for that to happen."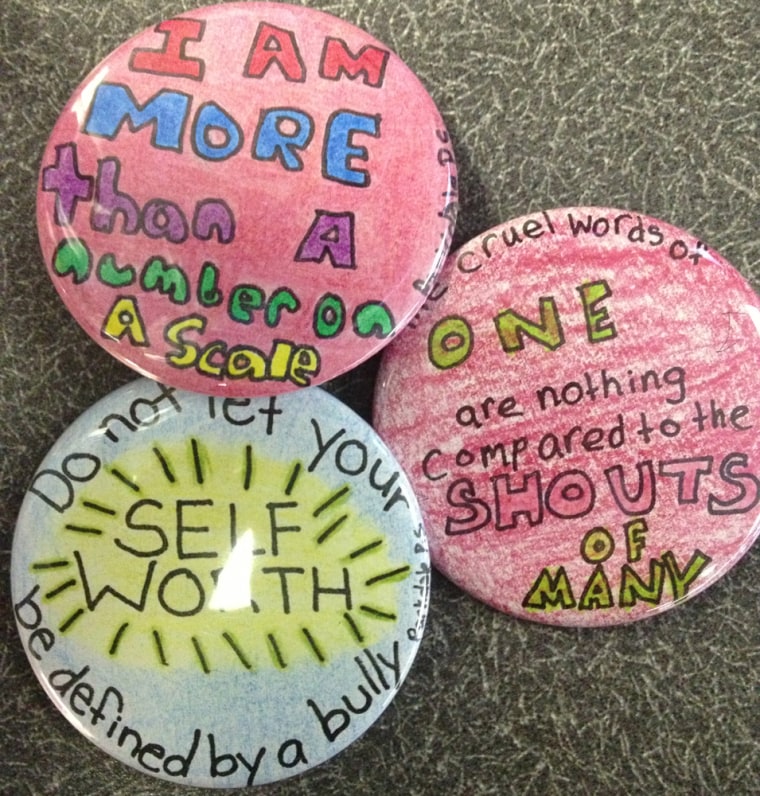 Critic's name revealed
Social media helped catapult Livingston's story from a local level to an international one in a matter of days. It all began when she received this email message from a viewer:
Hi Jennifer,
It's unusual that I see your morning show, but I did so for a very short time today. I was surprised indeed to witness that your physical condition hasn't improved for many years. Surely you don't consider yourself a suitable example for this community's young people, girls in particular. Obesity is one of the worst choices a person can make and one of the most dangerous habits to maintain. I leave you this note hoping that you'll reconsider your responsibility as a local public personality to present and promote a healthy lifestyle.
Livingston shared the message with her co-workers at WKBT-TV in La Crosse, Wis. — including her husband, fellow WKBT anchor Mike Thompson, who posted the email on the station's Facebook page. Thompson did not include the viewer's name.
Local radio stations began calling Livingston, and as soon as she spoke out on camera about the issue, national television shows including TODAY started calling.
As the story mushroomed, Livingston's station contacted the viewer and invited him to talk about it on air. He declined to do so, but issued a statement offering to help Livingston transform herself "for all of her viewers to see." His one request: Please use his entire statement or use none of it. His statement included his name, Kenneth Krause.
"If I had to do it over again, I would have pushed to not use his name," Livingston said.
Livingston has not seen Krause in person since the barrage of media coverage in October — although she expects she'll bump into him at some point in La Crosse, a city of about 50,000.
"I think that in his mind, he was trying to make a positive change ... and take a stand against the obesity problem that we have in this nation," Livingston said. "I just think his approach was inappropriate."
Right around when Livingston's very public stand was garnering international attention, a news station in Shreveport, La., fired an on-air personality who stood up for herself in a Facebook comment. KTBS 3 News terminated black meteorologist Rhonda Lee after she responded to a viewer's racially charged comments about her hair.
Livingston said she didn't want to take sides on the specifics of Lee's situation, but she acknowledged being baffled by the Shreveport station's policy about interacting with viewers.
"I know I absolutely would have responded (to that viewer), and my station would have encouraged a civil discussion of something negative," Livingston said. "To make a policy that you're only going to address positive comments seems really, really backward, especially in a day and age when we're trying to engage viewers more, not less."
'A really special thing'
Livingston is a mom of three girls, including a 1-year-old baby. Her oldest daughter, who just turned 11, was in a classroom that discussed the issue of bullying in light of Livingston's experience.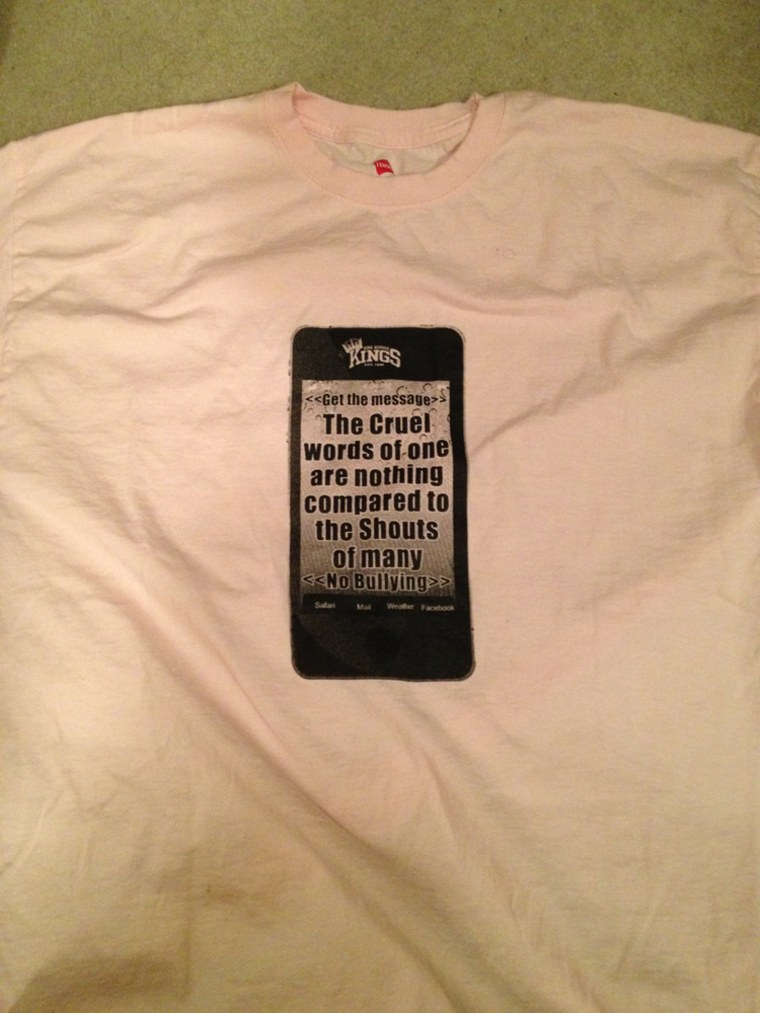 "It's a really, really special thing to know that I have made that kind of impact on the kids of today," Livingston said.
She's also been astonished by the number of adults who have reached out to her.
"My editorial sparked memories of them being bullied when they were younger — painful memories that they still carry around today," she said. "The loudest voice people seem to hear is the bully, the cruelest person in their lives. It can be a very scary thing to stand up to that person, but sometimes when you do, it can be amazing."
Friend TODAY.com writer Laura T. Coffey on Facebook, follow her on Twitter or read more of her stories at LauraTCoffey.com.
More from TODAY: