A mammoth $2 billion amusement park, nearly the size of Disneyland, is coming soon, just off Route 66 in northeast Oklahoma.
American Heartland Theme Park and Resort will be built in the town of Vinita, near the famous road, according to a July 19 statement announcing plans for the attraction.
The 1,000-acre project will be built in phases, beginning with an RV park with cabins expected to open in spring 2025 and a second phase featuring the theme park and resort scheduled to open their doors in 2026.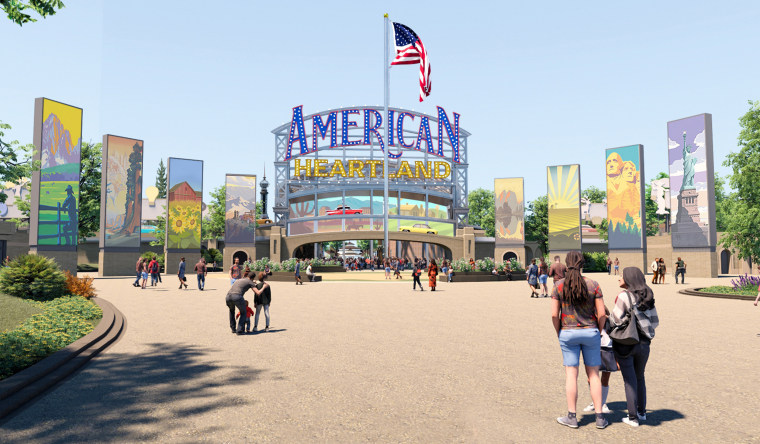 The theme park will be 125 acres, which is comparable to the size of Magic Kingdom theme park and Disneyland Park, according to American Heartland.
"The park will feature an Americana-themed environment with a variety of entertaining rides, live shows, family attractions, waterways as well as restaurant-quality food and beverage offerings," the statement said.
"American Heartland Theme Park and Resort is a family-friendly park promising timeless fun and boundless adventure," the statement added.
"The 125-acre theme park will feature a collection of six distinctly American lands to welcome guests on a journey through the best of the American story. Families will find thrilling rides and heartwarming shows as they discover Great Plains, Bayou Bay, Big Timber Falls, Stony Point Harbor, Liberty Village and Electropolis."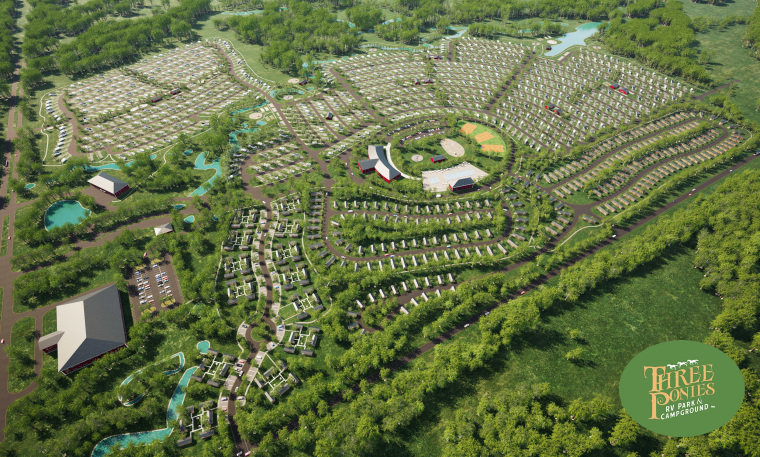 The development will also feature a hotel with 300 rooms and a state-of-the-art indoor water park.
In addition, the project will include the 320-acre Three Ponies RV Park and Campground, which, according to the statement, will be the largest campground in the central U.S., comprised of 750 RV spaces and 300 cabins plus amenities.
"American Heartland will be a place families can come together to create lasting memories, experience joy, laughter, imagination and wonder," American Heartland Founder and Chief Creative Officer Gene Bicknell said.
"There is so much to celebrate about our country: its landscapes, its cultures and most importantly, its people. No matter where you're from, you'll feel right at home at American Heartland."
American Heartland also says it expects the park will bring in more than 4.9 million guests annually to Oklahoma, including two million from out of state, while Oklahoma State Senator Micheal Bergstrom said it will create more than 4,000 jobs.