Soon after news broke about Tom Cruise and Katie Holmes' plans to divorce, fans noted a weird coincidence. All of Cruise's three marriages broke up when his wife at the time was 33, and ended when she was 34.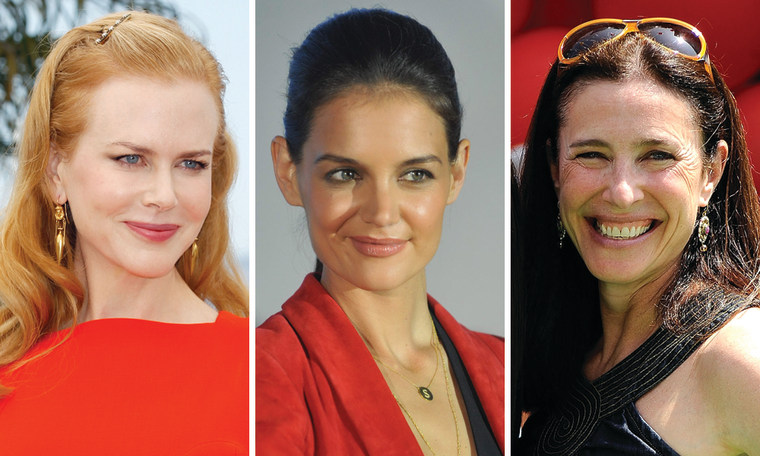 Cruise's first wife was Mimi Rogers, who was 31 when she wed 24-year-old Cruise in May 1987 and 33 when they broke up in 1990.
Cruise then married Nicole Kidman, 23, in December of 1990, and then separated in 2001, when Kidman was 33.
Holmes, 28, and Cruise wed in 2006, seven months after daughter Suri was born. And when word came Friday that Holmes had filed for divorce, those with a sense of Cruise history noted that Holmes was also 33.
Divorces, in each case, came when the woman in question had turned 34 (or so we assume with Holmes, who will turn 34 in December).
The coincidence didn't go unnoticed on social media, where no weird fact is too small to escape notice.
"How weird is it that Tom Cruise's three failed marriages have all ended while the women were 34?" tweeted Karen D'Souza. Others tried to find a connection between the number 33 and Cruise's well-publicized Scientology faith.
And others had fun with a different numerical aspect of the Cruise-Holmes marriage. Wrote Adolf McGough, "Shoutout to Katie Holmes and Tom Cruise. Your marriage lasted 28.47 Kim Kardashian and Kris Humphries marriages."
Related content:
Slideshows: