Alec Baldwin tussled with photographers Tuesday morning outside New York City's Marriage License Bureau, later suggesting in a tweet that paparazzi should be "waterboarded."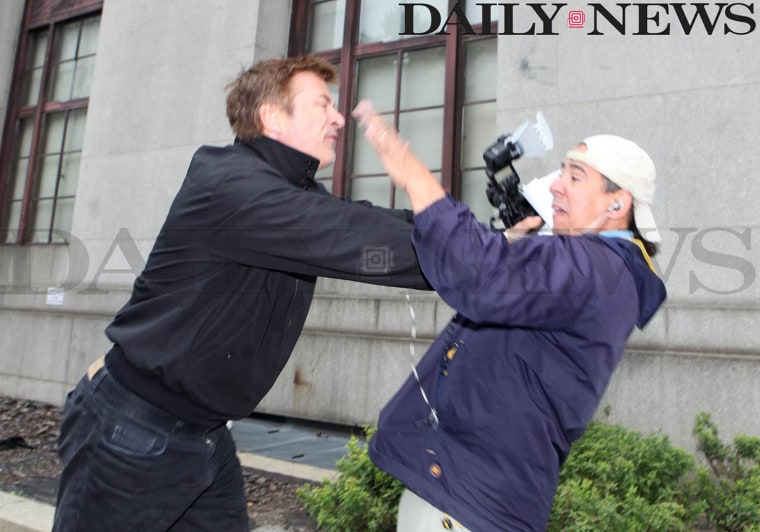 Hours later, an apparently still-angry Baldwin tweeted "I suppose if the offending paparazzi was wearing a hoodie and I shot him, it would all blow over..."
The dispute erupted early Tuesday when the actor walked out of the marriage office with his fiancee, Hilaria Thomas, and the two were met by photographers. (See images at the Daily News website.)
"He was looking mad," Daily News photographer Marcus Santos said. "He said, 'Step back, step back.' I said, 'We're moving back."
Baldwin then allegedly grabbed a second photographer, Jefferson Siegel, and Santos told the star not to touch him.
"I knew he was going to attack me," Santos said. "I stepped back, and he kept coming. He comes after me, starts shoving and punching me -- one time, right in the chin. And then he started shoving me and pushing me. Then he goes the other way."
For his part, Baldwin tweeted Tuesday that "a 'photographer' almost hit me in the face with his camera this morning. #allpaparazzishouldbewaterboarded."
He later tweeted that the editor of the Daily News is an "English Queen" and that since his takeover of the paper, "they lie like the Post."