There's nothing like that feeling of dread when a wallet goes missing — but in one recent case in California, it turned two strangers into unlikely friends.
Taylor Sloan, 22, found herself in that wallet-less while exiting Supercross Live, a bike racing event, in Oakland on Jan. 30.
"I had one of those wallets that doubles as a mini-purse," Sloan told TODAY.com. "It probably should have been inside something, but I didn't want to carry much, so I just had it in my back pocket."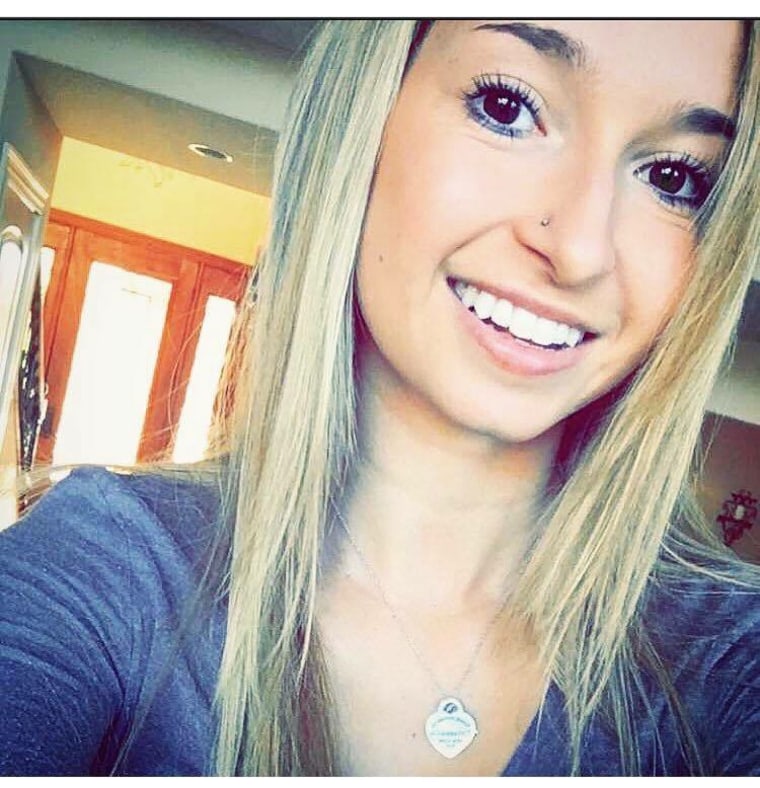 Sloan thinks it fell out while she was sitting down, but she didn't know she had lost it until the had left the arena. Fortunately, it ended up in the right hands.
A few days later, Sloan got a call from her mom saying a package had arrived. "She sent me a snap of the front," Sloan said. "I didn't recognize the return address, so I told her to go ahead and open it."
RELATED: A boy, a burger and a blessing: How a 5-year-old's good deed went viral
Miraculously, the lost wallet had made it back to the return address printed on Sloan's identification. But even better was the note that accompanied it.
"My name is Nasim Lawrence and I am 10 years old," it read. "I found your wallet on the ground at the supercross event in Oakland. I know how it feels to lose something and I wanted to make sure you got your wallet back. Hopefully, I have made you smile."
The letter continued, "I am glad I found it instead of some bad person who would steal from you. You look like a very nice person who does nice things for people so I wanted to do something nice for you."
Sloan was overjoyed and immediately shared a picture of the note on Facebook. Her friend Dano Wano, a DJ at Froggy 92.9 country radio station, asked her permission to post the heartwarming story to the station's page.
From there, it received hundreds of shares and was picked up by several local news outlets, all before the good news finally made it back to Nasim himself.
"His school principal came up to him and said, 'You're famous!'" Sloan explained. He told his mom about the remark, who then quickly found the story on Facebook.
RELATED: Young woman's touching story of good deed for veteran goes viral
"She sent me a friend request, and we wrote back and forth in the comments," Sloan said. "I knew he must have come from a cool family to have done something so kind."
Sloan also wrote a letter to Nasim, which she plans to mail along with a bag of candy and a $20 reward. "I hope he writes back," she said. "I'd love for us to be pen pals!"