While most of New England is hoping for an end to this winter's deep freeze, a group of pilots are just fine with remaining frozen so they can experience a rare thrill.
Lake Winnipesaukee in Alton Bay, New Hampshire, is the only ice runway in the Lower 48 states that is approved by the Federal Aviation Administration. Known as "B-18," the runway attracts hundreds of pilots — some from as far away as Miami — looking to experience the rare feeling of landing on a frozen body of water, often without any skis on the plane.
A small patch of the 71-square-mile lake has about 28-30 inches of ice right now, according to airport manager Paul LaRochelle, and temperatures have been as low as minus-14 in the past 30 days. The planes land without the use of brakes on a runway that is 3,000 feet long.
"I'm a devout coward myself, and proud of it, so I only come over here when the conditions are very favorable,'' pilot Bob Pustell joked to Kerry Sanders on TODAY .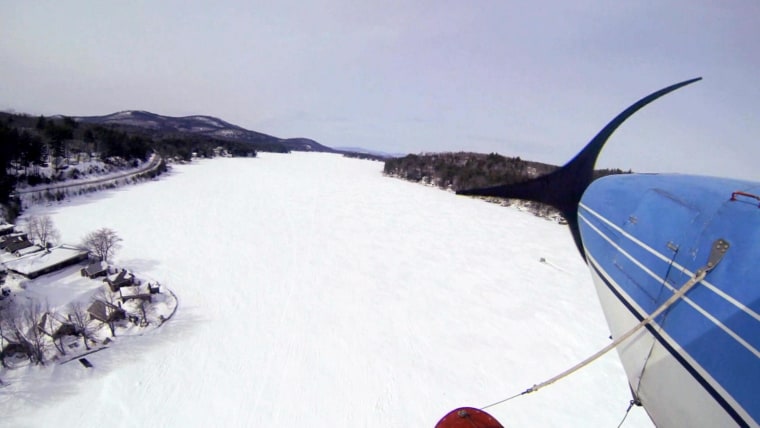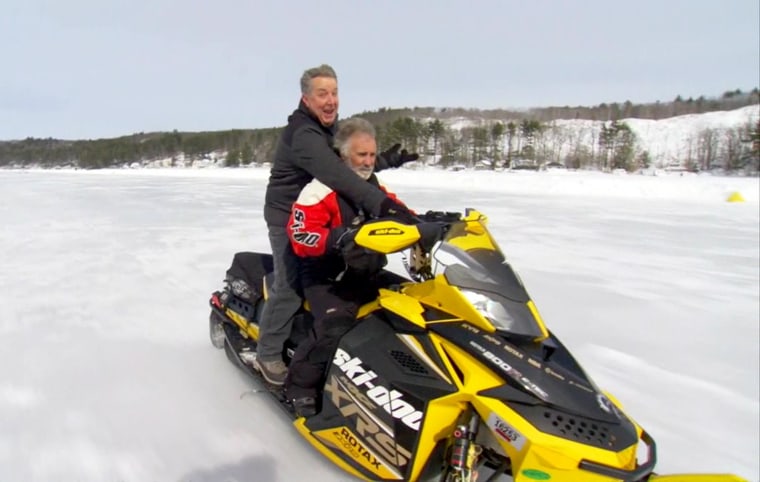 The runway is plowed regularly by volunteers who have been helping out since 1979, and LaRochelle regularly checks the depth of the ice with a drill. State officials also inspect the runway before declaring it open for landings. A few months from now in the summer, the lake will be packed with recreational boaters, but for now it's the only place in the continental United States where pilots can enjoy a rare thrill. While some planes have slid into snowbanks over the years, none have ever crashed or fallen through the ice.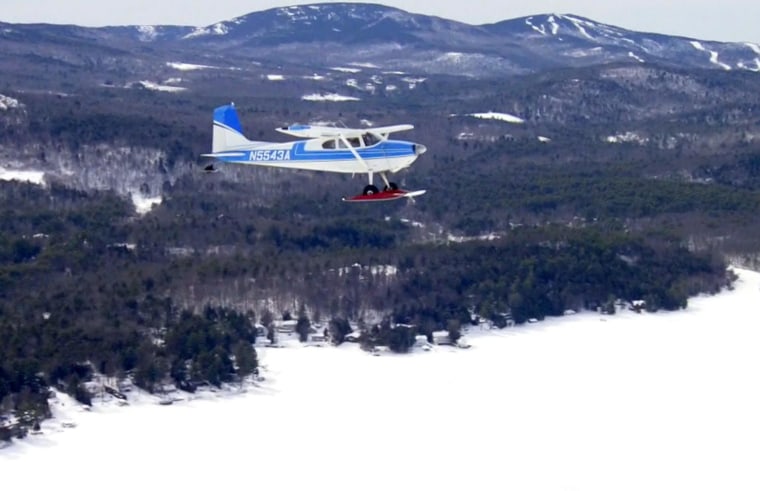 "This is our playground,'' pilot Steve Toomey told Sanders.
The runway is overseen by the New Hampshire Department of Transportation, which shuts it down at the end of the month regardless of the thickness of the ice and usually only opens it for about 25 days a year.
"If you're a pilot, you've got to come here,'' LaRochelle said.