As teenagers demand independence and eventually move out, they're not always quick to cut the cord when it comes paying their own cell phone bill.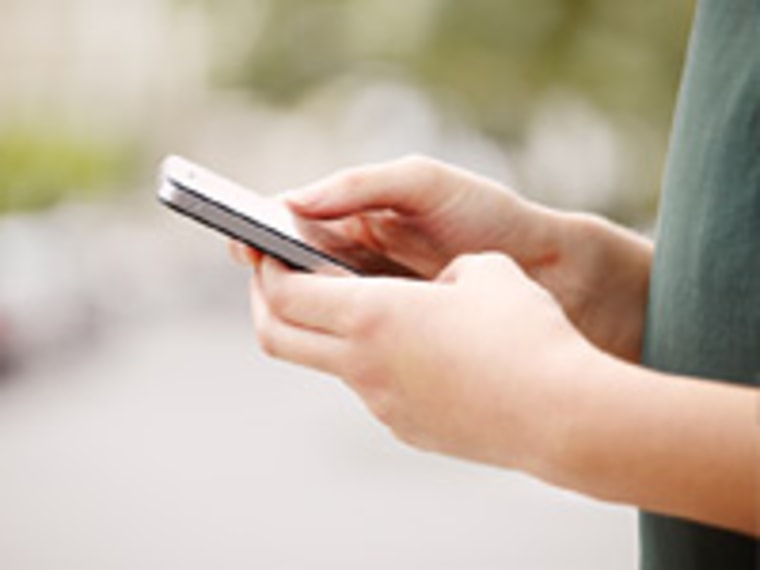 Often they're perfectly OK staying on their parents' cell phone plan and online subscriptions that allow more than one user, according to a new survey conducted by Harris Interactive for The Wall Street Journal. Harris surveyed 620 parents with adult children for its report.
Among 620 parents with 18- to 35-year-old children, more than 40 percent of those surveyed said they still pay for their kids' cellphone service, and 29 percent were still doing so even if their children no longer lived at home.  
Usually those phone bills are paid through a family plan that lowers the cost for all users. Sprint, for example, allows up to five lines on one plan, with no requirement that users live in the same state. A $150 monthly rate pays for 1,500 minutes for two lines. Lines three through five cost $30 each.
Family plans are gaining in popularity, said Weston Henderek, the principal analyst for the wireless services sector at Current Analysis. "The incentive to be part of a bundles plan, like a family plan, is much higher than it used to be," he said.
The economies of scale make it financially smarter for adult children to share a family plan with the parents and just split the cost, Henderek said. 
The wireless providers benefit too, because individuals are less likely to switch companies when they are part of a family plan. The pressure to stick to the family plan means less turnover for the phone companies, Henderek said.
The phone companies are reluctant to reveal how much business comes through group plans rather than individual accounts, but Henderek said AT&T recently said 80 percent of its customers (excluding pre-paid plans) use family plans or business accounts that operate like family plans. "Overall I estimate that AT&T and Verizon are in the same place," he said.
The percentage is even higher if you count only smartphones. About 90 percent of AT&T's smartphone subscribers are on FamilyTalk, Mobile Share or business plans, an AT&T spokesman said.
All told, as of the fourth quarter for 2012, AT&T's Mobile Share plans had 6.6 million customers across 2.2 million accounts, indicating about three devices per account, according to the spokesman.
"For the big carriers, they are all headed into this family plan structure," Henderek said.
In 2010, a Pew Internet & American Life Project study found that most teenagers with cell phones have family plans paid by their parents.
"Seventeen seems to be a critical age in terms of cell phone responsibility; at that age, the percentage of cell phone users who are responsible for at least part of their cell phone bills jumps to 40 percent," the Pew report states.
The percentages start to vary when race and family income is taken into account, according to Pew's "Teens and Mobile Phones" report. Overall, 29 percent of teen cell phone users paid for at least part of their bills while the rate was 63 percent among black and Hispanic teens in households with incomes below $30,000.
The Pew study was based on interviews in 2009 with 800 teenagers ages 12 to 17 and their parents, and on nine focus groups conducted with teens between the ages of 12 and 18.