Of all the details coming to light about the New Yorker killed while vacationing in Turkey, one seems to be getting particular attention: the victim was a woman traveling alone.
The body of Sarai Sierra, a 33-year-old mother who had been missing for almost two weeks, was found in Istanbul on Saturday. She died from a blow to her head, Turkish officials said.
NBC News coverage of the death prompted hundreds of comments from readers, many of whom expressed bewilderment about why a woman would take a trip by herself, especially so far from home.
"A single woman traveling alone is risky. In a foreign country, it is downright foolish," one poster wrote.
"A woman has no business traveling alone," proclaimed another.
"No way I would even let my beautiful wife out the door to travel to any country alone," added a third.
Many female road warriors are bristling at such comments. They counter women take up solo travel for the same reasons men do: it's good for the heart and soul, freeing in a way few other pursuits are, and safe when a globetrotter takes reasonable precautions.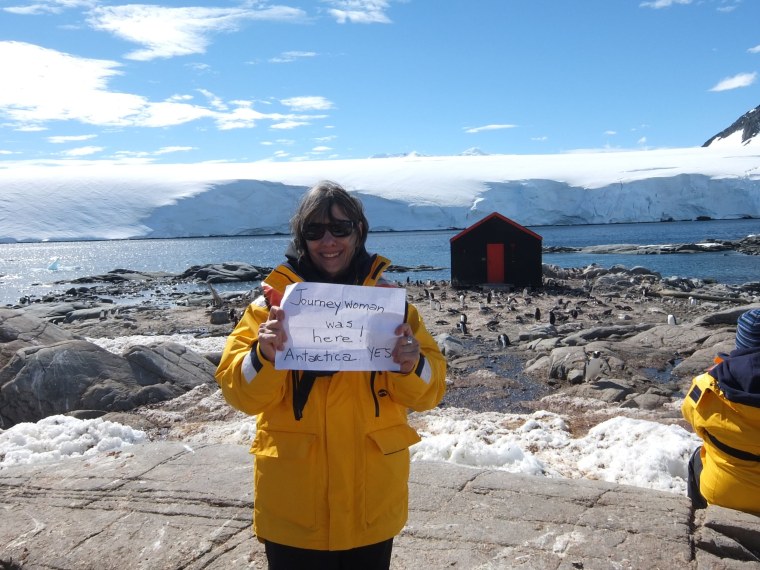 "I don't pay too much attention to the people who say, 'Ah, women should never go (alone)'," said Evelyn Hannon, publisher and editor of JourneyWoman.com, who estimates she's traveled to 70 countries in the last 30 years – all solo journeys.
"I can go where and when I want to. I don't have to worry about what someone else is interested in. My experiences are never diluted so it's a perfect situation for someone who thrives on potent travel adventures."
Beth Whitman, who has been exploring the world alone for 25 years, likes the way solo travel changes her on the road. Go with a travel partner, and you tend to stay insulated, she noted, but when you're on your own, it forces you out of your shell, so you're more approachable and more likely to approach other people.
Whitman said she had a physical reaction to some of the comments left in the wake of Sierra's killing.
"It's just fuel for people who want to say women should have no business traveling on their own. That's just crazy," said Whitman, founder and editor of Wanderlust and Lipstick.
"That is coming from ignorant people who don't know the joy and the amazing experience that can be had traveling abroad solo or otherwise."
Like most veteran solo travelers, Hannon and Whitman have strategies to stay safe.
Hannon never discusses the fact that she's traveling alone. She carries a picture of a "very big man" in her wallet and when people ask her what her plans are, she says she's on her way to meet her husband. Hannon also advised women to wear a wedding band, real or not. "Let people feel that you're protected," she said.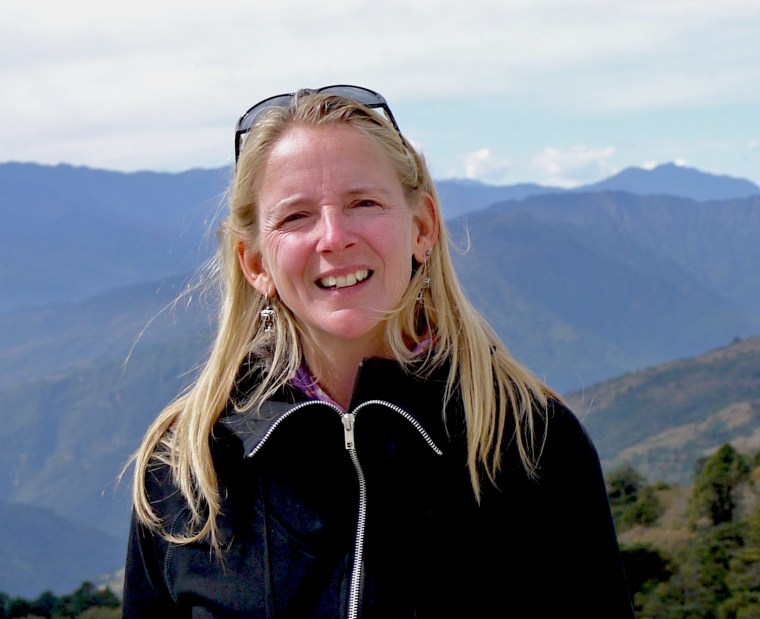 Both women said they avoid unwanted male attention by not encouraging it in the first place. Making eye contact and being friendly can be thought of as a come-on in some cultures, so be aware of the social norms in your destination, Whitman advised. Dressing appropriately is key: in India, baring your shoulders can be considered risqué, for example.
"I dress to observe rather than to be observed. So I'm going to be wearing neutral, modest clothing," Hannon said. In places where eye contact may send the wrong signals, she wears sun glasses.
Whitman always packs a rubber door stop, which costs about $1 and can stop intruders from barging in at hotels that don't have deadbolts or chain locks. She also makes it a point to travel light.
"A lot of women pack much more than they ever need and they end up having to rely on other people to help them out or they have to take taxis," Whitman said.
When you're in an unfamiliar city, ask the concierge which part of town to avoid, Hannon suggested. She usually avoids going out at night and eats her main meal at lunch.
Hannon also advised women who want to travel alone to start small and build up. Those looking for a destination for their first trip abroad should consider the Netherlands, a country that's small, easy to get around in and full of interesting sites, she said. It's also used to women being on their own, so solo female travelers are not a big deal, Hannon added.
Most of all, staying cautious and aware of your surroundings is key – for any traveler.
"It's not a big, bad world out there," Whitman said. "The vast majority of people are very, very nice and very open and very friendly and they genuinely want to help."