Walking on water isn't just for religious deities anymore.
Anyone who can make it to Lake Iseo in northern Italy in the next three weeks can now experience the feeling thanks to a spectacular art installation called "The Floating Piers."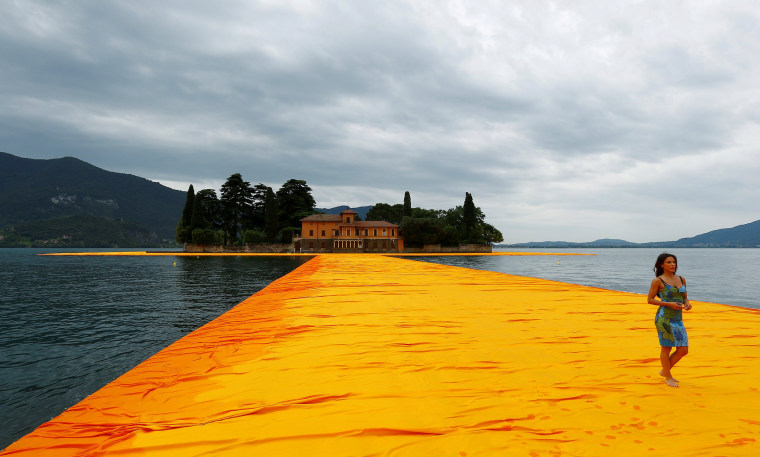 The nearly 2-mile walkway across the lake from the mainland town of Sulzano to the islands of Monte Isola and San Paolo was originally conceived in 1970 by the Bulgarian-born artist Christo Vladimirov Yavachev, 81, and his late wife Jeanne-Claude, according to the project's website.
RELATED: Colorblind art teacher sees colors for first time — with students' help
Funded through the sale of Christo's artworks, "The Floating Piers" was unveiled Thursday at Lake Iseo, which is 62 miles north of Milan. It will be open to the public through July 3, weather permitting.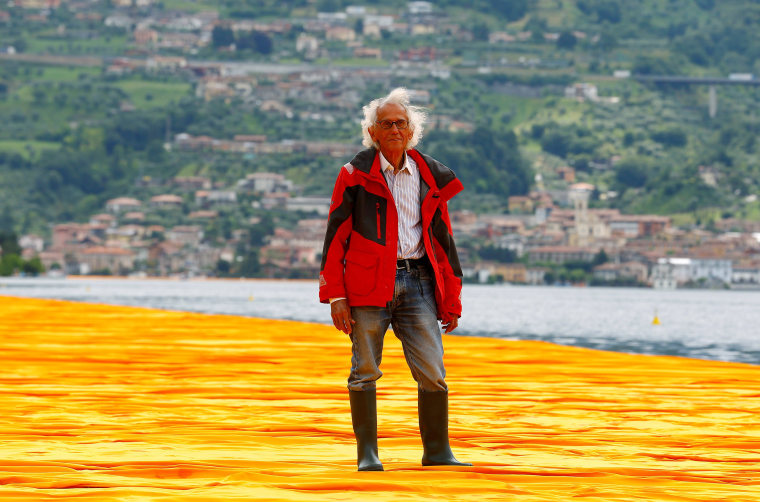 It took divers anchoring together 220,000 high-density polyethylene cubes covered by 1,076,391 square feet of yellow fabric to create the "piers," which are 52 feet wide and 14 inches high.
RELATED: Teens create fake 'art exhibit' out of a pair of glasses at museum
The walkways undulate to the movement of the water as people move across them, and volunteers are present for safety reasons in case anyone falls in the water.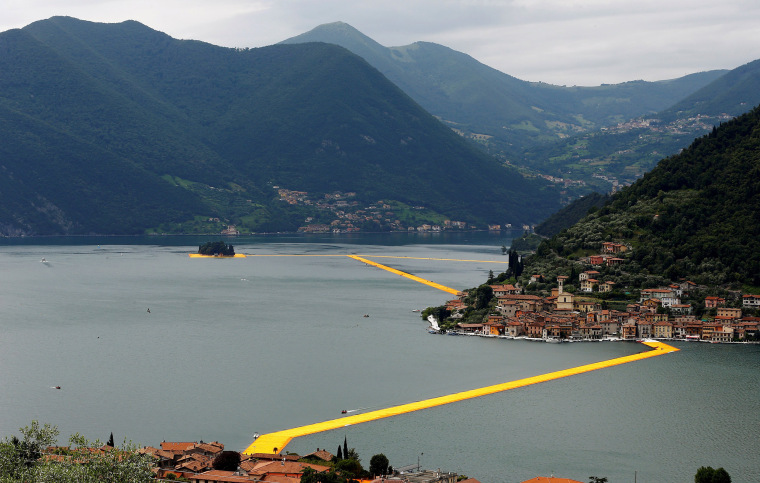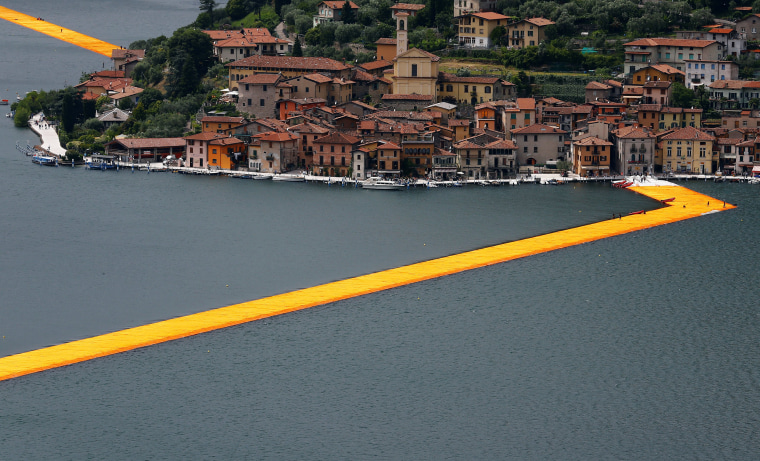 "Those who experience 'The Floating Piers' will feel like they are walking on water — or perhaps the back of a whale," Christo said on the project's website. "The light and water will transform the bright yellow fabric to shades of red and gold throughout the 16 days."
RELATED: Teen with autism creates art-filled book to help others with the disorder
The walkways are accessible 24 hours a day to the public and there is no charge, and tickets or reservations aren't required.
"The Floating Piers" came together in just under two years, compared to Christo's 2005 project known as "The Gates," an installation in New York City's Central Park that took 26 years to create.
See photos of the conception and completion of "The Floating Piers" by artist Christo on Lake Iseo in northern Italy.
Follow TODAY.com writer Scott Stump on Twitter.