Forget 2014. It's a brand-new year and you have a long list of New Year's resolutions you want to conquer. Unless one of them is "don't download and buy awesome stuff," this list should really help you out.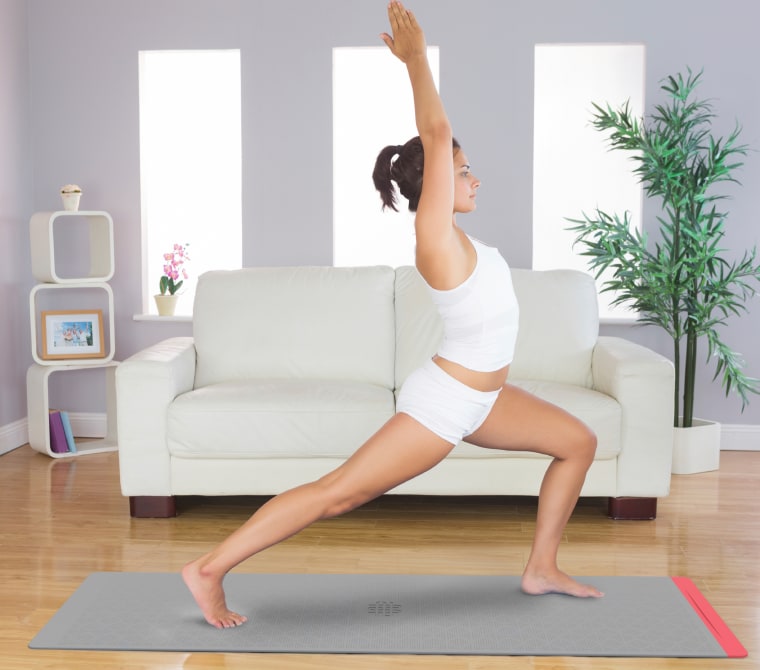 Get in Shape

People don't always have time to fit a yoga class into their schedule. SmartMat ($297) is like a personal, computerized instructor. It uses sensors to judge your alignment and then gives you feedback on your tablet or smartphone in real-time. 
If yoga isn't your thing, you might want to grab the Misfit Shine ($79.99). It tracks steps, miles, calories, sleep and more. Unlike other fitness trackers, this one doesn't need to be charged, plus it's waterproof for up to 50 meters.
Learn a New Language

Practicing phrases like "Can you direct me to the discotheque?" isn't always the most practical thing in the world. Lingua.ly (Free, iOS and Android) provides a newsfeed of international newspapers and lets you pick out words that you like to build personalized flashcards. That way you can stay informed about what is going on in the world while learning words you might actually want to use in a conversation. 
Quit Smoking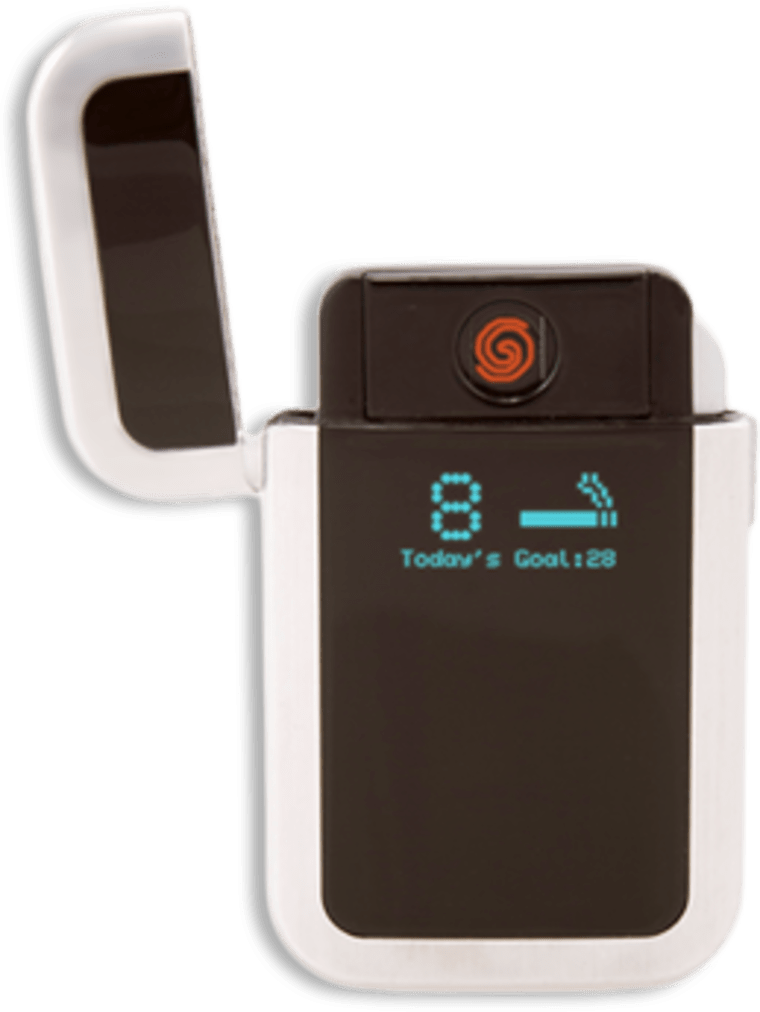 It's time to finally kick the habit. After one last cigarette. OK, after this one. Maybe you need Quitbit ($99), the smart lighter that cuts you off after reaching your daily limit and charts your progress in your quest to stop smoking completely. 
Travel 
You have always wanted to the person who has a travel bag ready at all times for impulsive trips to Barbados or the Amalfi Coast. Flight Tonight (Free, iOS) searches for the best deals on flights out of the airport nearest to you leaving either that day or the next morning, perfect for when you just want to go somewhere at the last minute. Of course, you will need a place to stay, which is where Hotel Tonight (Free, iOS, Android, Windows) comes in. 
Keep a Budget
Well, you blew all your cash on electronic yoga mats and plane tickets to Barbados. Maybe it's time you kept a budget. Level Money (Free, iOS and Android) tracks each purchase made from a checking account to give users a picture of how they are spending and whether their balance is dipping dangerously low. 
Be Happier

The path to true happiness is ... an app? That is what Happify (Free, iOS) promises with games and activities meant to make you savor what you have, make positive goals for the future and be thankful for the people you have in your life. 
Read More
Catch up on your book club reading with apps that offer unlimited reads for a monthly fee, like Oyster ($9.95), Kindle Unlimited ($9.99) and Scribd ($8.99).
Get More Sleep
Not enough Zs? The S+ from ResMed ($149.99) monitors room temperature, noise and light levels to make sure it's an ideal sleeping environment. It can also measure chest movements from a bedside table to track how well you are sleeping through the night. Pair that with UP Coffee (Free, iOS) to cut down on caffeine consumption and Netflix to watch Ken Burns documentaries that will gently lull you to sleep.