A room with a view isn't hard to find, but a room with a view and a giant 100-year-old clock dominating the floor plan may exist in only one place on the planet.
You'll have to travel to Ghent, Belgium, this summer to see the unusual rental perched 75 feet above ground and constructed around the top of the clock tower of the city's Sint-Pieters train station – part inn, part art exhibit.
Welcome to the one-room Hotel Gent, open for business from only until September.
The temporary lodging is the creation of Japanese artist Tazu Rous who has made it his mission to transform public objects into something much more intimate by enclosing them in private settings.
"It's art in a public space, you can't ignore it," said Eline Verbauwhede, a spokeswoman for TRACK, a city arts festival that features 44 works of art and installations, including Hotel Gent.
"There's fascination because it's so normal to see a clock in a railway station," she said. "Then suddenly, the clock is away and you can sleep there."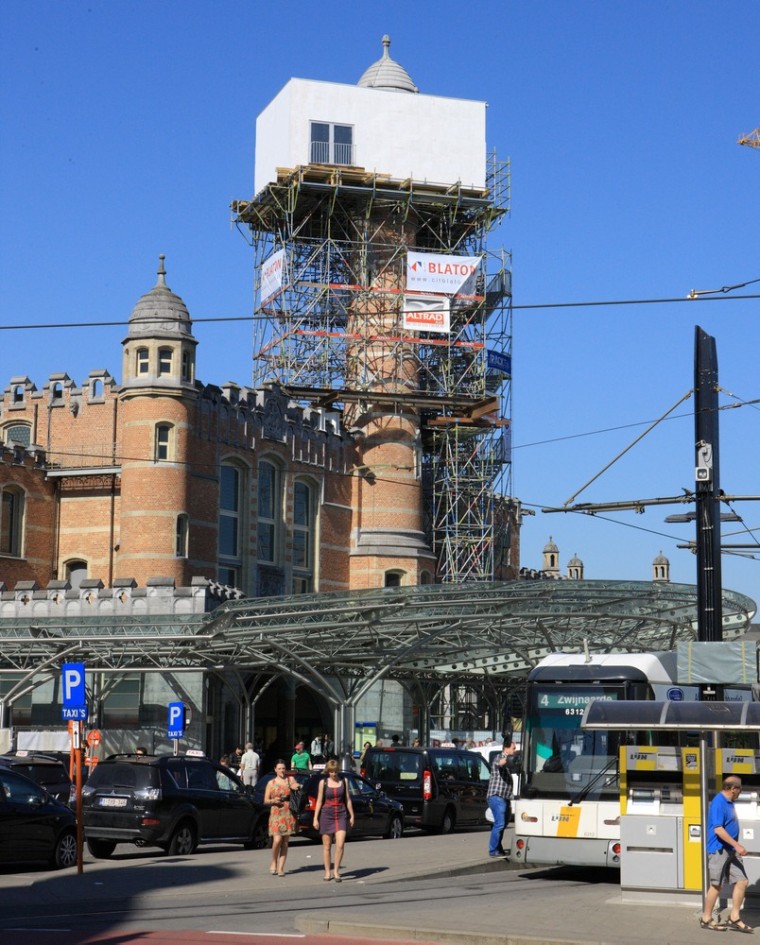 So much fascination, in fact, that overnight stays at Hotel Gent – at around $130 per night – sold out in 23 minutes. For that price, you get a studio apartment with hardwood floors, a spacious bed, a comfortable sitting area and a bath with a view of Ghent that Verbauwhede described as "splendid."
Then there's the in-your-face clock, of course. It doesn't tick, chime or make any other noises, Verbauwhede said.
"It's not that strange. It's more normal than I thought it would be," she said. "For me it was more like, whoa, I'm standing here on top of the railway station, on top of Ghent and that was really nice."
Ghent Mayor Daniël Termont was the first guest to spend the night and he told organizers that it was a very special experience. He's used to putting his watch next to his bed to check the time, he told them, but it wasn't necessary.
The room took about a month to build, Verbauwhede said. The unusual location means lots of safety precautions, such as closing the studio when wind gusts reach about 37 miles per hour. The hotel has also been closed for the past few days as organizers await additional paperwork to be approved. Verbauwhede expects the room to reopen soon.
No reservation? No problem. Visitors who want to experience Hotel Gent can stop in from noon to 6 p.m. Tuesday through Sunday until it closes permanently on Sept. 16.
More Itineraries articles you might like: