There are many reasons why people take time away from the workforce. For a number of women (and men as well), it's a matter of having children and devoting time to raising a family. But the working world that was once less accommodating to employees managing that balancing act is rapidly evolving, and it's a brave new world out there. Especially for women.
According to the Pew Research Center, after sliding to a low of 23 percent in 1999, 29 percent of mothers said they do not work outside the home in 2012.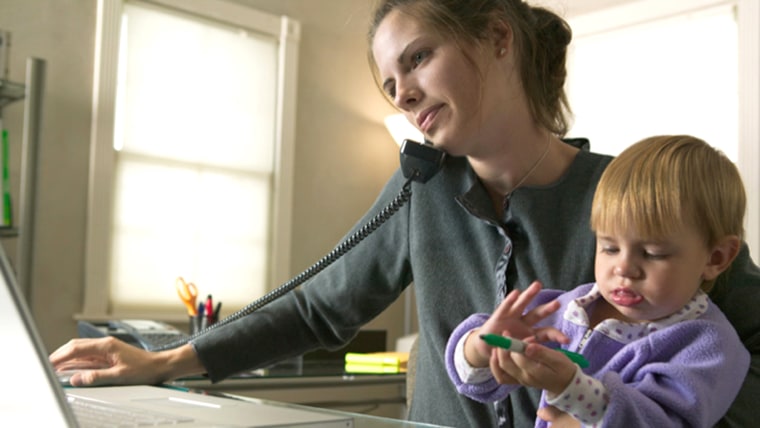 "A woman's career spans 40 to 50 years," said Jennifer Gefsky, co-founder of Apres, a website that helps women looking to re-enter the workforce after a break. "They only take a few years out and shouldn't be penalized."
RELATED: Working mom reflects on choices between job and child
Members of Apres, which formally launched a little over a month ago, can expect to find a range of tools on the site designed specifically to help them navigate re-entry into the workforce. The site shares personal stories, tips and strives to empower women on their journey. Apres also aims to match its clients with companies looking to tap into this specific demographic. In just a few weeks time, Apres has generated buzz to the tune of more than 10,000 members in all 50 states — with 250 companies interested in recruiting talent from this pool.
Of the membership within Apres, 55 percent have graduate degrees and 68 percent are looking for full-time placement. Thus, qualified women from all fields appear willing to opt out of the traditional workforce for a time, and many anticipate a full-time return to their careers.
RELATED: Fairygodboss, the 'Yelp of maternity leave' policies, reveals top companies for women
"One of the great misconceptions is that women aren't committed to work," said Gefsky. "Women are quite ambitious, probably more so than men, but they're stretched too thin. Especially in the time frame when their children are young."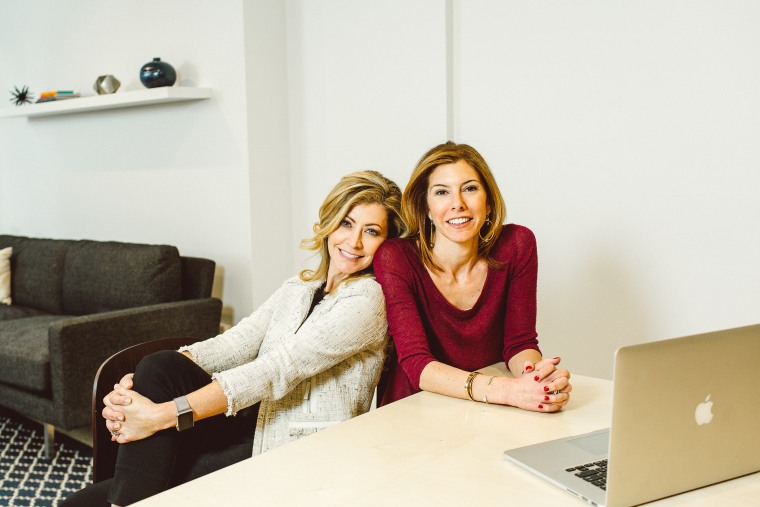 One antidote to the juggle comes in the form of what's known as the "fluid workplace." In this scenario, gone are the days when one is expected to clock in and stay chained to their desk Monday through Friday from 9 to 5, or where a sick child means no work for the day. Instead, work is done on flexible and remote schedules and life circumstances are accommodated.
RELATED: See the most common — and bizarre — resume-listed interests by state
Stacey Delo, founder of Maybrooks, a career-resources site for moms, enjoyed a flexible work schedule after returning to work following the birth of her first child. As time went on, she discovered how rare that type of arrangement was, and set out to uncover what other companies offered on the flexibility front.
"I couldn't find anything and started Maybrooks as a result," she said. "The big mission here is to stop sidelining talent. When (women) go through a transition, we want them to find an employer that will help navigate the process by letting them (work) part time, or (via) contracting."
Gefsky and Delo offered the following quick tips for women on maternity leave, or those preparing to take a long break from the workforce:
1. Volunteer to stay current.
Whether it's chairing a local committee or working at a local nonprofit, stay-at-home parents can keep their skills polished and up-to-date by volunteering for a number of activities — perhaps it's learning about running a social media campaign, or helping with budgeting for a project. Focus on key skills relevant to your career.
2. Network in unlikely places.
Soccer games and playdates may just seem like part of everyday life, but it's a chance to meet other professionals in a casual environment. After all, other parents have careers to think about, too, and you may be top of mind if a relevant opportunity pops up in the future.
3. Keep in touch with your network, and on top of the latest technology.
Just because you're focused on parenting right now doesn't mean you have to drop off the face of the planet. Stay in touch with your colleagues, both parents and child-free professionals alike. And address one of the biggest concerns that hiring managers may have by following the latest trends in technology. Prepare some thoughts that show you're not only aware of these developments, but that you've also considered how they will impact your job and the company.
However you prepare, it appears that the trend of organizations tapping this underutilized group will continue. Both Gefsky and Delo believe one major contributor comes from an unlikely demographic: millennials. The so-called "participation trophy generation" continues to push into the workforce with demands that go beyond keggers and pingpong tables. And as a result, they are giving the very definition of "work" a massive facelift.
"Millennials are absolutely planning to take breaks to be with their kids and they're absolutely planning to return to the workforce," said Delo, who believes millennials make up an enormous force that is showing employers "they have to get with it," since one top reason cited when leaving a job is an inflexible workplace policy.
RELATED: Looking for a new job? Here are the top 25 cities with the most promising prospects
Gefsky believes millennials are due credit for changing the rigidity of the workforce into a place where conversations around flexibility have to happen. "Workplaces are not changing their policies," she said. "Millennials are, and all women returning to work are benefiting from from these changes."
The so-called inflexible "mommy track" appears to be heading off into the distant sunset; a trend that Gefsky and Delo think can't get here fast enough. Delo says a number of employers are looking at having conversations internally about how to better support their working parents.
"If we as a society value having women in the workforce, then we should be able to find ways to accommodate them while they're having children," said Delo. "There's such value in companies understanding the respect they get through women and men they accommodate in these progressive formats for work."