You know what's cute? Babies. Puppies, too. And, of course, monkeys are downright adorable.
But what happens when you mix those three together? Mountain Dew's Super Bowl 50 ad answers the question we never dared ask before.
Behold: Puppymonkeybaby!
Yes, all of those things come together to form one being that fetches, licks, dances and so much more.
The commercial — the first Super Bowl ad from the soft drink brand in 15 years — celebrates the combination of winning ingredients (like puppies, monkeys and babies) to promote the brand's line of Kickstart combos, all of which merge "Dew, juice and caffeine."
MORE: Helen Mirren has strong words for drunk drivers in Budweiser Super Bowl ad
But as for the creature combo, we're not so sure what to think of the result of that recipe!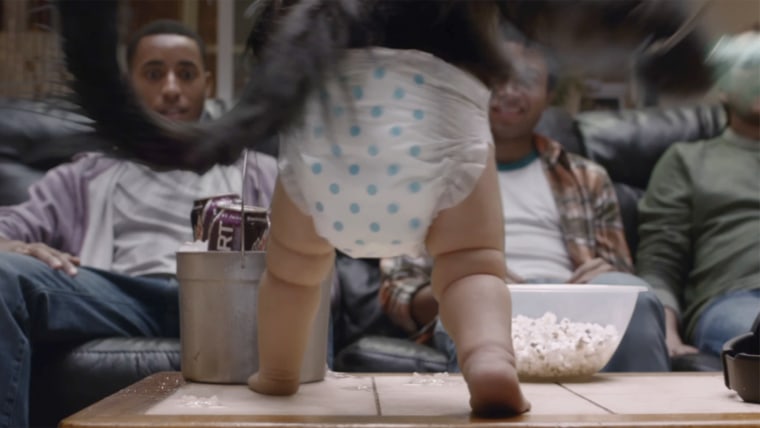 Puppymonkeybaby is a little bit monstrous and more than a bit memorable.
RELATED: Touchdown! 50 Super Bowl party foods we can't wait to enjoy
And that latter part is just what every company hopes its game day ad will be.
Follow Ree Hines on Twitter.