Military service it is not: These workers expect to come home safe, and their absences are typically measured in days, not months.
But for thousands of pilots, flight attendants, baggage handlers, bus drivers, train conductors and other transportation employees, an un-jolly reality exists: Until they attain enough seniority, many of them can expect to spend anywhere from five to 25 years working on Christmas and other major holidays.
Faced with such an enduring buzzkill, transportation employees and their family members often get creative about when and how they celebrate. Sometimes Santa comes with great fanfare on, say, Dec. 19. Sometimes he rolls in with his reindeer (and gifts obtained at fabulous after-Christmas sales) on Dec. 28. But for many of them, Christmas consistently comes a day early or a day late — year after year after year.
That's the situation Tom Shaffer has learned to accept along with his wife, their two sons and their extended family members who descend each Christmas on the Shaffer home in Rockwall, Texas. A longtime Greyhound bus driver and senior training instructor, Shaffer estimates he's worked 15 of the past 20 Christmases — and this Dec. 25 will be no exception.
"I've just gotten used to it over the years," said Shaffer, 56. "Greyhound is really, really busy during that time of year. My wife understands this is what I do and she's grown accustomed to it and she's accepted it. She knows I love what I do."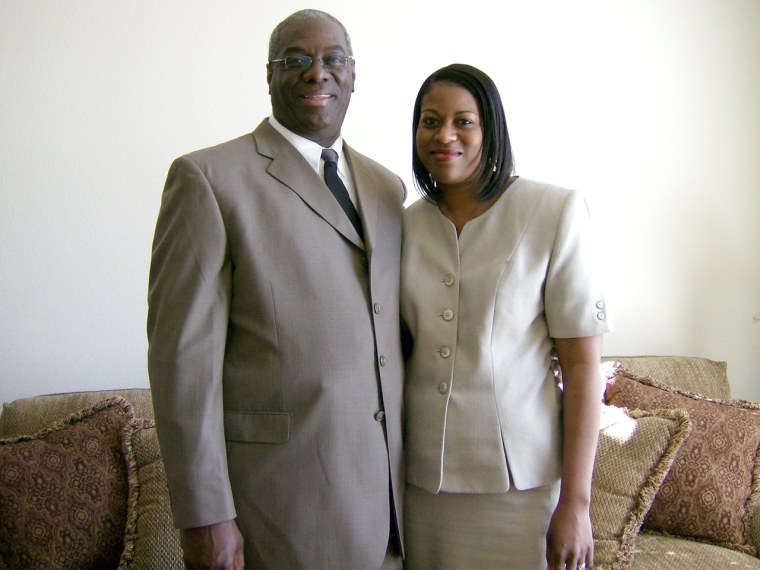 Opening gifts at different times
Indeed, everyone who knows Shaffer recognizes how much he loves his job and cares about his passengers. He takes great pains to make holiday bus rides cheery and upbeat.
"I like to be cheerful with everybody," he said. "I make it my business to say, 'You have a merry Christmas and a most happy and prosperous New Year's.' ... Sometimes people sing Christmas songs on the bus."
Back at home, Shaffer's family has found ways to adapt to his absence on pivotal Christmas mornings. They typically break with tradition and open special gifts at different times — sometimes on Dec. 24 before Shaffer has to leave town, or in the late afternoon or evening of Dec. 25 after he's completed his bus route.
"Whatever we consider to be, you know, the big gift, we always want him to be here so he can see the reactions," said Tom Shaffer's wife, Regina Shaffer, 43.
Occasionally the "big gift" reveal happens late on Christmas day in front of as many as 20 members of the Shaffers' extended family, and can result in special memories for everybody present. Last year, for instance, the Shaffers bought a telescope for their youngest son Jordan, who was 10 at the time. They were pretty confident their son, a space enthusiast, would love the gift — but his ecstatic reaction astonished everyone.
"We didn't wrap it — we actually hid it and then set it up when he was in the back," Regina Shaffer recalled. "When he saw it, his eyes were so big. He was almost crying and saying, 'Thanks, Daddy! Thanks, Daddy!' ... There wasn't a dry eye in this house."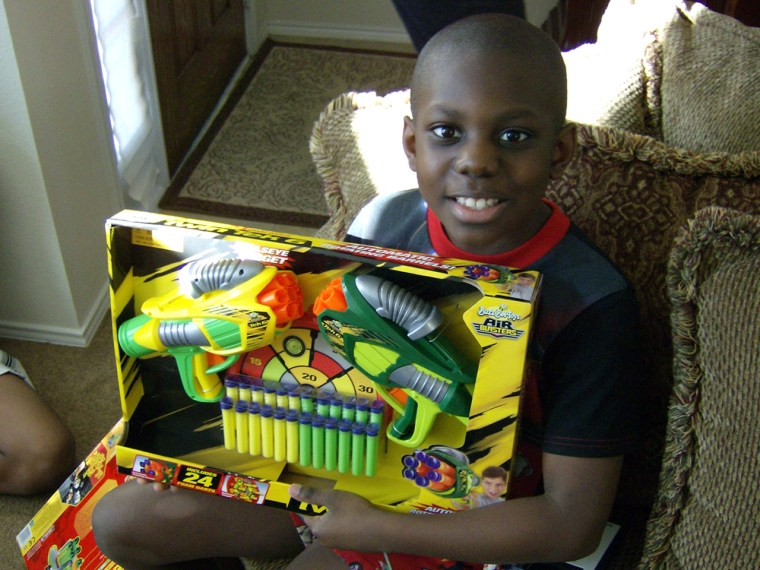 Supporting, cheering fellow employees
A number of airlines provide priority travel passes to crew members so they can have a spouse or another close family member travel with them over the holidays. That way, if they have to spend Christmas in a strange city, at least they have their nearest and dearest along for the ride.
On an informal basis, senior airline workers will sometimes switch shifts with junior crew members who have small children. That way, the junior crew members can enjoy the Christmas morning experience at home.
No matter what, though, many moms and dads do end up working on Christmas Eve and Christmas day. Sometimes winter weather is to blame.
Capt. Mark Niles, a pilot for Horizon Air, recalls flying one year with a first officer who had been scheduled to make it home on Christmas Eve.
"We got delayed due to a really bad snowstorm," said Niles, who lives in Portland, Ore. "She was telling her young son over the phone that Santa Claus had a special arrangement with pilots and flight attendants, and he knew when they had to be gone and he would still show up on the right day. ... That was kind of hard to listen to."
Niles — who also serves as vice president of the Coalition of Airline Pilots Associations, an organization that represents 28,000 pilots — said he's worked many major holidays during his 13 years with Horizon.
"I'm fairly junior as captains go in the grand scheme of things," Niles said. "The junior guys are flying on holidays — that's just how it is.
"In our case, we've done alternate days for Christmas, or for Thanksgiving we'll plan to do it on a different day. Sometimes that works when you can coordinate with family, and sometimes it doesn't. Then you just have your own little celebration with your immediate family."
When transportation employees do have to spend the holidays with their "work families," they usually enjoy special meals together. Greyhound provides traditional Christmas lunches or dinners to workers, and Delta does the same thing for gate agents, ticket agents, ramp workers, baggage handlers and other employees. American Airlines said teams of employees often create potluck, grassroots holiday celebrations with their co-workers.
Niles has fond memories of an unforgettable Thanksgiving meal he shared with fellow Horizon crew members about a decade ago.
"A crew member actually cooked the complete meal, with all the trimmings, and brought it with them in a cooler," he said. "We were in a hotel in Boise with nothing open around us, and this person had taken care of the whole meal for all of us!
"It's so great when you work with a really good crew and everybody kind of bands together for the holidays and does nice things for each other."
Has a work schedule ever prompted your family to celebrate the holidays in different ways or on different days? Share your stories in the comments!
Need a Coffey break? Friend TODAY.com writer Laura T. Coffey on Facebook, follow her on Twitter or read more of her stories at LauraTCoffey.com.
More on TODAY: