In this week's celebrity news, Madonna accepted a $20 million offer on her Los Angeles home, "Twilight" star Robert Pattinson finally went public with his home listing, and Kerry Washington's former Harlem townhome is for sale.
Madonna sells Beverly Hills compound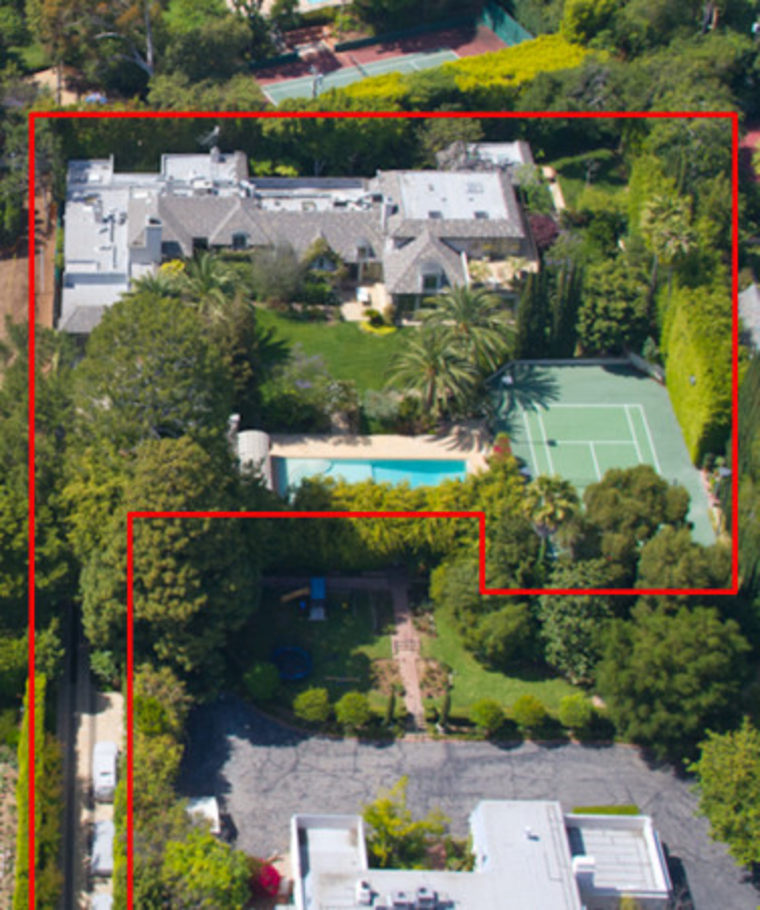 The Material Girl has accepted a substantial offer of $20 million on her Beverly Hills home. It's a small decrease in what Madonna originally wanted. She first listed the compound-sized residence as a pocket listing for $28 million and when that tactic didn't nab a buyer, she listed it for $22.5 million in January. Even in high-end Beverly Hills, Madge's home is substantially more expensive than most of the homes for sale. The median home value in Beverly Hills currently hovers around $2.63 million.
Even though Madonna did put the home publicly on the MLS, she didn't release a whole lot of information. The only photo accompanying the listing is an aerial view of the property. Measuring 17,000 square feet, the home has nine bedrooms, two living rooms, a two-story dining room, full-size home theater, gym, pool and tennis court, as well as several sets of offices (including assistants' offices), staff rooms and guesthouses. Madonna and her ex-husband, Guy Ritchie, bought it a decade ago for $12 million.
Robert Pattinson officially lists former Los Feliz love nest
It seemed to be only a matter of time before Robert Pattinson listed his Los Feliz home. When he and Kristen Stewart ended their relationship, they both moved out of the home — Pattinson decamping to Reese Witherspoon's Ojai ranch to get away from the media. After Witherspoon listed the ranch, Pattinson still didn't head back to Los Feliz, but chose instead to rent a home in a gated, Beverly Hills neighborhood.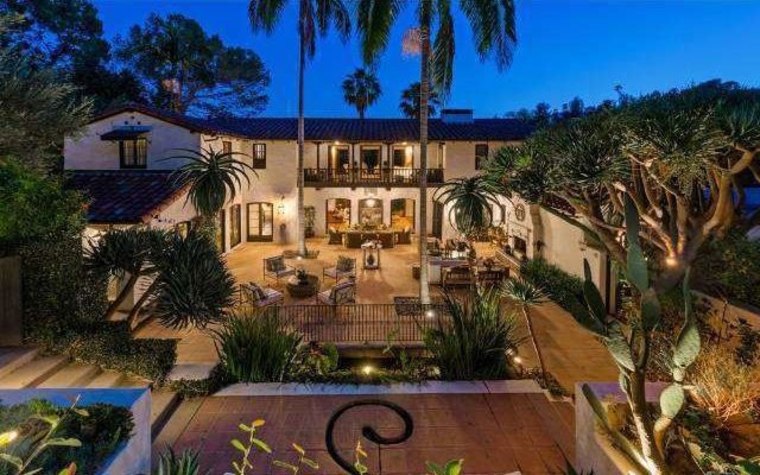 Pattinson bought the home in 2011 for $6.275 million from Kareem-Abdul Jabbar. He has it listed for $6.75 million.
According to the listing, the Spanish-style home was one of the first residences built in the area. Constructed in 1922, many of the original details are still present throughout the home, like intricately patterned tiles and exposed, carved wooden beams.
See more photos of Robert Pattinson's home on the Zillow Blog.
Buy Kerry Washington's former Harlem home
Well before she was fixing PR disasters in Washington, D.C., as Olivia Pope, Kerry Washington lived in a Harlem townhouse with her then-fiancé, actor David Moscow. The pair split in 2007.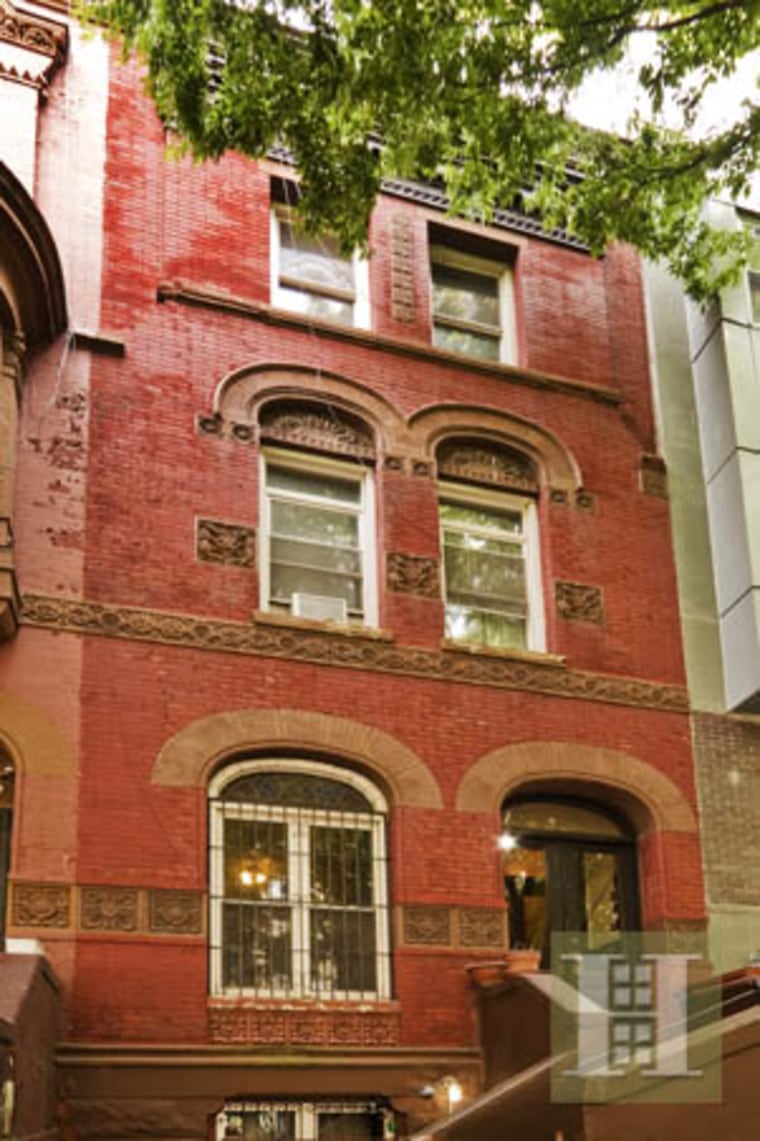 Washington moved on to another home in New York (and also an apartment in Los Angeles), but Moscow kept the home at 312 W 115th St, New York, NY 10026, which he bought in his name for $990,000 in 2004. It's now listed for $2.95 million, as first reported by the New York Post.
The turn-of-the-century structure boasts a restored facade and many period details, including stained-glass windows and pocket doors. The home spans 3,500 square feet divided into four units. Washington and Moscow lived in the ground-floor parlor apartment, which includes access to a small backyard garden. Moscow managed the other units, and it reportedly led him to become involved in other management projects. He started one of the area's first privately funded, low-income green housing developments and is hoping to develop more empty lots into mixed housing, day care centers and after-school programs.
See more of Kerry Washington's former apartment on the Zillow Blog.
Related:
Erika Riggs, a real estate writer for Zillow Blog, covers celebrity real estate, unusual properties and home design trends. Read more of her work here.