Identity theft is in the news so often that it's easy to lose sight of how devastating this crime can be.

Dealing with a stolen debit or credit card number is generally quick and easy – you make a call, get a new account number and card, and have any fraudulent charges or withdrawals wiped away.
When a crook steals your Social Security number or other personally identifiable information and pretends to be you, he can drain your bank accounts, get new credit cards in your name, steal your tax refund or use your insurance for medical procedures.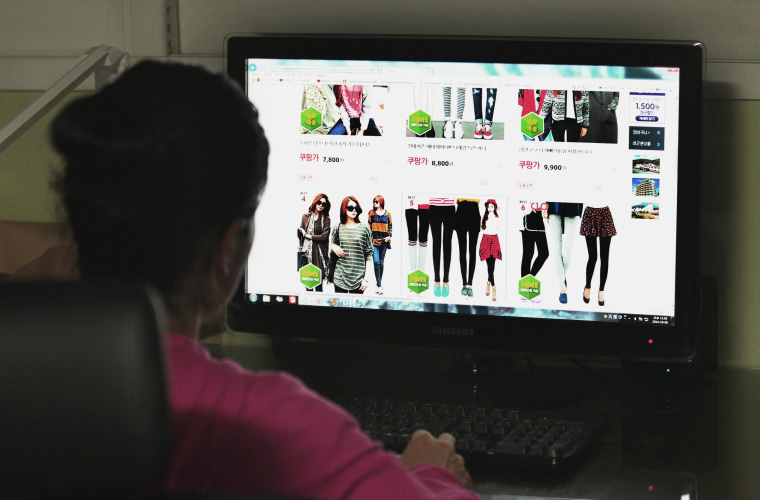 "It's been a nightmare," said Diane, a victim in Minnesota, who says she's had her life turned upside down by an identity thief. To protect her identity, she did not want NBC News to use her last name.

"My husband and I would have survived better had our house burned to the ground, or if we had been burglarized or robbed at gunpoint. There would have been less hassle, less stress and less indignation," she said. "It caused the death of our marriage and of everything we've known to be safe and secure. I have no hope or faith or trust in anybody anymore."
Diane was one of 200 identity theft victims who took part in a survey done by the non-profit Identity Theft Resource Center (ITRC). The new report highlights the many emotional and behavioral effects of identity theft and how they can continue for years after the initial crime.
Eva Velasquez, IRTC's president and CEO, says victims feel incredibly vulnerable and helpless, because the system didn't work for them. They often spend days, weeks, months, even years trying to unravel the financial tangles left by the crime.
"When something is an ever-present part of your life, it can lead to feelings of depression. You feel that there's no way out and no end to it," Velasquez explained.
Nearly 70 percent of those in the survey indicated they were afraid about their personal financial security. About half felt helplessness or betrayal and 65 percent experienced anger or rage. Other emotional responses included shame or embarrassment (29 percent) and overwhelming sadness (32 percent). A small percentage (7 percent) said they even had suicidal feelings.

"We've heard from victims who actually compare this to having a disease where they feel that their identity theft issues are in remission, but they're never fully cured," Velasquez told NBC News. "You can think you've taken care of it, and then it pops up again a year or so later."
Many identity thefts begin with data breaches at retailers, such as the widely-reported cases at Target and Home Depot. Thankfully, in most cases the thieves do not get Social Security numbers. Last year, about 62 percent of the breaches were credit and debit card numbers. Only 14 percent involved Social Security numbers, according to researchers at Javelin Strategy & Research.
Of course, if that's your number, you could be in for rough ride. As Alphonse Pascual, a senior fraud analyst at Javelin points out, a Social Security number is all a thief needs to access an account at two-thirds of the largest financial institutions in the U.S.
When will it end?
For Diane and her husband Dean, their "rollercoaster ride through hell" started 14 years ago when they signed up for online banking. A few days later, before they had even logged on, all of their checks started bouncing. They contacted the bank and learned that someone had gained access to their accounts and drained all of them – stealing about $45,000.
"They'd emptied our checking, savings, money market accounts and CDs, everything and anything we had in there," Diane told NBC News.
The bank gave them a new account and replaced the missing funds. But it happened again. And then, again.
Diane said they had the money from their bank accounts stolen three times in 45 days. And even though the bank replaced it every time, the damage had been done. Things started to snowball out of control.
Because of all the bounced checks, they faced a mountain of late bills.
Their stellar credit history was destroyed and the interest rates on their credit cards skyrocketed – going from six to 29 percent.
Trying to deal with the cascade of problems took so much time – Diane was making 15 to 17 calls a day – she had to quit her job.  
"I would get off the phone and just sit there are cry, because no one wanted to help us," she said.
Eventually, Diane said she had to see a therapist and was given medication for stress, anxiety and depression.
"I haven't had a good night's sleep since the year 2000 when this happened," she said. "I am totally exhausted."
This summer, 14 years after an ID thief targeted them, Diane and Dean filed for bankruptcy.
"We had to stop the nightmare. We couldn't do it anymore," she said. "This has ruined everything."
And yet, they are still looking over their shoulders, realizing that their personal information is out there, and could still be used against them.
A reality check
It's estimated that more than 13 million Americans were victims of identity theft last year. And those numbers are probably grossly underestimated.
"People need to understand that anyone can become a victim of this crime – no matter your age or income level," the Identity Theft Resource Center's Eva Velasquez said. "While there are things you can and should do to protect yourself, the reality is, it can happen to you."
The ITRC has a list of identity theft protection tips.
Herb Weisbaum is The ConsumerMan. Follow him on Facebook and Twitteror visit The ConsumerMan website.