Many people talk about quitting their jobs and traveling the world, but Raf Horemans actually did it — and he's got the jaw-dropping photos to prove it.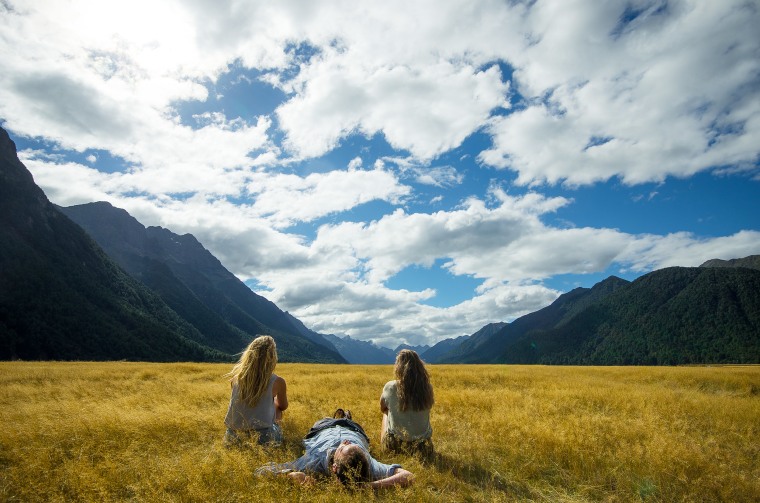 "You might never forgive yourself if you don't do it," Horemans, a 29-year-old Belgian native, told TODAY.com via email while taking a break from motorbiking through Vietnam. "As you'll get older you'll regret it more and more. You'll end up wondering instead of wandering."
And thanks to the stunning photographs he's posted to his Instagram account, his blog, and Reddit, Horemans has been taking everyone else along for the ride.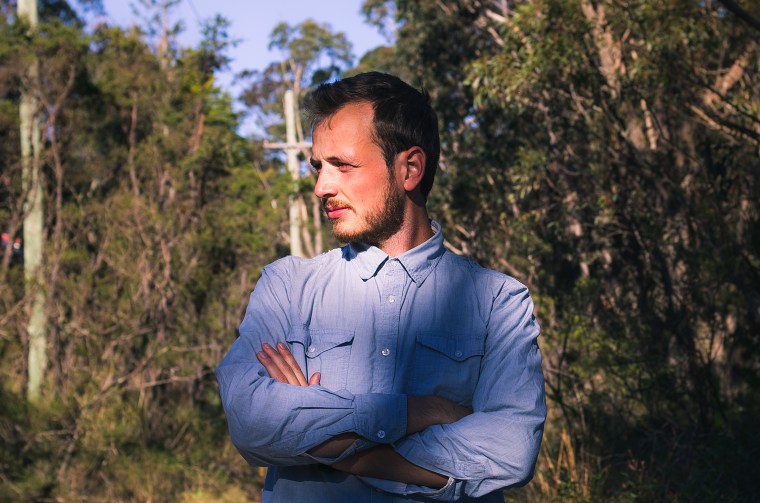 Growing up in a small town in the Flemish region of Belgium, Horemans said he tired of his desk job at a digital printing shop and began his international travel with a trip to Bangkok, Thailand, in October 2012. "Surrounded by printers and computer screens, I knew there's more to life, so deciding to quit my job was an easy step," he added.
Nine months after he left his desk behind, he posted several photos of his travels up until that point on Reddit and Imgur, showcasing breathtaking images from Australia, New Zealand, Hong Kong, Myanmar, Vietnam, Cambodia and Laos. After that summer 2013 update, he documented subsequent trips to Japan, Bali, Philippines and Malaysia, before returning to Cambodia and Vietnam.
"We live in a dark world and photography helps me to see the beauty in it," said Horemans, who isn't a full-time photographer, but considers it his passion.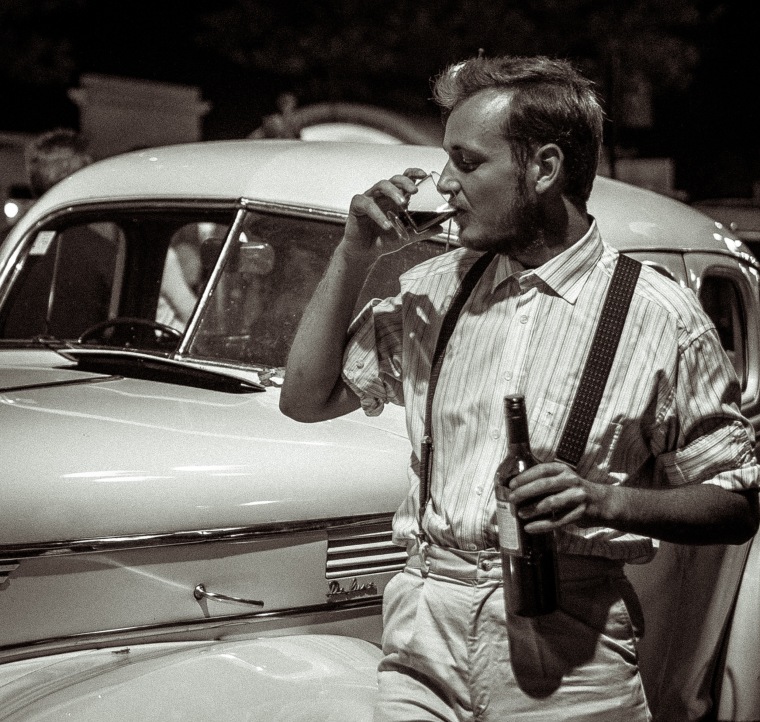 He said he's found something special about all his destinations, but enjoyed his 2012 trip to Myanmar the most. "When I visited Myanmar it felt really authentic; it [wasn't] too spoiled by tourism yet," he wrote. "The people are the friendliest people I have met. Truly a [heartwarming] place with a lot of history on political, economical and religious levels."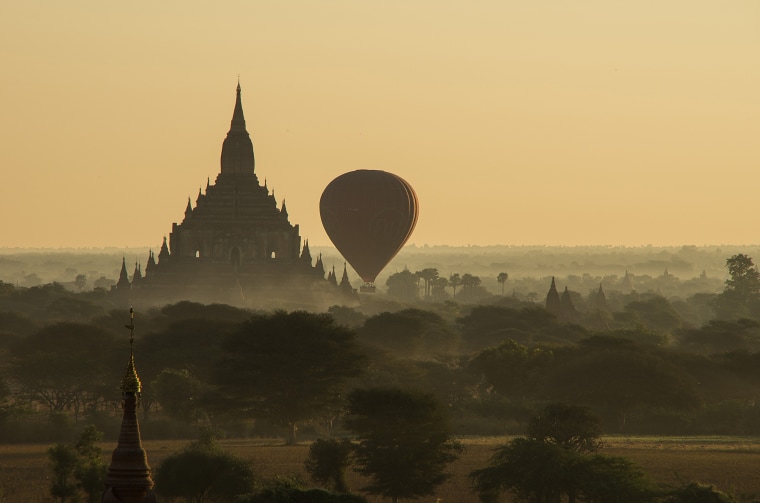 If Horemans's spectacular photos aren't enough for people who are considering long-term travels of their own, perhaps reading Rolf Potts' "Vagabonding" can be a source of insight, as it was for Horemans, himself. "Potts has everything written down perfectly," Horemans stated. "It will change the way you travel and how you look at the world."
The international adventure been a dream for Horemans, who considers his week-long summer vacations with his parents among his most cherished childhood memories.
"Back then, I had the impression that long-term travel is a luxury only the very rich could afford," he told TODAY.com. "But as I got older, I realized more and more that traveling is very accessible and can be cheap."
Almost three years into Horemans's journey, he admits he doesn't know "how much longer I can pull it off" from a financial standpoint, as he doesn't have "any passive income," but he's employed a few tactics to keep his travels going.
Costs are inevitable, but limiting them can help keep the good times rolling. Horemans urges people to never buy stuff they can't pay for, saying: "Debts, loans and mortgages are the worst this way; people get stuck to their jobs, and to make up for it they spoil themselves with materialism and comfort."
"Do you really want to work a whole year just to have a shiny new car?" he added. "People sometimes give up half their wage just for rent. [Surely] a bed and some rice is all you need to live."
But even rice and a bed can cost money. Horemans's financial plan involves being open to doing any available jobs — like fruit picking, bar work, or cleaning — wherever you already are. "The trick is to save money in a country with high wages and travel in a country with a low cost of living," he said. "Work a few months here and there. The cheaper you live the less time you spend working and the more time you can travel."
And while he hasn't looked into sources of online income just yet, he's considering harnessing the earning power of the Internet, perhaps through building Web platforms or offering graphic-design skills. Photography, he said, also could pay a few bills, but he's hesitant to go that route, for fear that making a living from it would limit the joy he gets out of it.
"If someone would like to pay for my photos/prints that I took from my own heart I wouldn't decline of course, but sadly not many people make money this way," he wrote. "This might be something for the future."
Not everything about his travels has been glamorous, to say the least. At times, Horemans has had to rely on covert solutions that, at times, push legal boundaries.
"Sometimes when I didn't have hot water in my guesthouse, I'd sneak into a posh hotel to use their hot showers in one of the rooms where guests left and the cleaners didn't show up yet," he wrote. "Sometimes in New Zealand, I would sleep outside in the five zillion star hotel and fall asleep gazing at the Milky Way, taking a river bath in the mornings. In Australia, I lived in my car for 18 months."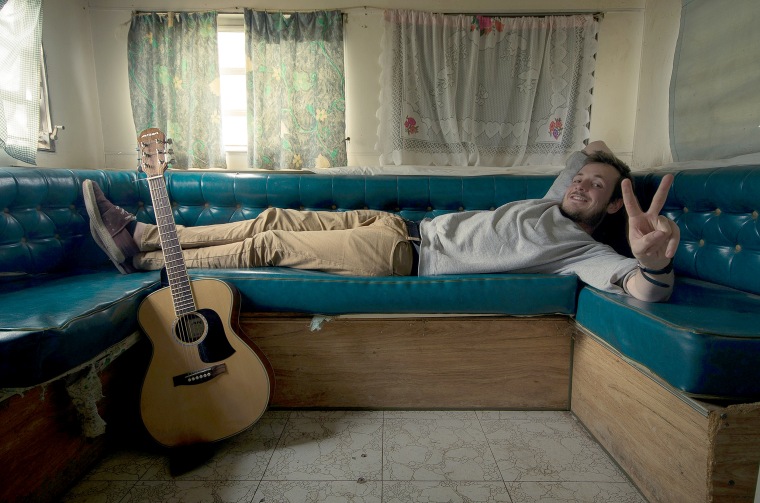 Still, some hosts can be tremendously accommodating. "In Asia, you can often bargain and tell them you don't have much money, chances are big they'll let you sleep with the [assistance of] staff or in the laundry room for half the price," he wrote. "Also, you can go online and look for a free place to crash. A lot of people put their couch up online for travelers to crash on for free. Luckily, there are many people who value cultural exchange more than money."
Up next for Horemans: Sri Lanka and India. "I am very excited for India," he added. "But [at] this moment, I wish I could be in Cuba now, at this historical time."
Perhaps he'll get to Cuba eventually. For now, he's just enjoying the journey.
"I would like to call the world my home," Horemans wrote. "My goal is to feel at home everywhere."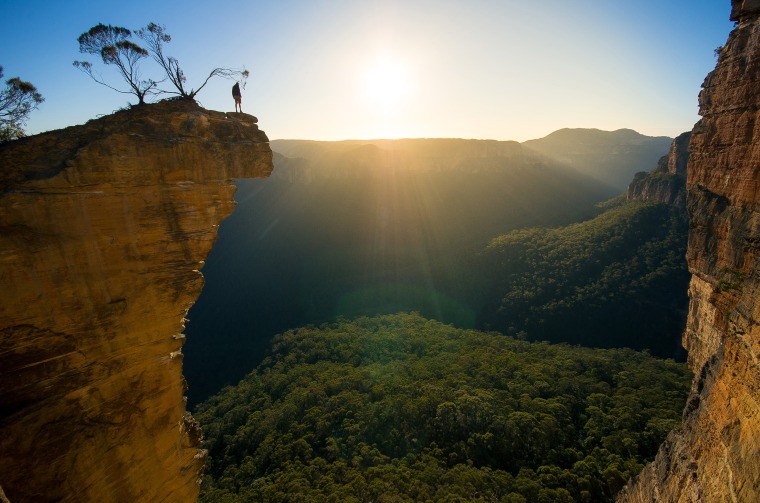 Follow TODAY.com writer Chris Serico on Twitter.