Do you have a bunch of videos waiting to be waiting to be trimmed down, broken into smaller segments or edited into a photo and video montage?
If the fear of video editing is keeping you from sharing your captured memories, read on. Video editing is actually drag-and-drop simple through apps on your iPad. The results are polished and you can share directly — no computer required. Here are my favorites.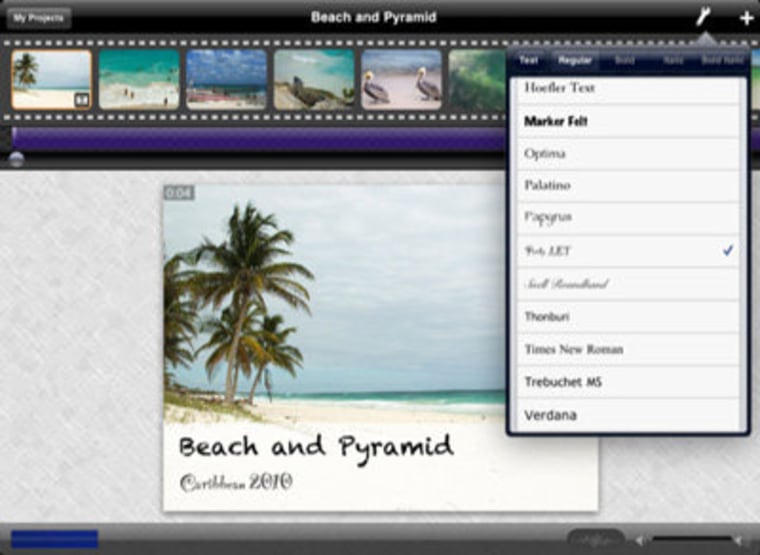 ReelDirector
The beauty of ReelDirector is its simplicity. When you start a project, you're prompted to add a title, closing credits and your transitions (you can preview what these will look like). Then you drag and drop your photos and videos onto the timeline. There you can trim them, add text and add your own narration or music.
When you're done, you can upload it to YouTube, email it or save it. It works with any photos and videos you have stored on your iOS device.
Price: $1.99 in iTunes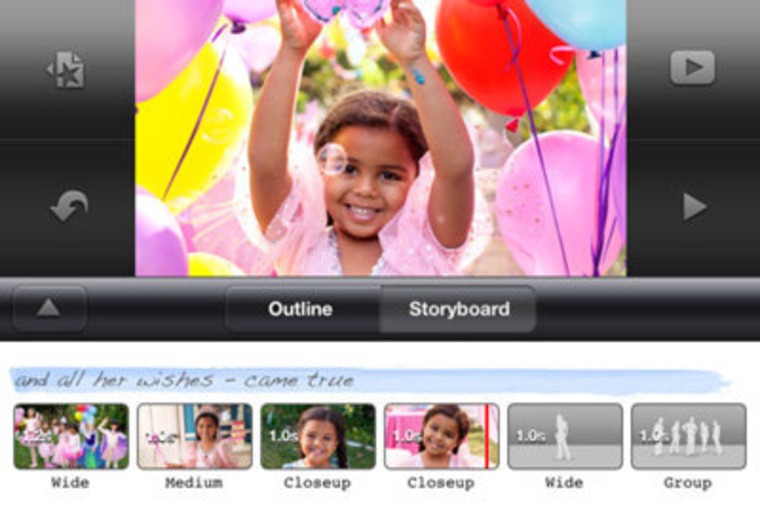 iMovie
On March 7, Apple added movie trailers for iMovie running on iPhone 4 or later and iPad 2 or later. As with the OS X version of iMovie, trailers walks you through exactly what types of shots to use. You just fill in the text and drag-and-drop your videos or shoot new clips. Plus you get complimentary graphics and music.
For those with earlier devices, iMovie doesn't walk you through creating videos, but its interface is fairly intuitive and if you get stuck the help center covers just about everything. iMovie has themes that add title, transition and music to your video, giving you a polished look without effort. And if the limited selection of titles, transitions and music that comes with the app isn't enough, there are plenty of plug-in apps to provide additional choices.
Sharing options include uploading to YouTube, Facebook, Vimeo or CNN iReport, or email. iMovie works with any photos and videos you have stored and is compatible with any iOS device with a front-facing camera.
Price: $4.99 in iTunes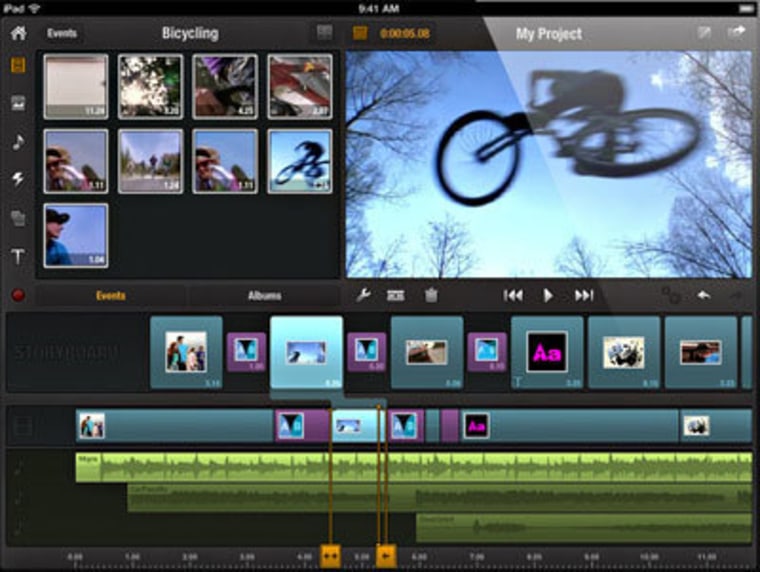 Avid Studio
All the elements you need to create a video are clearly laid out in Avid Studio. You just need to drag and drop them onto the timeline. If you want to trim a clip, you simple pull the handles in to the section you want or hit the razor blade where you want to split the clip — by far the easiest of any editor. There's a cool montage feature, where you can drag-and-drop picture or videos onto one frame, and there's a nice selection of stationary and motion text titles. However, there's a very limited selection of transitions and no included music, only what's in your iTunes library. Since Avid Studio just came out last month, you'll likely see plug-in apps coming soon.
You can export your project for editing in Avid Studio for PC, save it to your device, email it or upload it to YouTube or Facebook. Avid Studio works with any photos and videos you have stored on your iPad (not compatible with iPhone or iPod Touch).
Price: $4.99 in iTunes
More stories on Techlicious:
Get Suzanne's free daily Techlicious Newsletter or chat with her on Facebook.