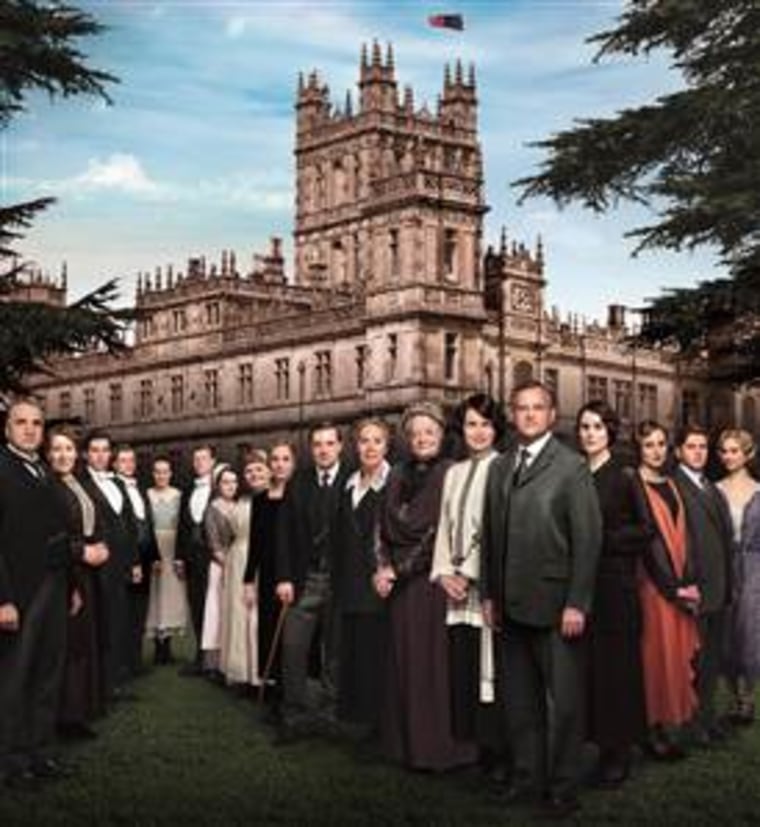 Highclere Castle – the setting for Downton Abbey – may have seen a surge in international visitors since the lives and loves of the Crawleys and their staff first hit TV screens in 2010, but a charity auction is now offering a far more intimate experience for fans.
Auction house Christie's, as part of the Heroes at Highclere auction raising money for armed forces charities on the centenary of the start of WWI, is offering a night's stay at the castle with the Internet bidding starting at $16,800 (£10,000). The overnight visit includes use of three rooms of the 11 that occupy Highclere's first floor. 
PHOTOS: Emmys: On the Set of 'Downton Abbey' as Hollywood Reporter Gets Exclusive Look at Season 5
While most of Downton's bedroom scenes are shot in London's Ealing Studios some 60 miles away, the Arundel bedroom has been used as Lady Edith's room and the Mercia bedroom – noted for its four-poster bed - has become Lady Cora's room. The stay also includes the opportunity to dine with the property owners, the Earl and Countess of Carnarvon, although it's unlikely butler Mr. Carson will be on hand to pour the wine.
The auction, which runs online until Aug. 14, comes as excitement builds for Downton Abbey's upcoming fifth season, due to air this autumn. Last week it was revealed that scenes from the new series are being shot in another ancient property that has become part of British entertainment establishment - Alnwick Castle, better known as Hogwarts from the Harry Potter films. The 14th century fortress, which was also used to film scenes from Robin Hood: Prince of Thieves, will be of limited access to the public until shooting finishes on Aug. 8.
PHOTO: Emmys: Exclusive Portraits of 'Downton Abbey's' Michelle Dockery, Elizabeth McGovern
Downton's producers are notoriously tight-lipped about spilling plot secrets, but in a PBS panel held at the Beverly Hilton Hotel in Los Angeles last week some of the cast dropped hints of what was to come. Those hoping that Laura Carmichael's character Lady Edith – who gave birth to an illegitimate child in season four – might finally find happiness could be disappointed. "Mary doesn't know Edith has a daughter. So Edith certainly won't be getting any sympathy from her unknowing sister," said Michelle Dockery, who plays Lady Mary. "Mary's mean to Edith, especially in this season. Me and Laura love it when they're mean to each other, it's more fun to do."
In an interview with TVLine, executive producer Gareth Neame suggested that the main star of the new season could be Dame Maggie Smith's Dowager Countess of Grantham. "She has a brilliant storyline. It's Downton at its best, this storyline. It's fantastic," he said.