After last week's big shopping push, there's still one more purchase worth considering: Travel. Just be sure to factor in winter storms when booking.
Deals abound, whether you're looking to travel home for Christmas or are planning ahead for an early 2015 getaway. Travel site Kayak found the first week of December is the best time to book domestic holiday travel, with prices about 5 percent cheaper than surrounding weeks. Late bookers could see prices jump by 36 percent over current rates. "Every day you wait from here is going to be more expensive," said Brian Kelly, founder of ThePointsGuy.com.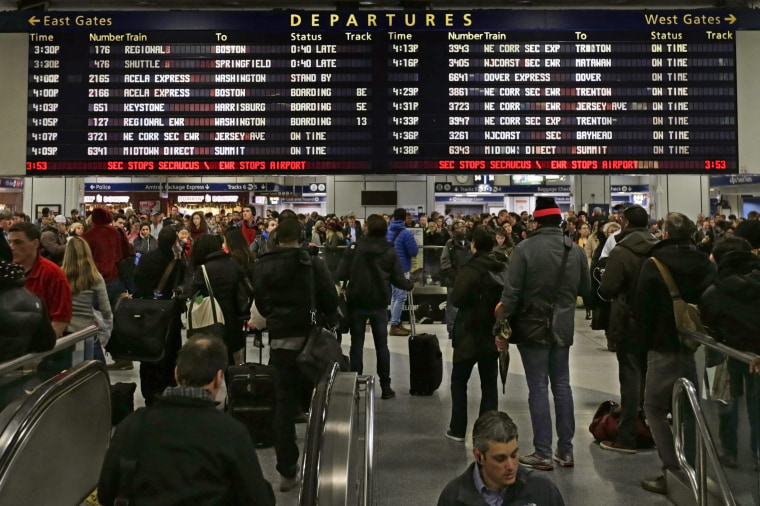 The timing coincides with the holiday shopping melee. Airlines, hotels and booking sites weren't shy about promoting sales for Black Friday or Cyber Monday—and many of those are still in effect, along with new batches of weekly and seasonal offers. "The deals are good. They definitely are good," said George Hobica, founder of deal sites AirfareWatchdog.com and HotelWatchdog.com.

Read MoreMost-requested holiday gift isn't the smartest
For example, Fiji Airways has an $899 round-trip special between the island nation and Los Angeles for early 2015 travel. "That's about $250 less, maybe even $300, than normal," he said. For domestic fares, Southwest, Virgin America and JetBlue all have sales this week for travel this month into next spring.
Even if you're not ready to book now, shoppers can take advantage of airlines' online shopping malls, which often offer bonus deals this time of year, said Kelly. For example, Macy's, Blue Nile and Kmart are all doubling promotions to 4 miles per dollar spent through United's Mileage Plus Shopping. At Delta's SkyMiles Shopping, Famous Footwear has doubled its rate to 8 miles per dollar.
Read MoreShopping online deals? You can do better
Although sale fares tend to sell out fast, take the time to compare offers and scrutinize terms before you book. "Probably the biggest hiccup are the blackout dates," said Gabe Saglie, senior editor for deal site Travelzoo. Holiday travelers may need to book creatively to make the sale dates work. Other deals, particularly packages, can have tough policies for cancellations and changes—worth weighing in the face of winter storms. 
Airlines typically waive change fees when bad weather hits, but that could still leave travelers out money from their hotel, cruise or tour. Maybe even without a vacation. "The reality is, if we have a limited window of opportunity to travel to a destination, the fact that they're waiving fees may not help," Saglie said.

Read MoreOn a holiday budget? Beware these 11 retail traps
If cancellation policies are unforgiving and the trip is expensive, it can help to consider travel insurance. Some credit cards, including a few from Chase and Citibank, even offer to reimburse cardholders for nonrefundable portions of their trip stemming from a delayed or canceled flight, said Hobica.
To limit the chance of problems, aim for flights leaving early in the morning, which are less likely to be delayed or canceled. Nonstop is best, but if you must book connecting flights, look for stopovers in warm-weather cities, said Hobica. "Connect through Phoenix or Dallas rather than Chicago in winter," he said. "You're less likely to have a misconnect due to weather."